I've spoken at length about my love of poetry before, but I will take any opportunity to do it again. Since April is National Poetry Month, it feels like the perfect time to wax poetic (ha) about poetry, and prose, and some of my favourite (or most anticipated) poetry books.
You can find a poem for almost any scenario, and what I love most is that poems don't have to be any specific way. They can be silly and lighthearted, or profound and moving. Poems can be epics, dozens of pages long, or a silly limerick, consisting of only a few lines.
From poetry books I loved, to ones I can't wait to read, this list of poetry books features BIPOC voices and LGBTQ2SIA+ voices, and books from independent publishers, and traditional publishers. These poems cover topics of love, migration, loss, family, joy, and resistance. From strange to sublime, searing to sensual, poetry is a gift, and one I love to share with others.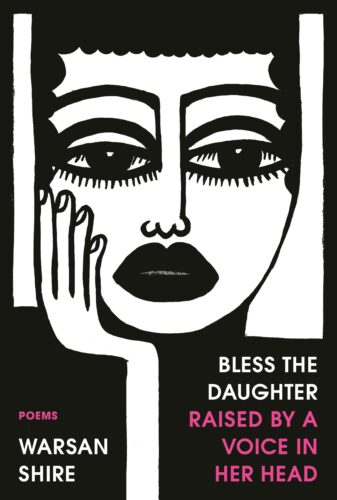 Bless the Daughter Raised by a Voice in Her Head – Warsan Shire
Warsan Shire's latest (and first full-length) poetry collection is perhaps one of my most-anticipated books – ever?
Shire's poems helped me fall in love with poetry, and have inspired many young women of colour to find themselves in poetry – both through reading and writing it – including myself. Her poetry is vulnerable, intimate, and full of heart, and Bless The Daughter Raised by a Voice in Her Head is no exception.
Her poems cover themes of migration, womanhood, trauma, and resilience, sharing vivid and moving stories of refugees, immigrants, mothers and daughters. She writes about Black womanhood and faith, in what is less a poetry book, and more a sensory experience – full of music and fragrance, and stunning lyricism.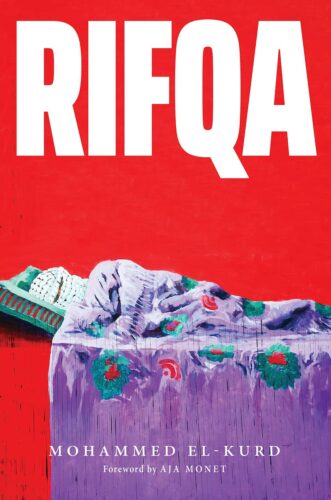 Rifqa – Mohammed El-Kurd
Palestinian writer and poet Mohammed El-Kurd's debut collection of poetry Rifqa illustrates the author's own experience of disposession in Sheikh Jarrah. Sheikh Jarrah is a neighbourhood in Jerusalem, whose population of refugees continues to live on the brink of homelessness at the hands of the Israeli government, and settler organizations. This collection is named after the author's late grandmother, who was displaced, and forced to flee upon the formation of Israel.
The poems weave together history and present, painting a brutal, yet authentic picture of the oppression and violence Palestinians face (and have faced). Tragic and devastating, while also full of themes of unity and resistance – Rifqa is the very definition of a book that truly remains with you.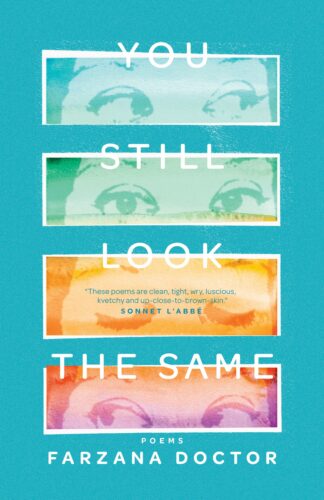 You Still Look The Same – Farzana Doctor
This moving poetry book from psychotherapist and acclaimed novelist Farzana Doctor (Stealing Nasreen, Six Metres of Pavement) is compelling for any reader, but a true gift for forty-something women.
Examining her own mid-life ups and downs, Doctor brings depth to the quiet but heavy everyday moments that hold so much history and complex emotions. If you've lived through a separation or divorce, you will find comfort in these pages. If you find yourself asking—what's next… where do I go from here? You'll find that you are not alone. Doctor's collection of poetry, both piercing and wry, gives words to feelings that we experience as we search for meaning and stability in a world full of distractions and pitfalls. Grief, loneliness, self-love, and rage are explored with care and humour in this stunning debut. Publishing in May.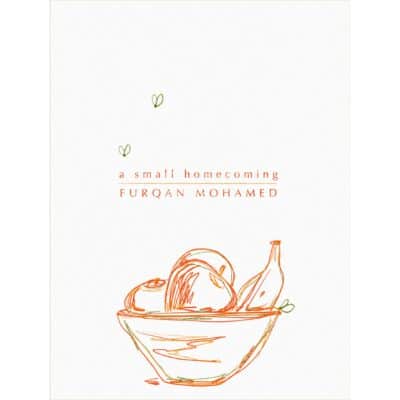 A small homecoming – Furqan Mohamed
Published by Party Trick Press, an independent publisher of eliterature, Furqan Mohamed's a small homecoming is a gorgeous collection of poetry and prose. This book explores a wide variety of topics, ranging from gentrification, to the burdens placed on oldest daughters, and the ways [we] treat our elderly. It's an intimate and tender reflection on family, community, and the people (and things) that make us who we are.
Mohamed gives us an intimate look into her life, and her experiences through her vulnerable, compassionate, and beautifully written poetry and prose, and I found myself reading and re-reading passages because I adored them so much. This debut is full of heart.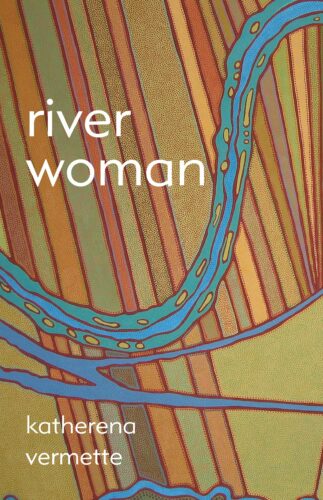 River Woman – Katherena Vermette
Katherena Vermette is an incredibly talented writer. If you're familiar with her stunning novels (The Strangers, The Break), you will also fall in love with her heartbreaking and magnificent poetry. Full of rage and hope, and love, her poetry is just as beautiful and literary as her novels. Exploring themes of love, resistance, trauma, and Post-colonial action, Vermette's style is incomparable.
River Woman is full of depth and heart – and everything that makes a good poem. Sink your teeth into Katherena Vermette's breathtaking lyricism.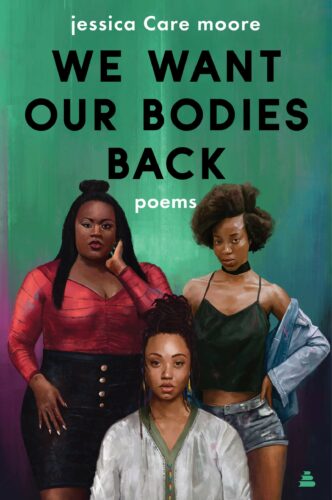 We Want Our Bodies Back – jessica Care moore
Jessica Care moore's We Want Our Bodies Back is electric. It's a dynamic poetry collection, addressing Black women's power. Fierce, bold, and defiant – this poetry collection is an ode to Black women, and the ways they spend their lives building "shelter" to protect themselves from misogynoir, criminalization, stereotypes, and violence.
We Want Our Bodies Back is defiant, yet full of care. Urgent, timely, and expressive, these poems are moving, heart-wrenching, and honestly exquisite.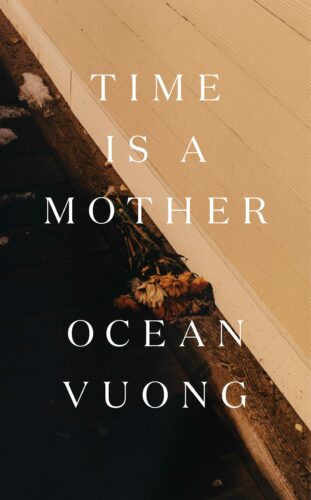 Time Is A Mother – Ocean Vuong
If you have ever read any of Ocean Vuong's books before, you have probably already surmised that he is an exquisitely talented writer, and Ocean Vuong's latest poetry collection is just another breathtaking example of his prowess. Time Is A Mother is absolutely stunning… I read it in one sitting, and couldn't put it down! Each word is chosen with care, and as I read the book, I found myself repeating "my GOD, Ocean Vuong can WRITE!" over and over again.
Ranging from heart wrenching to intimate and profound – this collection is unforgettable, and I can't recommend it enough.
Revenge Body – Rachel Wiley
Rachel Wiley is one of my favourite poets of all time, and Revenge Body is sure to be another hit!
This collection explores anger (both righteous and not), body image, loss, Black identity, mental health, and wanting. Wiley is unapologetic and bold, as well as honest and vulnerable, and her poetry is unforgettable. The poems are gritty, emotional, and unforgettable, and once you pick up the book, it'll be hard to put it back down.
Wiley's poems have never failed to strike a chord with me, and this book is no exception. Smart, funny, bold, and searing – Revenge Body is unforgettable.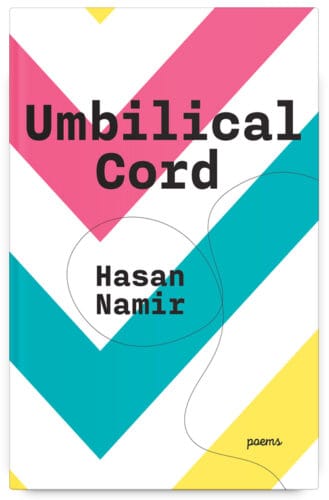 Umbilical Cord – Hasan Namir
Author Hasan Namir's Umbilical Cord is a heartfelt and tender love letter to his infant son Malik. Through these poems, we learn about their family's story – from Hasan and his husband's experiences with homophobia and engagement; To all of the obstacles they faced before they were able to finally have their son, via surrogate. Coupled with adorable photos of Malik (and his parents), these poems follow their family before and during Malik's birth, and take you along on a journey through his first year of life. The majority of the poems are short, but they are full of feeling.
This was a quick read, and a powerful meditation on fatherhood, family, love, and the ties that bind us.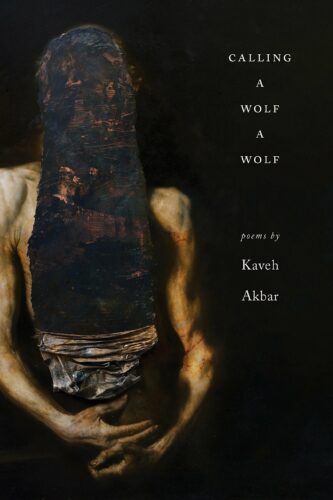 Calling A Wolf A Wolf – Kaveh Akbar
In Calling a Wolf a Wolf, Kaveh Akbar confronts addiction and recovery – everything from the craving to the control, to the constant battle between alcoholism and sobriety. Akbar's writing is exquisite. He paints a beautiful, but desolate picture of his experiences, and struggles with alcoholism and addiction.
Unafraid to shy away from ugliness and brutality, this book is gorgeous, haunting, and unforgettable. These poems will dazzle you.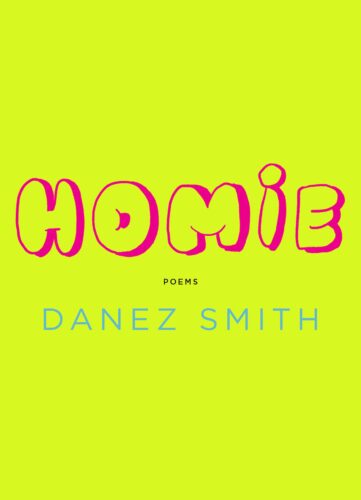 Homie – Danez Smith
Poet Danez Smith's Homie is a breathtaking meditation on friendship, love, and loss. Rooted in the loss of one of Smith's closest friends, this book is the product of Danez seeking joy and intimacy in a world where both have become scarce. These poems explore trauma and violence, while being unafraid to shy away from joy and love, and beauty and friendship.
Danez Smith's poetry is fierce and urgent while also being tender and soft. Homie is full of heart, and heaviness – with poems that will leave a lump in your throat.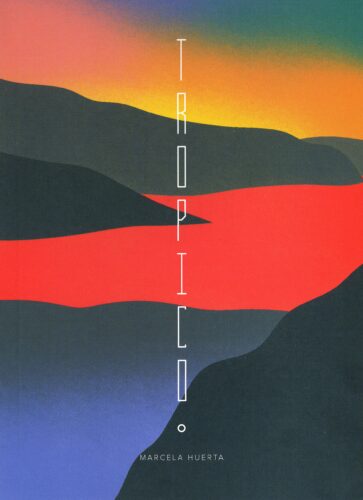 Tropico – Marcela Huerta
Marcela Huerta's Tropico was published by one of my favourite independent publishers, Metatron Press. I won't lie, the thing that drew me in was its stunning cover (and we know I love judging books by their covers) – but it was Huerta's impeccable writing that kept me reading. Her poems explore grief and memory, immigration, loss, family, and resistance – tackling difficult topics like intergenerational trauma, and imperialism.
These poems are rich and lyrical, poignant and searing. Her prose is smart and thoughtful, and her poems are short, but impactful. Tropico is short but packs a punch.
Ameema Saeed (@ameemabackwards) is a storyteller, a Capricorn, an avid bookworm, and a curator of very specific playlists, customized book recommendations, and cool earrings. She's the cohost of the podcast High Low Brow, and the Books Editor for She Does the City. She enjoys bad puns, good food, dancing, and talking about feelings. She writes about books, unruly bodies, and her lived experiences, and hopes to write your next favourite book one day. When she's not reading books, or buying books (her other favourite hobby), she likes to talk about books (especially diverse books, and books by diverse authors) on her bookstagram:@ReadWithMeemz