I know it sounds strange, but whenever I am dealing with big feelings – especially when I am sad or scared or lonely, I've always tried to find the answer in the written word. I think that's why I like poetry so much – because it's so often open to interpretation, and you can bend the words to your will, and make them mean whatever you want them to mean – whatever you need them to mean.
Poetry has always had a special place in my heart. My parents nurtured the love (and my mom is a writer) – so I grew up on Urdu and Farsi poetry I only half understood. Thanks to my bookish parents, I was raised on Wordsworth, Iqbal, and Rumi, and took pleasure in reading, and even memorizing my favourite poems. I still remember racing against my sister to see who could memorize T.S. Eliot's Macavity: The Mystery Cat first (she won)!
Poetry has been such a big part of my life. From reading it, listening to it, and reciting it, to even trying my hand at writing and performing it – I've found poetry to be one of my favourite coping mechanisms. It can challenge me, comfort me, even heal me. There's something kind of magical about a good poem.
I know, I know, I sound kind of insufferable. Pretentious even.
In grade school and high school, poetry is often made to feel inaccessible. We dissect and interpret poems to death, but we don't really give ourselves the freedom to enjoy them. To question them. To think about the ways they make us feel.
So, in honour of April being National Poetry Month, I thought I'd share my list of poetry you can fall in love with…
From experimental styles, to witty one liners, to nursery rhymes, to Instagrammable and aesthetic poetry – I tried to include as many of my favourites as possible. There's no one way to read poetry, and there's no one poem that every single person will love. However, I am a firm believer that when it comes to poetry, there's something out there for everyone, and I really hope that you can find some poetry that you can fall in love with, in my recommendations below.
Note: One book that's missing from this list is Mary Oliver's Devotions, but that's because I already raved about it here!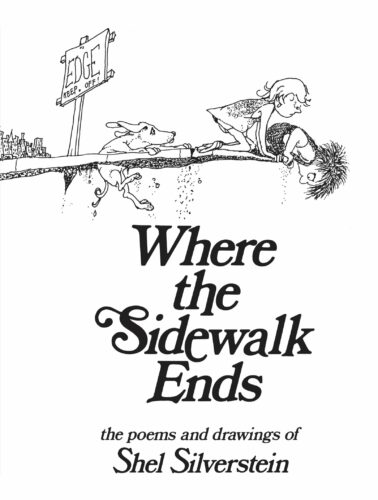 Where the Sidewalk Ends – Shel Silverstein
Shel Silverstein's Where the Sidewalk Ends showed me that poetry could be fun; That stories didn't have to make sense to be good; And that everything is better when you embrace your sense of wonder.
While this collection is meant for kids, I frequently find myself flipping through the pages, even now as an adult, when I am having a bad day. These poems are a testament to the fact that even when you grow up, you never have to "grow up".
Coupled with whimsical illustrations, these poems make me laugh, and cry, and dream, and imagine. They're fun and weird, and often get stuck in my head.
I think we put this weird expectation on poetry – that it always has to be dark and heavy, or traumatic and painful – in order to mean something, and this book is a refreshing reminder that that doesn't have to be the case!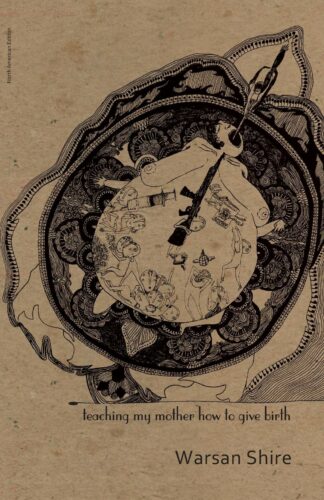 Teaching My Mother How To Give Birth – Warsan Shire
No poetry list is complete without the inclusion of Warsan Shire.
Warsan Shire writes poems that *move* you. It was Shire's work that showed me the craft and the magic behind poetry. It was her poems that made me understand the difference between good and great writing. It was her poetry that made me want to write poems.
Shire's poems reach in inside you and pull out your innermost feelings. Her poems make me want to cry, and rage, and hold my loved ones. They make me feel big feelings, and inspire me to think beautiful things. The way she explores spirituality, sensuality, trauma, and activism truly takes my breath away.
While her other poetry books are a little harder to find, Teaching My Mother How To Give Birth is a short but powerful primer to Shire's talent as a writer…. After that, you can Google her poetry, and lose yourself in it for hours.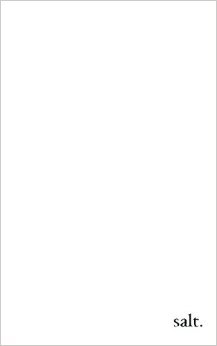 salt. – Nayyirah Waheed
Nayyirah Waheed's poems were a coming of age for me. A coming in to myself. It was with Waheed's poems that I started my daily self-care practice of reading poems before bed.
I read and obsessed over her poetry on the internet long before I bought her books. Waheed taught me what it means to see myself reflected in the poems I read. Whenever I read her poems, it feels like she's written them just for me. It was Waheed's poems that first helped me appreciate the impact of reading poems by a woman of colour.
In salt., Waheed explores difficult topics, such as race, immigration, and our relationships with our bodies. Her poems are typically short, stylistic, and digestible, making them feel incredibly, deeply relatable.
They're the kind of poems you'll want to write in a note in your wallet, tattoo on your ribcage, take photos of in your phone – any way you can think of, to keep them close to you.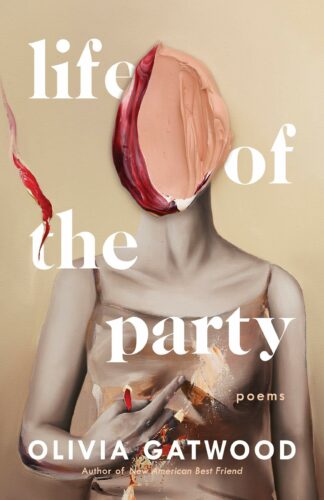 Life of the Party – Olivia Gatwood
This book took my breath away!
It was one of those poetry collections where I was hooked from the first couple of poems, and the more I read, the more I couldn't stop reading.
I have previously described this book as a book for the women who walk home with their keys between their knuckles, with a friend on the phone, listening to them breathe. It's a book for women who love true crime stories, listening to them, reading them, watching them, with their hearts racing, thinking how it could have been them, how it almost was.
Life of the Party is a book for girls and women who know that whether you say yes or no, some people just choose to hear yes. It's a book for women who have bodies, and women who are bodies. This is a book for women who sometimes feel like all they are is their experiences in their bodies, the things their bodies do, and the ways their bodies look.
Dark and twisty, and ripe with atmospheric poetry, pop culture references, and unforgettable writing. I savoured each word, while simultaneously racing through this book, desperate for more. This book very quickly and very easily became a favourite.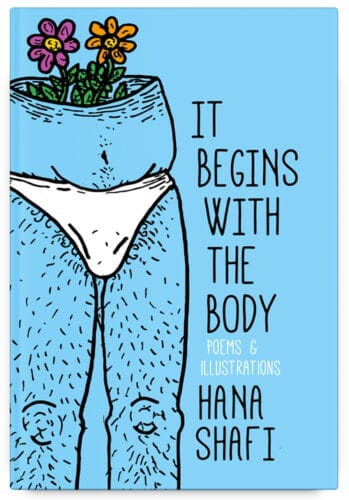 It Begins with the Body – Hana Shafi
Hana Shafi's debut was a sharp, smart, weird, and so relatable collection of poetry.
I like to describe this book as 'poetry for outcasts'. It's truly a book that I wish I'd read when I was in high school – because of the ways it made me feel less alone, as a slightly awkward, slightly ugly (and quite hairy), Brown girl, who was just trying to find a place for myself.
It Begins With The Body covers topics like race, dating, high school, & being a "third culture kid". This book is full of Shafi's beloved 'grotesque' illustrations, which were paired with her thoughtful, poignant, and vulnerable poetry in a way that just WORKED!
These poems brought humour and heartbreak, & jaggedly sharp millennial wit to stories and experiences about growing up, & trying to find your place in this world.
This is truly a poetry collection for anyone who has ever felt like they don't quite fit in.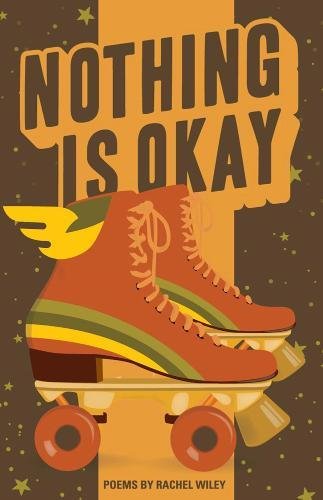 Nothing is Okay – Rachel Wiley
Nothing Is Okay is about so many deeply personal, deeply powerful, deeply vulnerable things.
In this collection, author Rachel Wiley explores race, queerness, feminism, and our complicated relationships with our bodies, and with fatness.
I have a really special relationship with Wiley's poetry. Her poems are potent – there's power in each word, and I often find myself reading or rereading her words to myself, or out loud to others.
Her spoken word poetry has gotten me through some of my worst struggles with my eating disorder. Her poetry has helped me heal, and it's taught me how to love myself, and love my body. Her poetry had had such a profound impact on me that I've quoted one of my favourite poems of hers in my first ever published piece.
I've written myself affirmations using her poetry, and every time she writes something, it reads like a love letter to me – to my body.
Rachel Wiley has cemented herself into being one of my favourite poets of all time.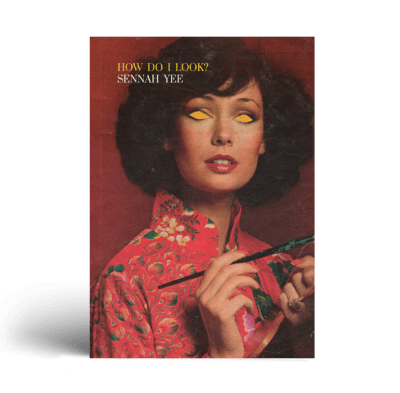 How Do I Look? – Sennah Yee
How Do I Look? is an incredible collection of poems, prose, and short nonfiction by Sennah Yee, published by indie publishing darling Metatron Press.
It's a powerful love/hate letter to the media that shaped Yee, and that shaped many of us young millennials.
It's a commentary on race, and sex, and sexism, and growing up. It's smart, searing, and sometimes hilarious. Yee's poems are the literary versions of 'ear worms' – like catchy chorus lines you can't get out of your head. Her poems are sharp, witty, vulnerable, and just so damn good. I've read and re-read Sennah Yee's poems multiple times, and I am utterly obsessed.
This bite-sized book of poetry packs quite a punch, and you'll find yourself thinking about its poems long after you finish them.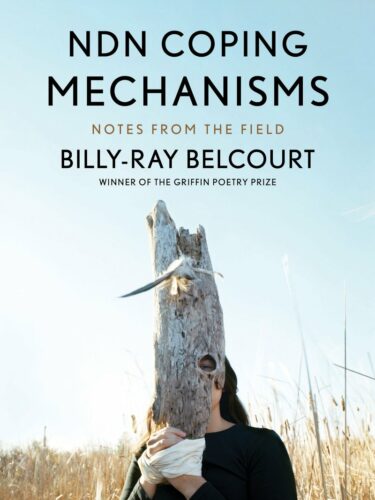 NDN Coping Mechanisms: Notes from the Field – Billy-Ray Belcourt
I am currently reading Billy-Ray Belcourt's NDN Coping Mechanisms, and it is STUNNING!
This beautiful, powerful, and often heartbreaking collection is heavy and has already made me ugly cry. These are poems I want to savour, because of how smart, and thoughtful, and powerful, and right they are. These are poems that make you say a breathless "holy shit" after you finish them, because you are blown away by Belcourt's talent.
While the topics covered are often difficult, and the language can veer towards the academic, this book still resonates so much. It's a book that challenges you, pushes you, and really lays you bare as a reader. Belcourt takes risks with his poetry as well – trying experimental styles, and exploring some fascinating symbolism.
With humour and vulnerability woven into these poems, despite the often difficult topics covered, they are still incredibly accessible. Every re-read will give you more though – more nuance, more depth, more meanings you never knew were waiting for you.
Truly, this book is exceptional. A must read for ALL Canadians.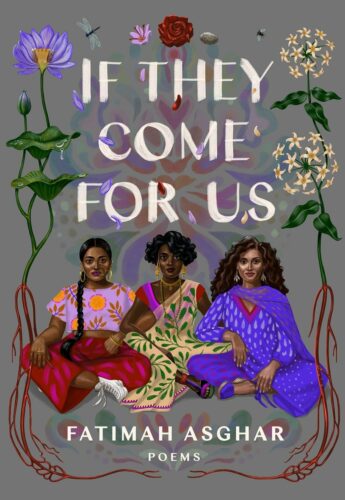 If They Come For Us – Fatimah Asghar
Fatimah Asghar's If They Come For Us is breathtaking.
It's a heartfelt collection of poems about family, community, homeland, and what it means to belong. In these poems, Asghar explores her relationship with her body, her family, her country, and her sexuality. Every couple of poems I read, I would need to just take a moment to reflect – awed by how connected I felt to Asghar's poetry, stunned by how in love I was with each and every word.
Fatimah Asghar writes about a wide range of topics, from the Partition, to 9/11, to loss, violence, and trauma. Her work is so emotionally poignant that it often left me breathless.
There is no denying Asghar is an incredibly talented poet and writer. She takes risks as a poet, and brings sharp wit and a sense of humor to often uncomfortable topics by experimenting with style and format – such as in her amazing "Microaggression Bingo".
This is honestly one of my favourite poetry collections.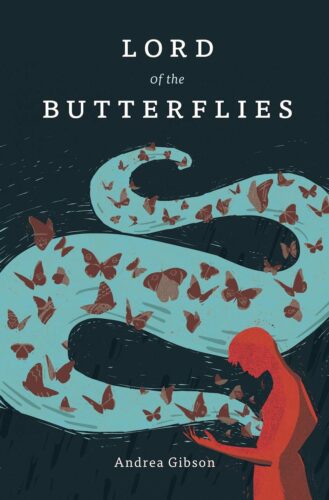 Lord of the Butterflies – Andrew Gibson
I savoured every verse, every sentence, and every word of Andrew Gibson's Lord of the Butterflies.
Their poems are honest, vulnerable, heart wrenching, and truly gorgeous. Some of these poems I read with a lump in my throat, because Gibson has this incredible way of invoking raw emotions from you. Gibson writes poems for themself, for you, and for an entire community of people who have been marginalized for so long.
Andrew pulls you in from the first poem, and has wanting to read and read until you can't anymore. Their poetry is simply gorgeous, and this book will give you goosebumps.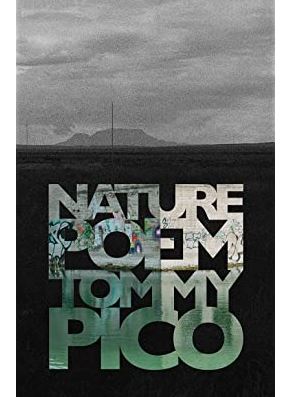 Nature Poem – Tommy Pico
Wow, I loved Nature Poems SO much!
The whole concept of this poetry book is a reflection on what it means to write about nature as an Indigenous person. It's the story of a young, queer, Indigenous poet who just can't bring himself to write a nature poem.
Is too cliché? Is it because he lives in the New York City and is so far removed from his homeland, from the nature he so wishes to write about? Is it stereotypical to ask someone to stop littering, just because you're Indigenous? What if you just want them to stop littering?
While the book isn't exactly light, it does feel like Pico had fun writing it. I know I had fun reading it.
This book is self-conscious and charming, and honestly delightful. Pico's style is sharp and funny, and soft and weird, and smart, and fresh. I couldn't get enough!
Ameema Saeed (@ameemabackwards) is a storyteller, a Capricorn, an avid bookworm, and a curator of themed playlists, tailored book recommendations, and cool earrings. She enjoys dancing, tattoos, sweatsuits, bad puns, good food and talking about feelings. She also loves to write. She mostly writes about books, unruly bodies, and her lived experiences, and hopes to write an essay collection one day. When she's not reading books, or buying books (her other favourite hobby), she likes to talk about books (especially diverse books, and books by diverse authors) on her bookstagram: @ReadWithMeemz