"Don't Judge a Book By Its Cover" is a common refrain – taught to children, embroidered on wall art, screen printed on t-shirts, and told in cautionary tales.
This idiom is meant to be a metaphor on how the outward appearance of someone or something isn't an indicator of their worth or their value.
Like a "hole-in-the-wall" diner, with the best burger you've ever had; Or a stunning, Instagram-worthy macaron, that tastes like nothing; Or a messy bowl of stew and rice, rich with flavour, and aroma, that transports you instantly to your "happy place" –(yes, all my metaphors are food related) – we know that appearance doesn't always correlate with quality.
However, a book's cover itself is worth a thousand words.
Books were originally handmade, and handwritten. Painstakingly copied, and decorated with stunning calligraphy, embroidery, engravings, embossing, and more.
For a long time (after the invention of printing presses), the purpose of book covers was largely functionality – book covers protected printed pages, and kept them together through binding. They didn't have much of an aesthetic purpose, and betrayed little about the book's content.
In today's world, book covers are used as marketing tools, and as a way to provide some insight into a book's content. You can often find clever hints, "easter eggs", contents, and sometimes even "spoilers" about the story inside, on its cover. Covers sometimes change from country to country, based on taste, or cultural context.
Collectors, book bloggers, and book lovers often use book spines and cover as décor – colour coordinating their shelves, or using book covers as a "pop" of cover or personality.
One could almost argue that now, books are almost meant to be judged by their covers!
Of course, a cover doesn't tell the whole story, and sometimes a deceptively simple (or "ugly") cover houses one of the best books you've ever read; Or a stunning, captivating book cover wraps around a mediocre or dull story… But sometimes, it's love at first sight!
I'm like a mockingbird – attracted to shiny and beautiful objects, and perusing a bookstore with me is usually a chaotic, and hours long experience. I follow my mood, and a trail of beautiful covers, and don't usually leave without an armful of books.
While a cover isn't usually the only reason I decide to purchase, or pick up a book, sometimes I love a cover so much, that reading the description on the back is just an example of confirmation bias – I'm just finding a reason to justify buying or reading the book.
Below, I've compiled a list of books that I absolutely judged by their covers, and didn't regret it one bit.
---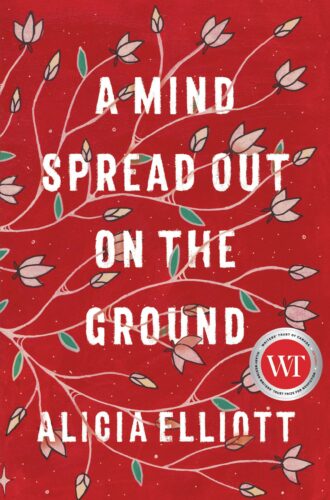 A Mind Spread Out on the Ground – Alicia Elliott
Alicia Elliott's memoir is a bold, brilliant, and breathtaking reflection on trauma, legacy, oppression, and racism in North America. This collection of essays is part memoir, part manifesto, and part meditation on the ongoing legacy of colonialism.
Elliott is an incredible writer, and her debut takes us across a wide range of topics, from race, to love, to poverty, to mental illness, to parenthood, to sexual assault, to writing, and representation – connecting the personal to the political. She lays bare some uncomfortable truths about how Indigenous writers are treated (within Canada's ~literary~ communities), and makes us confront our past, and our present, all the better to help us face a new future.
A must read for all settlers, this book really makes you think, and sit with hard questions. Alicia Elliott is a force to be reckoned with, and this book is one I won't soon forget!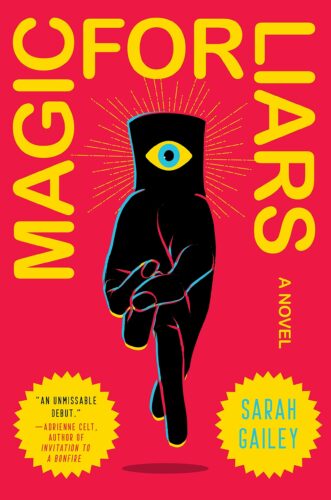 Magic for Liars – Sarah Gailey
The moment I saw this cover, I was obsessed. I bought it instantly, and devoured it over a long weekend at the cottage with some friends – and the only reason I put it down was because for some reason, people expected me to "socialize".
Sarah Gailey has written an addictive story about Ivy Gamble, a private detective, who is perfectly content with her non-magical life, and her slight drinking problem… Until she is hired to investigate the gruesome murder of a faculty member at the private school for witchcraft and wizardry, where her estranged sister teaches. Teen angst and magic feel like a recipe for disaster, as we are drawn further and further into this compelling dark fantasy, and it's painfully human protagonist, Ivy.
Magic for Liars features multiple queer characters, Gen Z images, and great pacing – it digs its claws into you, and you'll find yourself thinking about it long after you finish the book.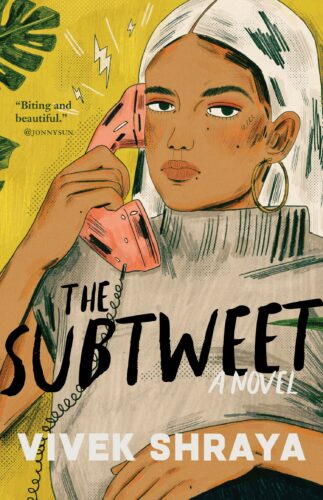 The Subtweet – Vivek Shraya
As a Vivek Shraya fangirl, I was already planning to read her novel The Subtweet, but I fell in love with it the moment I saw the stunning cover, illustrated by the incredible Manjit Thapp.
This novel was so smart and thoughtful – capturing the complexity of (brown) women's friendship, the sharp edges of professional jealousy, the mercurial nature of the internet, and what it means to be a woman of colour, who is also an artist. Her characters were multi-dimensional, flawed, and so compelling you want to keep learning more about them.
The Subtweet reads like a love letter to Brown women, to music, and to artistry, and it was hard not to feel "seen" by the clarity and care with which Shraya illustrates the dynamics of friendships between women – especially women of colour; and the ways in which we are systemically made to feel like we must be in competition. Full of love, and loss, and music, and jealousy, this book was a work of art, and I'm not just talking about the cover!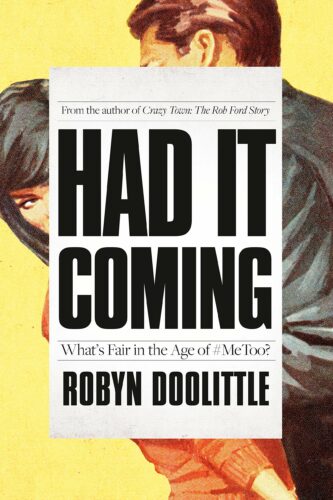 Had It Coming: What's Fair in the Age of #MeToo?
After reading Robyn Doolittle's Unfounded investigation for the Globe and Mail, I was pretty sure I was going to read this book. I preordered it literally the moment I saw the cover. The cheeky and eye-catching pop art inspired cover quickly draws the reader in… But It's Doolittle's well-researched, and searing writing that keeps you reading.
Had It Coming isn't an easy read, by any means, as it's a sharp and timely look at the changing landscape of sexual politics: rape culture, #MeToo, consent, and trauma. Canada may have some of the most "progressive" sexual assault laws in the world, but the system is still failing victims and survivors – at every stage.
I expected parts of this book to make me angry (and it did!) – But I was most surprised when it also made me sit in some discomfort, and challenge some of the "Black & White" thinking I was clinging so dearly to.
This was a great primer on the Canadian judicial system, and where it so often lets down the victims of sexual assault.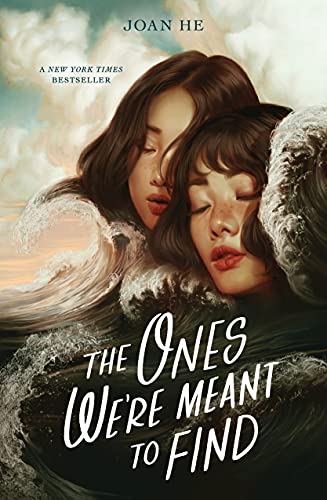 The Ones We're Meant to Find – Joan He
I loved this cover so much, I almost didn't care what the plot was – but the moment I read the description, it sealed the deal. The Ones We're Meant to Find is a fast-paced, twisting, turning, Sci-fi thriller, set in a world ravaged by climate change. Cee has been marooned on an island for three years, and can't remember how she arrived, or anything about her life before the island… All she can remember is that somewhere, out there, she has a sister named Kay, and it's up to Cee to find her.
A world apart, STEM prodigy Kasey lives in an eco-city, built for people who protected the planet, and now need to be protected from it. Kasey doesn't quite "fit in" with other people, but that's what makes her so unique and compelling. While the world is ravaged with natural disasters, Kasey is grieving her sister Celia, who went missing three months ago.
Joan He's novel was smart, strange, and unputdownable, from beginning to end. It cycles back and forth between Kasey and Cee's POVs, making for a really compelling story arc. The secondary characters are fascinating, and add some great flavour, so by the end of the book, you're just kind of rooting for everyone. The lines between good and bad, and right and wrong blur so often – and you can actually see how step by step, one decision and one event can catalyze a chain of events with far reaching implications.
This book keeps you guessing, while exploring questions like "what does it mean to be human?", and "How do we grapple with the weight of the legacies we've inherited?" and "What do we owe to each other?"
Unlike anything I've ever read before, this book is going to stick with me for a LONG time.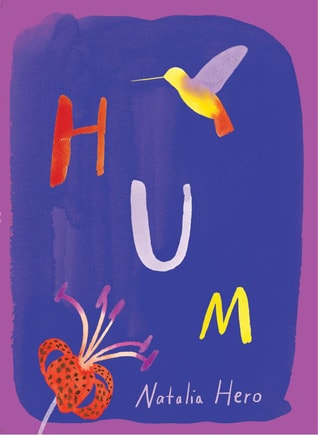 Hum – Natalia Hero
I was going through a tough time early on during the pandemic, when the cover of this novella from Metatron Press called to me from my bookshelves, and wow, am I glad I impulse bought this book from the bookstore by my office.
Natalia Hero's Hum is a stunning, vulnerable, and painful story about a young woman whose life changes completely when she is sexually assaulted, and gives birth to a hummingbird. Heartfelt, tender, and ultimately healing, Hum is a story of trauma, pain, coping, and persistence. Her writing is elegant, and this tiny novella is so compelling that you'll most likely finish it in one sitting.
Truly unforgettable, I can't stop recommending this book.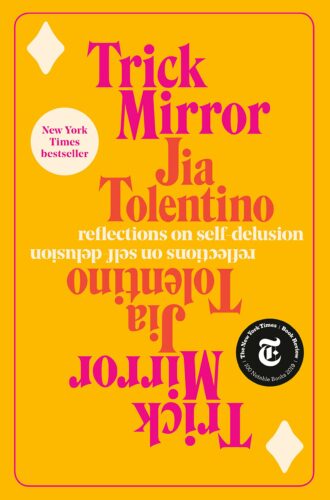 Trick Mirror: Reflections on Self-Delusion – Jia Tolentino
The moment I saw this stunning cover on the shelves of my local bookstore, I was obsessed! The colours were striking, and the title was catchy… I barely cared what the book was about, and purchased it, not realizing it would become one of my favourite essay collections of all time.
Jia Tolentino can W R I T E!!!!
Her essays range in topics, covering her brief stint on reality TV, the billion dollar Wedding Industrial Complex ™, optimization, and much, much more.
Trick Mirror is smart, witty, and interesting – balancing laugh out loud humour with serious cultural analysis, and her incredible writing – this book was damn near MAGIC! I typically find that with essay collections, even the ones I love, I enjoy maybe 80% of the essays, but each essay in this book challenged me, and made me want to savour every word.
This book is worth shouting about from the roof tops – absolutely a must read!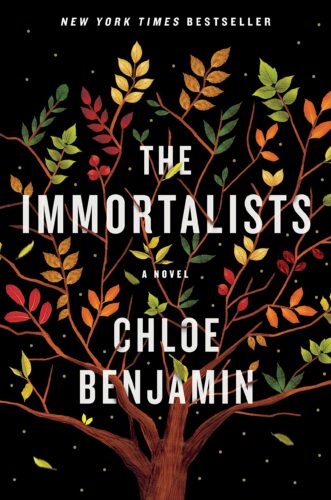 The Immortalists – Chloe Benjamin
The Immortalists is a fascinating story that follows four siblings who, as adolescents, find out the date each of them is going to die, from a travelling psychic.
Split into four parts, each of them following one sibling, we are taken on a compelling, and gripping journey, spanning over the next five decades. We follow Simon, the "Golden-boy", who escapes to the West Coast, to find love in San Francisco, in the 80s. Klara becomes a Las Vegas magician, obsessed with blurring the lines between fantasy and reality. Oldest son, Daniel seeks security as an army doctor, post 9/11, and bookish Varya throws herself into her research, testing the boundaries of Science, seeking immortality.
An exceptional and clever novel that explores the question: "If you knew the date of your death, how would you live your life?" – The Immortalists meditates on the line between destiny and decisions, the nature of belief, and the unrelenting pull of family bonds.
A breathtaking and brilliant family saga, I still find myself thinking about this story, even years later.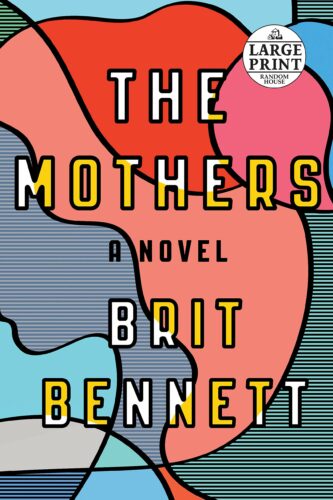 The Mothers – Brit Bennett
Set in a Black community in Southern California, this story follows three main characters – Nadia (a rebellious, seventeen-year old beauty); Luke (the pastor's son, older, a formal football star who had to give up his dreams, because of an injury); and Aubrey (Nadia's God-fearing best friend). The book follows the three to young love, teen romance, teen pregnancy, and a cover up, with ramifications lasting well past their youth, and into their adulthood.
Brit Bennett's debut is a tender, beautiful, and sad story about love, friendship, motherhood, and grief. Bennett's writing style is stunning – full of prose and vivid imagery – and it's also experimental, and literary – exploring unique writing styles, including a "collective voice" narrator POV – made up of the "church mothers", and providing an omniscient perspective on the story.
The plot was strong, and well-paced, and I often found myself sharing lines or paragraphs from the story with my friends. This was a gorgeous, gorgeous book – literary, without feeling pretentious, stunning, and smart – with a commentary on social issues like slut shaming, racism, and abortion.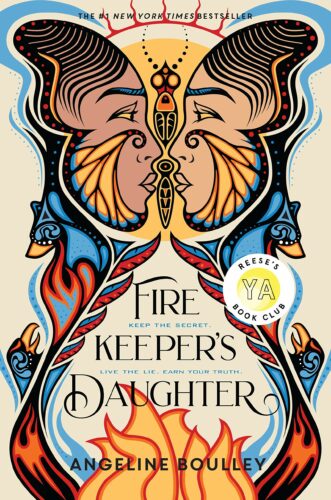 Firekeeper's Daughter – Angeline Boulley
When I say I preordered Firekeeper's Daughter the moment I saw it, it's not an exaggeration. The stunning cover is illustrated by Anishinabek artist Moses Lunham, and it is breathtaking.
I just started Angeline Boulley's incredible thriller about Daunis, an Indigenous teen who has never quite fit in – both in her hometown, and on the nearby Ojibwe reservation. She dreams of studying medicine, but has to put her dreams on hold, when tragedy strikes. The only bright spot in her life is Jamie, her brother's new hockey teammate – but Daunis can't shake the feeling that he's hiding something. When she witnesses a shocking murder, she is thrust into the heart of a criminal investigation, and has to discover how far she'll go to protect her community.
A thoughtful, layered, and complex exploration of grief, identity, and belonging – I am savouring every word of this incredible debut.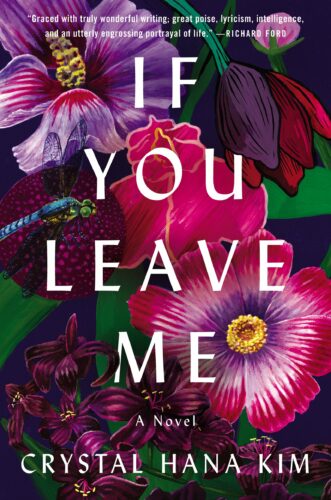 If You Leave Me – Crystal Hana Kim
If You Leave Me is a sweeping, stunning, and heartbreaking story of family, friendship, and love, in a time of civil war.
Reminiscent of literary powerhouses like Lisa See, Yaa Gyasi, Madeleine Thien, and Khalid Hosseini, Crystal Hana Kim's debut is an incredibly well written and vivid portrayal of Korea after the separation, during the civil war, and through times of political (& personal) unrest. It follows the lives of multiple characters, touching in on them during different points of their lives.
Her characters are real, flawed, sympathetic, and captivating, making for a heartfelt (and sometimes painful) read. Kim is an author to WATCH, and I can't wait for whatever is next from her. In the meantime, I'm grateful for this stunning work.
This book took my breath away!
—
Ameema Saeed (@ameemabackwards) is a storyteller, a Capricorn, an avid bookworm, and a curator of very specific playlists, customized book recommendations, and cool earrings. She enjoys bad puns, good food, dancing, and talking about feelings. She writes about books, unruly bodies, and her lived experiences, and hopes to write an essay collection one day. When she's not reading books, or buying books (her other favourite hobby), she likes to talk about books (especially diverse books, and books by diverse authors) on her bookstagram: @ReadWithMeemz