As the weather gets colder, more and more of us start to retreat indoors, curling up with an unputdownable book, or watching something incredible, whether you're streaming from home, or eating handfuls of popcorn at the theatre. With this book list, I thought I'd do double duty, and give you not just a great list of books from women and non-binary authors, but also some recent and upcoming TV and movie adaptations that I think you'll love.
From a charming, classic coming-of-age story, to unputdownable historical fiction, to autobiographical accounts of failure, to fantastical stories of good and evil, there's something to read (and watch) for everyone here!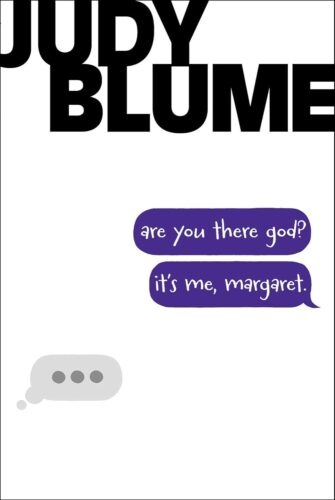 Are You There God? It's Me, Margaret – Judy Blume
Are You There God? It's Me, Margaret is Judy Blume's classic coming-of-age story for tweens and young adults, and chances are, if you grew up in the early 2000s, you're already familiar with it. This book follows Margaret Simon, who likes long hair, tuna, the smell of rain, and things that are pink. She's almost twelve, and she's just moved from New York City to Farbrook, New Jersey, and she's anxious to fit in with her new friends (Nancy, Janie, and Gretchen). When they create a secret club, Margaret is happy to belong, as they talk about private subjects like boys, bras, and getting their first periods… But it's harder to fit in than she expected. None of her friends can believe that Margaret doesn't have a religion, and that she doesn't go to the Y, or the Jewish Community Centre. But what they don't know is that Margaret has her own very special relationship with God, who she talks to about everything: family, friends, and even her secret crush. Young preteens will love how funny and relatable it is to be in Margaret's world, and in her life. Reading this book is like sharing a secret with a friend!
The film, starring Abby Ryder Fortson, Rachel McAdams, and Kathy Bates came out in theatres early this Spring, and it's a charming and comforting watch for the whole family.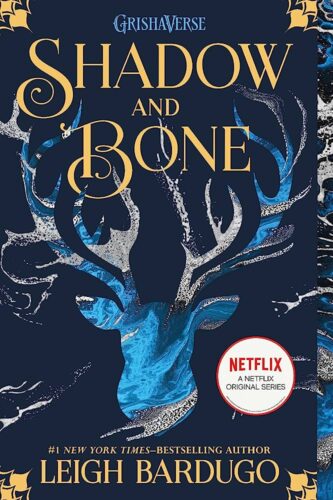 Shadow and Bone – Leigh Bardugo
Leigh Bardugo's Shadow and Bone kicks off an adventure into one of my favourite fictional fantasy worlds. Alina Starkov has never been good at anything, but when her regiment is attacked in the Shadow fold, a swath of darkness that tore the once-great nation of Ravka in two many years ago, and her best friend is injured, Alina reveals a dormant power that saves his life. A power that could be the key to setting her war-ravaged country free, and beating back the monsters who make their home in the Fold, feeding on human flesh. Wrenched from everything and everyone she's known, Alina is soon whisked away to the royal court, where she is to begin her training to become a member of the Grisha, the magical elite led by the mysterious Darkling. Yet, nothing in this lavish world is what it seems. As darkness looms, and the entire kingdom is depending upon her gaining control of her wild new power, Alina will soon have to confront a lot of secrets: The Grisha's and her own.
The series, starring Jessie Mei Li, Ben Barnes, and Freddy Carter has two seasons currently available on Netflix.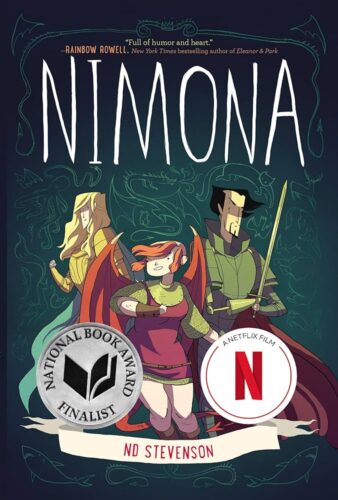 Nimona – ND Stevenson
ND Stevenson's Nimona is a charming and delightful graphic novel, full of nemeses, dragons, magic, and science. Nimona is an impulsive young shapeshifter, with a knack for villainy. Lord Ballister Blackheart is a villain with a vendetta. It feels like fate when Nimona strong-arms Lord Blackheart into letting her join him, so they can take on the Institution as sidekick and supervillain. Their mission is to prove to the kingdom that Sir Ambrosius Goldenloin and his buddies at the Institution of Law Enforcement and Heroics aren't the heroes that everyone thinks they are, and they're not afraid to wreak a little havoc along the way. As small acts of mischief start to escalate into a vicious and violent battler, Lord Blackheart soon realizes that Nimona's powers are as mysterious as her past, and her unpredictable wild side might be more dangerous than either of them are willing to admit. I've read this book several times now, and only love it more and more on every reread.
The animated film adaptation of Nimona released on Netflix earlier this summer, with a star-studded voice cast, including Riz Ahmed, Chloë Grace Moretz, Eugene Lee Yang, and RuPaul.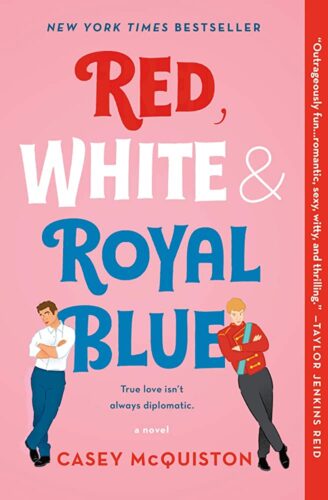 Red, White & Royal Blue – Casey McQuiston
Casey McQuiston's Red, White & Royal Blue is a charming queer love story full of wit, banter, and so much chemistry. First Son Alex Claremont-Diaz, son of President Ellen Claremont, is the closest thing to a prince on this side of the Atlantic. Along with his intrepid sister, and the VP's genius granddaughter, they make up the White House Trio, engaging millennials and youth, and Making Politics Cool ™. However, Alex's international socialite duties also have their downsides, especially when photos of a confrontation with his longtime nemesis Prince Henry leak to the tabloids, threatening American-British relations. The plan for damage control involves staging a fake friendship between the First Son and the Prince, just as President Claremont kicks off her reelection bid… What could go wrong? Soon, Alex finds himself getting closer and closer to Henry, in a secret relationship which could derail his mother's campaign and upend two nations.
The movie, starring Nicholas Galitzine, Uma Thurman, Taylor Zakhar Perez, and Stephen Fry, premiered on Prime Video earlier this summer.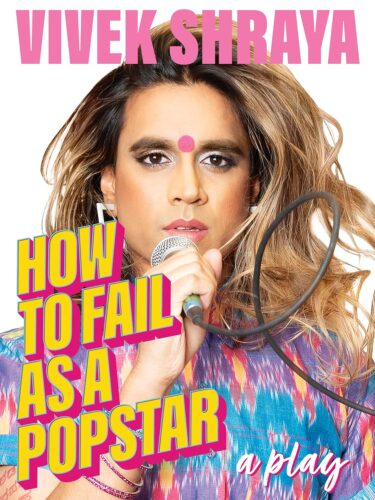 How to Fail As A Popstar – Vivek Shraya
In this house, we stan Vivek Shraya, and although I've written about this book before, I couldn't write a list about book to TV and movie adaptations without talking about How to Fail As A Popstar. This is a book adaptation of Shraya's debut theatrical work, a one-person show that chronicled her journey from singing in shopping malls, to "not quite" pop music superstardom. Full of humour, insight, and Shraya's trademark wit and vulnerability, this book is a reflection on dreams, disappointments, and self-determination, as Shraya searches to find her own voice.
The series How to Fail As A Popstar is now streaming on CBC Gem, starring Vivek Shraya, Adrian Pavone, and Chris D'Silva. We spoke to Shraya last month to hear more about the story behind her series—check out our interview here.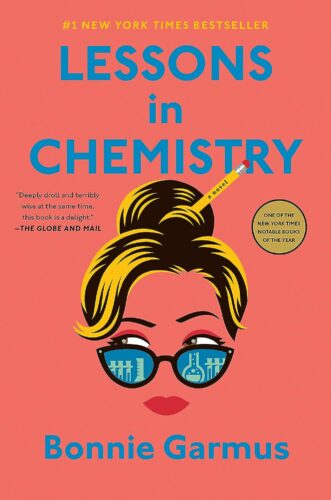 Lessons In Chemistry – Bonnie Garmus
Chances are, you've been seeing stacks of Bonnie Garmus' Lessons In Chemistry in your local bookstore sometime in the last couple of years. It feels like everyone I know has read it, and it's been getting rave reviews. The story follows Elizabeth Zott, a chemist in the 1960s, working on an all-male team at the sexist Hastings Research Institute. Almost everyone she works with believes a woman's place is NOT in the lab. Anyone, except Calvin Evans, the lonely and brilliant Nobel-prize nominated scientist, with whom Elizabeth has more than a bit of chemistry. However, like science, life is unpredictable, and seven years later, Elizabeth is not only a single mother, but also the reluctant star of America's favourite cooking show, Supper at Six. Her unusual approach to cooking brings science into the recipe books of home cooks across the country, and proves revolutionary. However, as her following grows, so does the resentment, because Elizabeth Zott isn't just teaching women to cook, she's also challenging them to change the status quo.
The mini-series adapted from the book stars Brie Larson, Aja Naomi King, and Lewis Pullman, and airs on Apple TV+, with new episodes every Friday.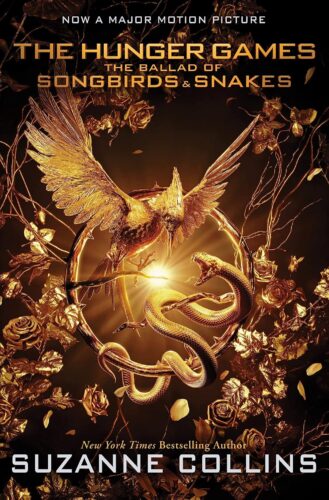 The Ballad of Songbirds and Snakes – Suzanne Collins
Suzanne Collins' The Ballad of Songbirds and Snakes takes us back to the world of The Hunger Games. Set on the morning of the reaping set to kick off the tenth annual Hunger Games, in the Capital, eighteen-year-old Coriolanus Snow (who later becomes the President Snow we come to hate in the original Hunger Games trilogy) is getting ready for his shot at glory, as one of the mentors in the Games. The once-mighty Snow family has fallen on hard times, and its fate depends on the (slim) chance that Coriolanus will be able to outmaneuver his fellow students and mentor the winning tribute. But the odds are stacked against him when he's given the humiliating task of mentoring the female tribute from District 12, the lowest of the low. Their fates are now tied together, as Coriolanus starts to fall for his doomed tribute, and every choice either of them makes (in or out of the arena) could lead to triumph, ruin, or even death.
The movie The Ballad of Songbirds and Snakes, starring Viola Davis, Rachel Zegler, Tom Blyth, and Hunter Schafer, releases November 17th.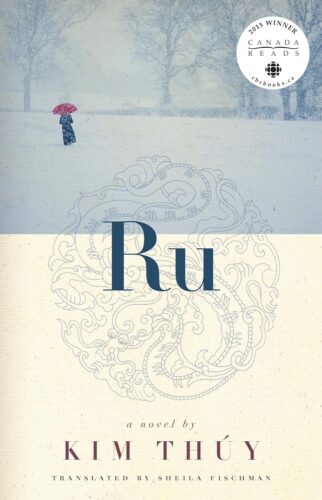 Ru – Kim Thúy
Kim Thuy's Ru is a lullaby to Vietnam, and a love letter to a new homeland. In Vietnamese, "Ru" means lullaby; In French, it means a small stream, or a flow (of tears, of money, or blood). This autobiographical novel follows a young Vietnamese girl's experiences before and after immigrating to Canada. Ru is told through a series of stunning vignettes, taking us on an unforgettable and beautiful story from a palatial Saigon residence, to a crowded, muddy Malaysian refugee camp, and onward, to a new life in Quebec. The story takes us on a journey, following an upper-class Vietnamese family whose wealth is taken away from them by communist government inspectors, until the once proud family is forced to leave their home when it's no longer safe. They flee on a rickety boat to Malaysia, and on to Quebec, where they end up working menial jobs so their children can enjoy a better life. The vignettes contrast luxury with labour, and extravagance with poverty, taking our protagonist on a journey through memory, as she learns the language of love.
The film adaptation, starring Chloé Djandji, Karine Vanasse, and Chantal Thuy, premiered at the Toronto International Film Festival in 2023, and comes out in theatres on November 24th.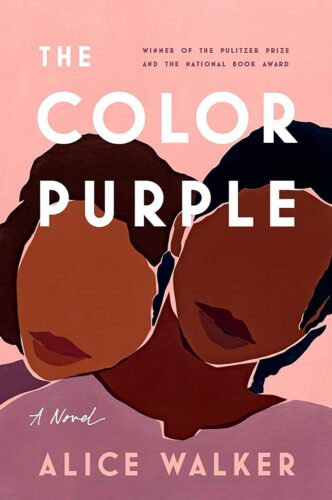 The Color Purple – Alice Walker
Alice Walker's The Color Purple is a beautiful American classic, depicting the lives of African American women in rural Georgia in the early twentieth century. Separated when they were young, sisters Celie and Nettie have held on to their loyalty to each other, as well as their hope in each other, across time and distance. This novel spans twenty years, through a series of letters, first from Celie to God, then from the sisters to each other. This is a heavy and heartbreaking book at times, following the lives of multiple women, through their pain and struggle, as well as their resilience, bravery, and companionship. Compassionate, inspired, and affirming, this is a breathtaking story of love and redemption.
The musical adaptation of the novel comes out on December 25th, and stars Halle Bailey, Danielle Brooks, and Fantasia Barrino.
–
Ameema Saeed (@ameemabackwards) is a storyteller, a Capricorn, an avid bookworm, and a curator of very specific playlists, customized book recommendations, and cool earrings. She's a book reviewer, a Sensitivity Reader, a book buyer at Indigo Books & Music, and the Books Editor for She Does the City, where she writes and curates bookish content, and book recommendations. She enjoys bad puns, good food, dancing, and talking about feelings. She writes about books, big feelings, unruly bodies, and her lived experiences, and hopes to write your next favourite book one day. When she's not reading books, she likes to talk about books (especially diverse books, and books by diverse authors) on her bookstagram: @ReadWithMeemz