While shopping for rawhide bones at The Dog Bowl, across from Trinity Bellwoods, I was struck by the most awe-inspiring dog portrait photography I'd ever seen. Every follicle of hair was visible and each animal's personality seemed to leap from the canvas; I could practically smell the dogs.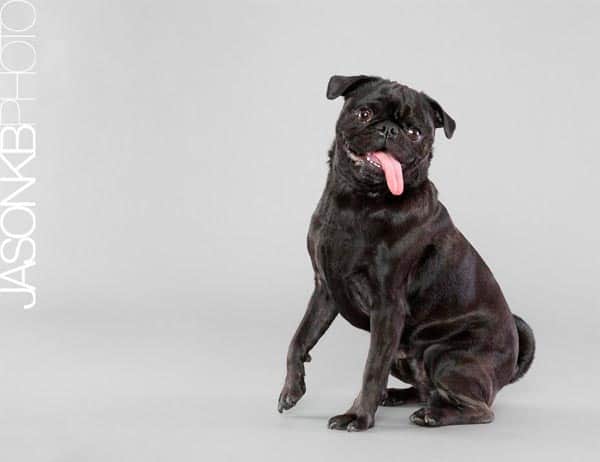 Next to the dog treats and chews, I noticed the photographer's business card. I went home and immediately contacted Jason Krygier-Baum of JasonKB Modern Fine Art Pet Photography. His services aren't cheap, but my mom's 60th birthday was coming up and I thought a portrait of Daisy would make a lovely gift.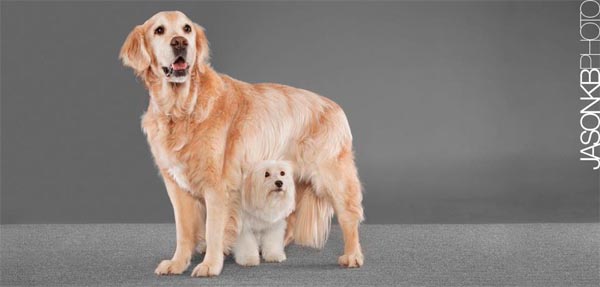 Jason takes his work very seriously and before we even considered a time to shoot Daisy there was an extensive meet and greet in my mom's living room, followed by a vigorous interview process. In order to accurately capture Daisy on camera, Jason needed to learn her talents, understand her motivations and assess her ability to follow instruction. The process was sincere and I found it all quite entertaining.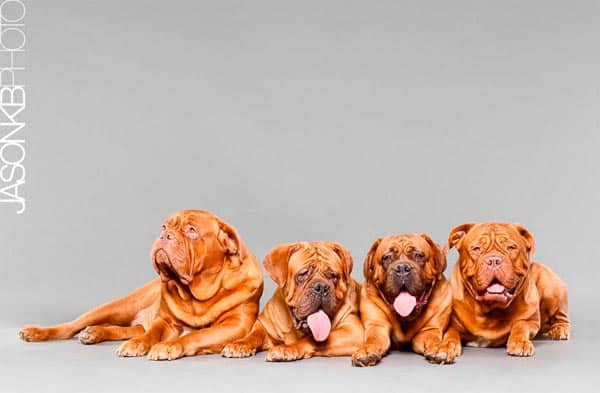 I sipped tea on the couch while Jason drilled my mom. What are Daisy's passions? What is she good at? What is her favourite toy? "She absolutely adores her her tennis ball," was one response that answered many questions. While Jason recorded all the details, his business partner tested Daisy's reaction skills with a mangled rabbit toy and flash bulb. It was a tizzy of excitement that took a full hour.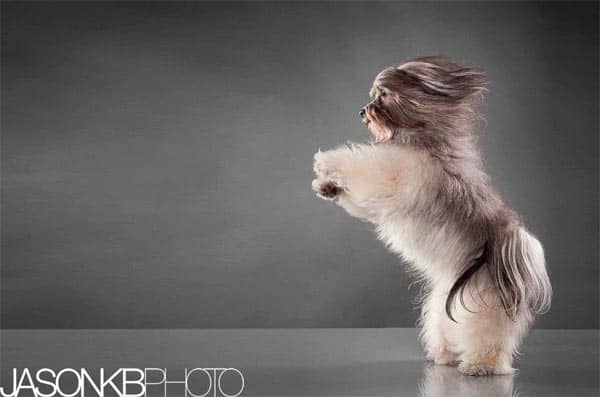 Before Daisy's big day in the spotlight, my mom ensured that she was properly coiffed and fluffed. The shoot took place in Jason's studio in Little Italy and requires 2 hours of time. Jason is a real pro, ensuring that photo shoot goals are properly met and using a variety of lighting setups and backdrops to guarantee a terrific selection of proofs to choose from. His partner helps animate the pets into a myriad of poses. Some are cute while others extremely serious and dignified.
Of the entire process, my favourite was the ordering session. Mom and I sat on the couch and over tea, grapes and cinnamon buns, Jason showed us a slideshow of Daisy set to the 1972 hit song, Love Train. I nearly cried. It was very emotional and moving.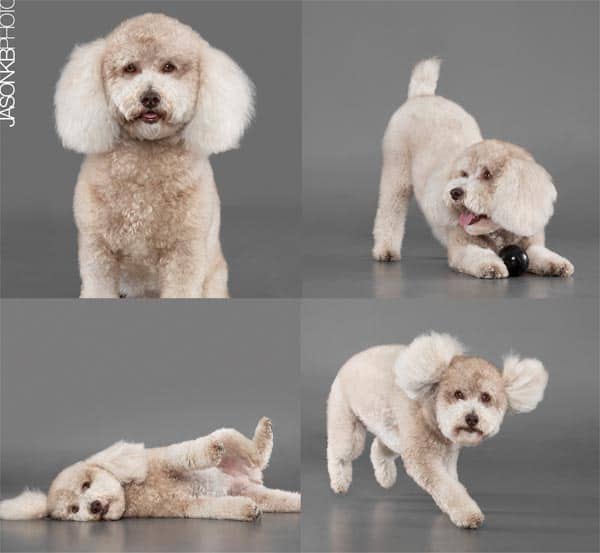 It should be mentioned that Jason's pet photography extends to all animals. Do you have a horse? Budgie? Salamander? Frame them on your wall!
For rates and contact information go to www.jasonkb.com
For more adorable photos, check out Jason's FB page.