C'MON SUMMER! It's time to celebrate our favourite season with our Summer in the City contest! What's in it? SO MUCH STUFF!
One very lucky reader will receive all our favourite teas from Tetley, a gift card from Square One, a one-month-pass to Downward Dog Yoga, snacks from Neal Brothers, makeup we love from Revlon, a pair of sweet Puma runners, goodies for your favourite pup from World of Angus, an H&M gift card, tall boys from Double Trouble Brewing, and a bounty of products from Schick and Skintimate! The entire prize pack is valued at over $1,300; summer is looking pretty good, huh?
There are 2 ways to enter!
Email contests@shedoesthecity.com with subject line "I WANT your summer essentials!"
Tweet: "Hi @shedoesthecity, pick me to be the #SummerInTheCity winner! I love your summer essentials!"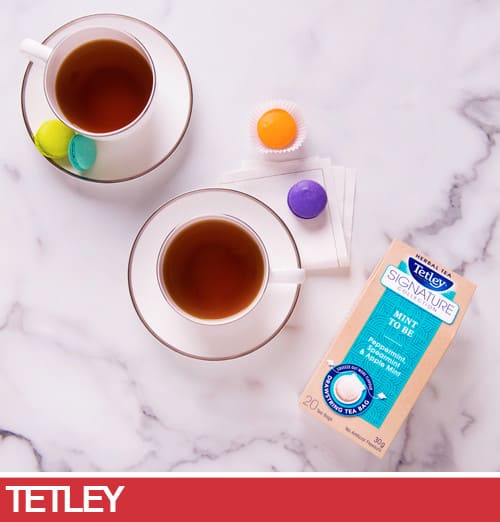 Tea Parties with Tetley
It's allllll about the tea! One of our favourite things to do in the summer is to gather our best girls (and boys) for high tea and giggles. Combine finger sandwiches, scones and a sweet selection of premium Tetley teas for a fun and memorable afternoon.
Tetley's NEW Signature Collection includes four high quality tea blends packed in a unique drawstring bag that lets you squeeze out every last drop of flavour, for a delicious cup every time!
Winner will receive a Tetley Signature Collection Prize Pack which includes High Tea (black tea with vanilla), Keep Calm and Sip On (camomille, spearmint & orange tea), Citrus Kiss (green tea with lemon & grapefruit), Mint To Be (peppermint, spearmint & apple mint tea) as well as some Pinterest-worthy mugs, candles and bath soaps. Oh-la-la!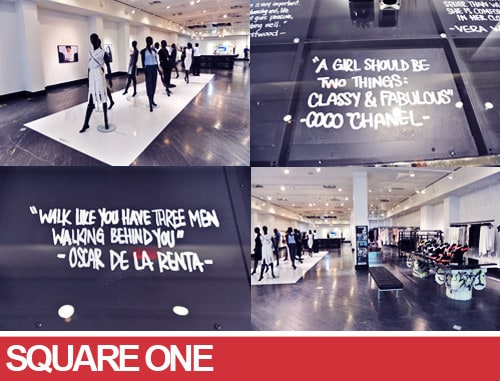 Square One Shopping Centre Is Expanding!
If you haven't visited Square One recently, you need to drop everything and GO GO GO! Rent a car, take a bus or walk if you must – in this case it's not the journey, but the destination. One of our favourite malls with the BEST selection, there's something here for every type of shopper!
Enjoy your favourite stores like H&M, treat your man to something spiffy at Harry Rosen and grab an Orange Julius while you're are it because THEY ARE DELICIOUS. Then, once your shopping is out of the way, get your groceries did at Whole Foods (exterior entrance). And, Square One is getting even bigger and better with Pinkberry, Maison Simon and Holt Renfrew setting up shop in the very near future!
Fun fact: during summer weekends, entrance 7 become a hub for musicians and entertainers. You can follow the action at #EXSQUARIENCE7.
Winner will receive a $100 Square One gift card, woot!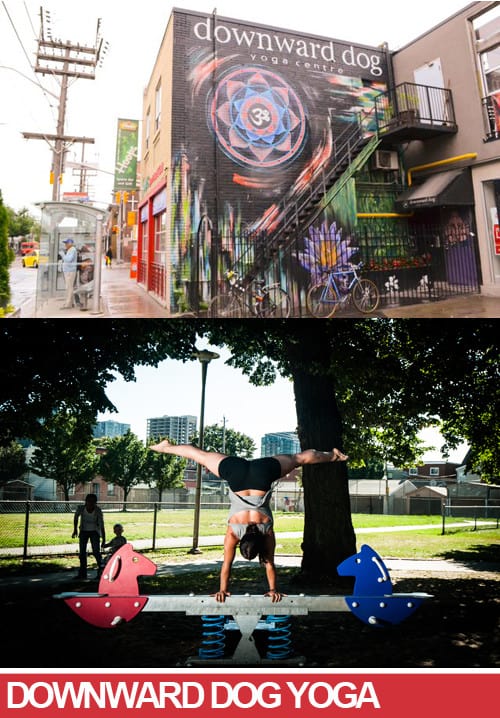 Choose Your Own Adventure at Downward Dog Yoga
From pretzels to athletes and stress cases to 9-5ers with stiff backs, yoga truly is for everyone. If you're looking to practice and learn Ashtanga Vinayasa Yoga, the Downward Dog Yoga Centre is the perfect place! Beginner? No problem! Prep classes will give you the foundation needed to practice in a Mysore (self guided) setting or stick with Lead classes for a more dynamic, higher level flow setting. Or, do both!
AAAAND guess what? Until August 1st, Downward Dog Yoga is kindly offering a special summer special to Shedoesthecity readers! Use promo code SDTC2015 to purchase a 10 class pass for only $100+hst (that's a $40 savings!). Come breath, stretch and play!
Winner will score a month of unlimited classes, valued at over $150!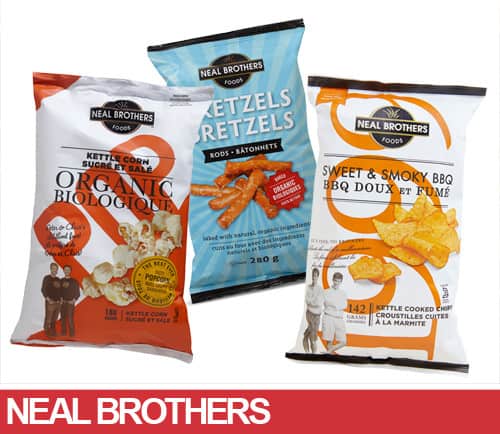 Summertime Snacking with Neal Brothers
It's no secret that, at Shedoesthecity, our lives pretty much revolve around snacking; chips, cheese puffs, popcorn and pretzels are king. We live from snack to snack, the rest is blank space during which we think about snacks, go out to buy snacks, or look up snack-related novelty clothing online.
Neal Brothers is our go-to brand for pretty much all snack foods. Known for natural and organic snacks since 1988, there's no other brand we trust to satisfy our cravings with the wide range of crunchy, salty treats we love with zero guilt!
Winner will receive a box of our favourite goodies from Neal Brothers, perfect for summer snacking!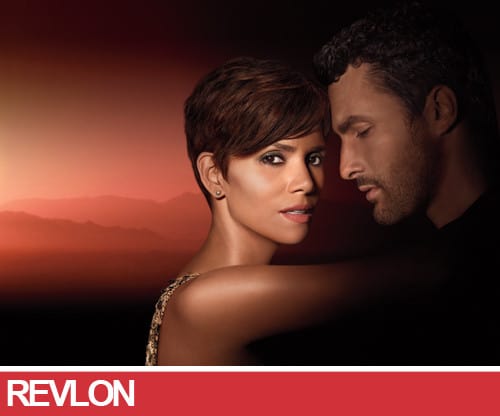 Summer Lovin' with Revlon
There's nothing quite as romantic as a summer love. Long walks on the beach, cuddles in the park and sneaking kisses during patio lunches. Sounds perfect, doesn't it?
To help you look your best when you're with your summer love, Revlon's bold, pigmented colours and formulations offer hours of long-lasting wear in a plethora of beautiful shades we love!
Our winner will receive a Revlon Love Is On Summer Prize Pack which includes a Revlon Highlighting Kit and as well as a selection of products from their longwear collection: ColorStay 16-Hour Eye Shadows, ColorStay Eyeliner, ColorStay Lipliner, ColorStay Ultimate Suede Lipstick, ColorStay Moisture Stain and 2 NEW shades of the ColorStay Gel Envy Nail Enamel + Diamond Top Coat (we're obsessed with these!!!).
Ready? Set. Ignite XT with Puma!
Are you a runner? We weren't until we picked up the habit last year (after years of failed attempts) and now we CAN'T STOP! Super empowering and motivating, it's our favourite way to start the day or clear our heads in the evenings. You should totally try it; if we can do it, you certainly can too!
These PUMA Ignite XT runners are the perfect performance shoe to get you started, girl! Using IGNITE foam (which is basically like the most comfortable bed you've ever slept in…but for your feet), they offer comfort, agility and support, all while looking summery and fresh!
Winner will score a pair of these babies in size 12. (Just kidding, we'll totally get you your right size!)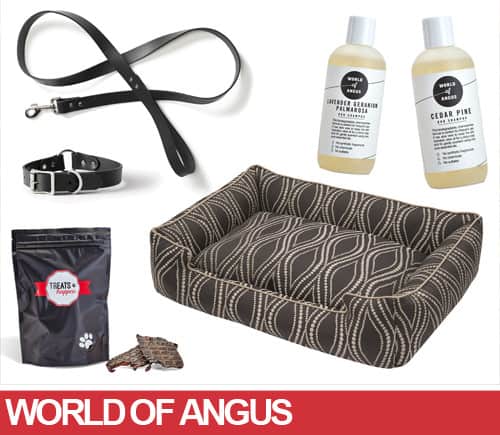 Show Your Doggy Friends Some Love with World of Angus
Have you heard of World Of Angus? It's our new favourite online shopping destination and lifestyle brand for all things dawg. Featuring clothing, grooming products and accessories, alongside beds, blankets, treats and more, the finely curated assortment finds the best and slickest stuff for your furriest pals. We especially like the focus on Canadian and American made products that are organic and sustainable.
Winner will receive the most INCREDIBLE World of Angus Prize Pack (valued at over $265) which includes Lavender Geranium Palmerosa and Cedar Pine dog shampoos, Filson leather dog collar and leash, Jax & Bones helix vapor lounge bed & Treats Happen beef liver dog snack. Now that's something worth barking about!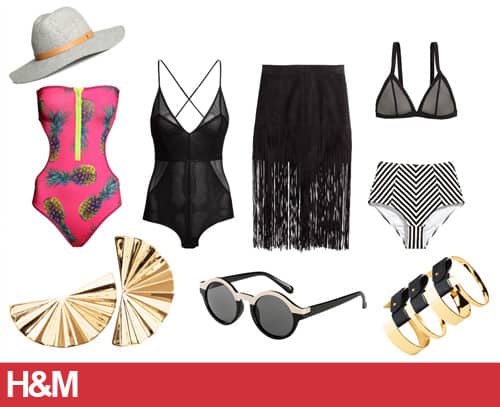 Give Your Wardrobe an Overhaul with H&M
Is your summer wardrobe looking a little sad? Not to worry, we got you, girl! H&M is the PERFECT shopping destination for adding a little sunny pep to your step with trendy pieces we love; think floral rompers, chunky jewelry, lacy dresses and fringe, oh my!
Don't even get us started on the swimsuits! H&M has the BEST selection of sporty one-piece showstoppers; adorable 50's inspired high-wasted bikinis (in bold, kooky prints) and saucy knitted separates with mesh overlays. If you can't pick just one, don't sweat it and get them all! At $12 apiece, there's nothing we love more than mixing and matching bikini tops and bottoms for a multitude of unique and unpredictable summer looks!
Winner will score a $100 H&M gift card!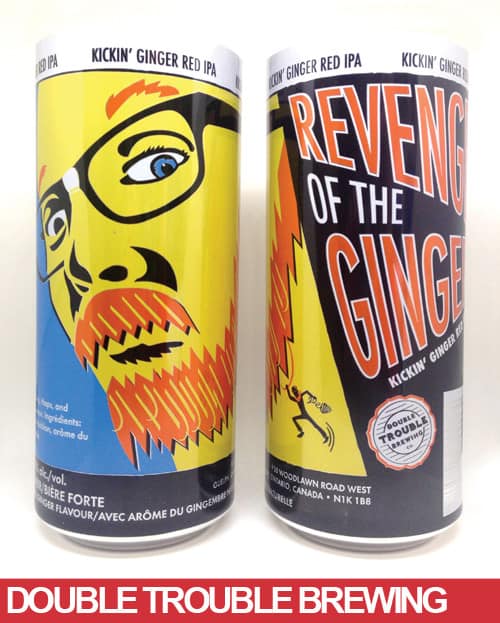 Just in Time for the Summer, Revenge of the Ginger!
It's time to reward your cooler and your taste buds with a flourishing population of properly brewed beer! The micro brew Renaissance has swept Toronto and reminded us we need not settle for mass produced suds. Leading the charge are the boys at Double Trouble Brewing who have done it again with Revenge of the Ginger.
The well-timed summer release of this spicy IPA will invigorate your beer cred at shmancy dinner parties and BBQs alike. Refreshing ginger taste with a rich hop pop makes Revenge delish on it's own or the perfect accoutrement to sip alongside spicy foods or snacks.
Our winner will score two CASES of Revenge of the Ginger AKA 48 cans. Ginger bottoms up!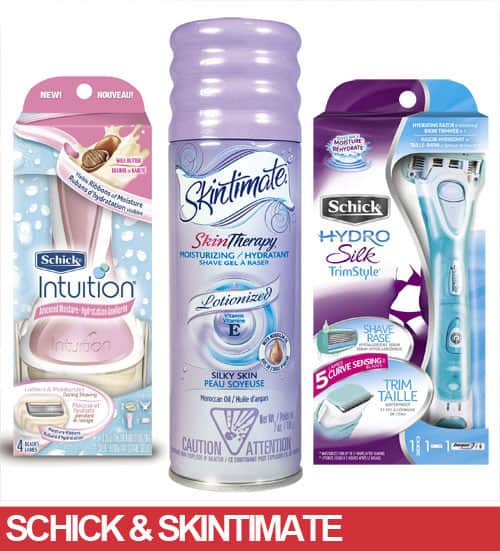 Summer Smooth Legs with Schick & Skintimate!
If you're using anything other than Schick Intuition to shave your bod, we seriously suggest rethinking your life choices! Featuring Pure Nourishment, Advanced Moisture and Sensitive Care razors, these bad boys lather, shave and moisturize in one step, making them perfect for travel and touch-ups.
Are your grooming needs a little more serious? No problem! The Schick Hydro Silk TrimStyle gets the job done like a boss. With a razor on one end and bikini trimmer on the other, unwanted hairs stand no chance. Just be sure to lather skin with Skintimate's NEW lotionized shave gel with Moroccan Oil (along with Vitamin E, Olive Butter and Sunflower Seed Oil) for a silky smooth finish!
Winner will score 4 packages of Hydro Silk TrimStyle razors, 3 packages of Schick Intuition razors, 3 canisters of Skintimate shave gel and MORE. Holy Schick!
Visit www.Schick.ca to find the perfect razor for the smoothest summer yet!
Don't forget, there are 2 ways to enter! 
Email contests@shedoesthecity.com with subject line "I WANT your summer essentials!"
Tweet, "Hi @shedoesthecity, pick me to be the #SummerInTheCity winner! I love your summer essentials!"
Contest closes July 24, 2015 at 4pm EST. Winner will be notified by July 25, 2015.
Good luck! 
XO 
Shedoesthecity
Contest is open to Canadian citizens only. Must be 19 years of age or older to enter. Please note that only 1 tweet per day will be recognized per Entrant.