Ryan White's highly anticipated Netflix documentary Pamela, A Love Story premieres on the streaming network Jan 31st, and the following week, Pamela Anderson will be in Toronto to attend a special screening of the film at TIFF Bell Lightbox on February 7th—we want to send you!
In Pamela, A Love Story, Anderson finally gets to tell her side of the story. Expect an intimate and humanizing portrait of one of the world's most famous blonde bombshells, that follows the trajectory of Anderson's life and career from small town girl to international sex symbol, actress, activist and doting mother.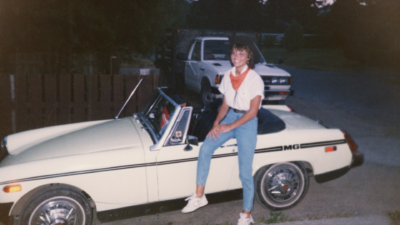 Since her big breakout on Baywatch, Anderson has been a tabloid favourite, constantly hounded by the press. In 1996, when a stolen sex tape of her and Tommy Lee was leaked onto the internet, Anderson became one of the world's first viral stories. In Pamela, a love story she talks about how that breach of privacy impacted her life, and how it still haunts her today, 26 years later.
"I want to take control of the narrative for the first time," says Anderson, who is now 55, and appears confident and at ease without makeup.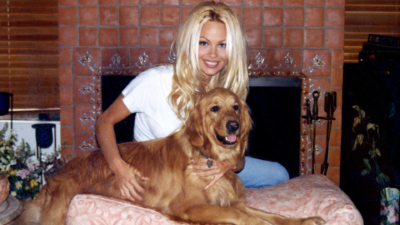 Pamela, A Love Story is about Pamela's life, but the documentary is also an in-depth exploration of consent, privacy, trauma, sex, and survival. We can't wait to watch and we're glad that Anderson is finally able to set the story straight.
Enter to win 2 passes to the special Pamela, A Love Story screening event on February 7th!
On Twitter:
Tweet: "Yes please, @shedoesthecity, I'd love to attend the special #PamelaALoveStory screening with Pamela Anderson. Everyone deserves to share their side of the story."
On Instagram:
LIKE our Pamela, A Love Story contest post + TAG a friend you'd love to attend the screening with and FOLLOW @shedoesthecity.
On Facebook:
LIKE + COMMENT on our Pamela, A Love Story post.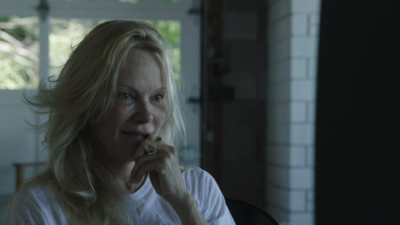 This powerful screening will take place on Tuesday, February 7th, 2022 at 7PM at TIFF Bell Lightbox. 10 lucky Shedoesthecity winners will be selected and announced on Wednesday, February 1st at 4PM EST. This will be a hugely popular contest, and you may enter as many times as you like. GOOD LUCK!
Pamela, A Love Story arrives on Netflix on January 31st. Watch the trailer: