The #InfiniteKusama exhibit, which opens at the Art Gallery of Ontario on March 3rd and runs until May 27th, has already hit record-breaking sales, with 100,000 tickets sold before opening. Today, the AGO announced that another block of tickets will go on sale March 6th: DON'T MISS OUT.
Stepping into Yayoi Kusama's six infinity mirror mirrors is incredibly interactive and awe-inspiring, but the exhibit also sparks some big life questions that may be comforting to some and ominous to others (I swayed both ways and enjoyed the contrasting feelings).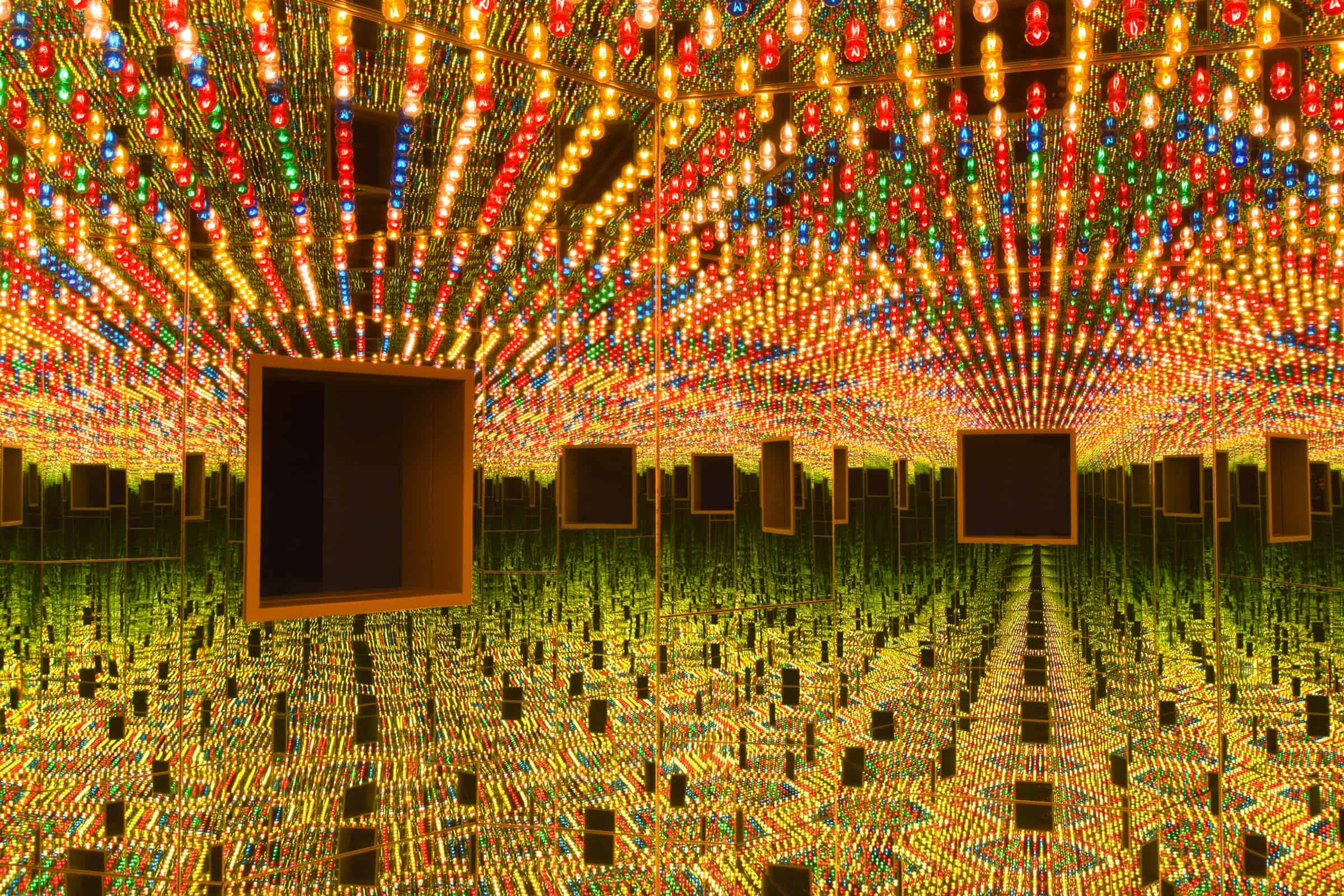 For some, the idea that we are mere specks in an infinite universe provides a bit of relief from daily stress: What does it really matter if I quit my job? I guess my debt is inconsequential. So what if my Christmas lights are still on…two months past Christmas? When you zoom out and look at planet Earth from a distance, there is some relief from our day-to-day pangs of anxiety. To others, however, the perspective that shrinks the individual to a mere speck of dust induces anxiety. Because Kusama's work is both playful and profound, most people who experience the exhibit will likely feel both sides of the equation, and more.
It's easy to get caught playing with the exhibit–her use of scale and bright colours nearly elicit laughter–but a closer look will reveal that her creations are rooted in deep and complex emotions. Phalli's Field, for instance, was Kusama's form of self-therapy to deal with negative feelings she had about sex. But the overlying themes are about interconnectivity and equality.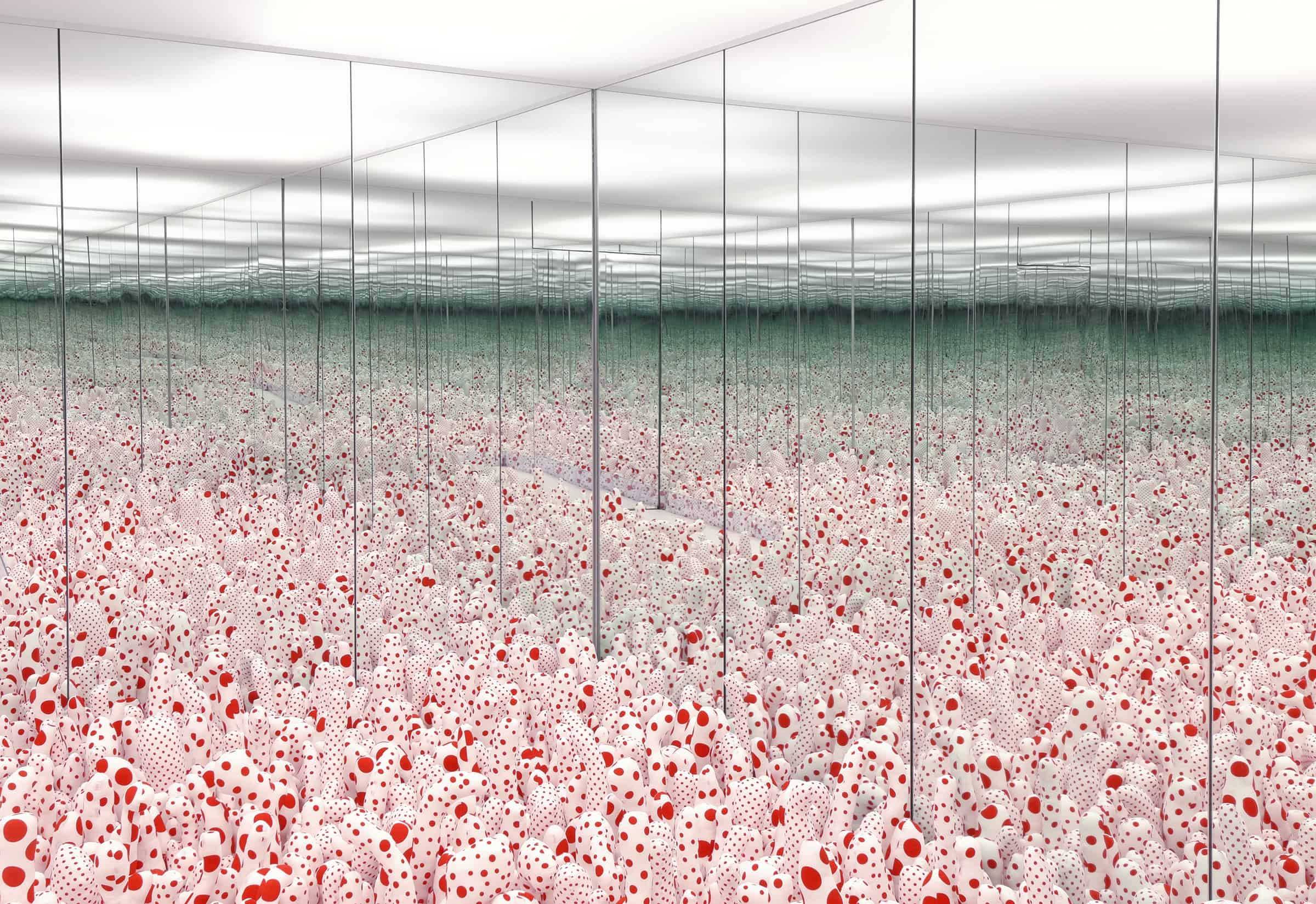 At the media preview, curator Mika Yoshitake explained that in the early days of her career, Kusama would ask people to strip down and put polka dots on them so that people would see each other as equal. "Self-Obliteration is a philosophy about a radical connectivity in sharing"–something that will happen infinitely on Instagram once people begin to poke their heads in the infinite mirror spaces. "[Kusama] doesn't use social media but likes how it's allowed the art to be touched by so many."
What I loved most about the exhibit was reading about Kusama's journey as an artist from the 1950s until now: what happened when she arrived in New York City, her conversations with Georgia O'Keeffe, and seeing how she's remained on such a devoted course for seven decades. "She's in her late eighties but is still creating a prolific amount of work," says Yoshitake. While she may want us to see each other as equals, it's hard not to put Kusama on a pedestal. Fun, imaginative, playful, frightening, trippy, sinister: the exhibit is all of these at once. Whether you're an escapist or a realist, there is something dense for everyone to chew on.
#InfiniteKusama is a rabbit hole that will swirl you into a weird and wonderful space while reflecting on the good and bad of humanity. Look closer, fall deeper…and grab some red polka-dot undies on the way out, for further reflection.