Dominique van Olm is the Toronto filmmaker and photographer behind Extend, happening at the Great Hall on September 14th. This curated exhibition will showcase up-and-coming female filmmakers, photographers and musicians in the Toronto arts community.
This week, we caught up with Dominique, Sara May (who will be performing with her band, Falcon Jane, at the event), and Nadia Maria Oliva, who will be moderating the discussion following the screening.
DOMINIQUE VAN OLM
SDTC: What was the catalyst for putting together Extend?
DVO: I had been wanting to organize a screening or an exhibition for some time, but it really took shape over the past couple months. With all the excitement surrounding TIFF, I thought it would be great to have an evening focused on emerging female creators put on by emerging female creators.
It started with the support of the venue. From there, I invited a few of the women I knew personally and others I reached out to through friends and colleagues to come together for a night where everyone could meet, talk and share what they have been working on.
I tried to approach women who were at various, but early, stages in their careers – some having just finished school and others already having more serious projects and accolades under their belt. I also thought it was a unique opportunity to have an event with cross-disciplinary work, whether that be a short film, photo series, painting series or a full-length album.
You wear a lot of hats – writer/director/editor/photographer. Which comes the most naturally, and which do you prefer?
Photography is how I like to experience myself in the world, so in a way, that comes most naturally to me. Directing is an extension of that, and the combination of many filmmaking elements and personal interests coming together in harmony. It requires a lot of work, patience, failure and persistence. I direct because I am a storyteller, and I choose to present the stories that speak to me through a lens, a screen and an audience. I also really like working with other people who are good at what they do, and directing offers the chance to bring them all together with a common goal. Ultimately, I prefer to direct, whether that be through my photography or through my films.
What inspires you?
Finding and working alongside like-minded people. This is partly why it's been so great sharing a studio with other photographers; it opens your world. In a more day-to-day routine, taking long walks, reading and writing in a journal or spending a day outside of the city are all ways to gain inspiration or momentum when I'm feeling a bit stuck.
Music is a big influence to my filmmaking. Music and sound usually comes at an early stage of my process, acting as a guide of how I will set up the atmosphere for a film. It's an essential character on screen, and I tend to listen to a lot of it when I am writing or editing. I also have a lot of musical friends, and talking with them or listening to them play really inspires me in my work, and it's always great to collaborate when we can. I recently bought an old FM receiver for my kitchen, and I've been listening to a lot of jazz lately.
What is your favourite film of all time, and why?
Jurassic Park, because it showed me at an early age that film could act as a window into another world, an opportunity for someone to experience something completely different despite any external factors going on in their life.
What is the next project you're working on?
In October I will be directing a documentary in France about the ongoing efforts to clean up the damage left over from WWI and how it has shaped the modern landscape of the region. It's an incredible story and I'm lucky to be working on it with my producing partner, Darren, and some other really talented people.
What do you hope will be the outcome of Extend?
I hope the event will inspire other women creators to keep moving forward with their own work, keep pushing themselves into new places they didn't think were possible, and keep themselves going, even when they are feeling stuck.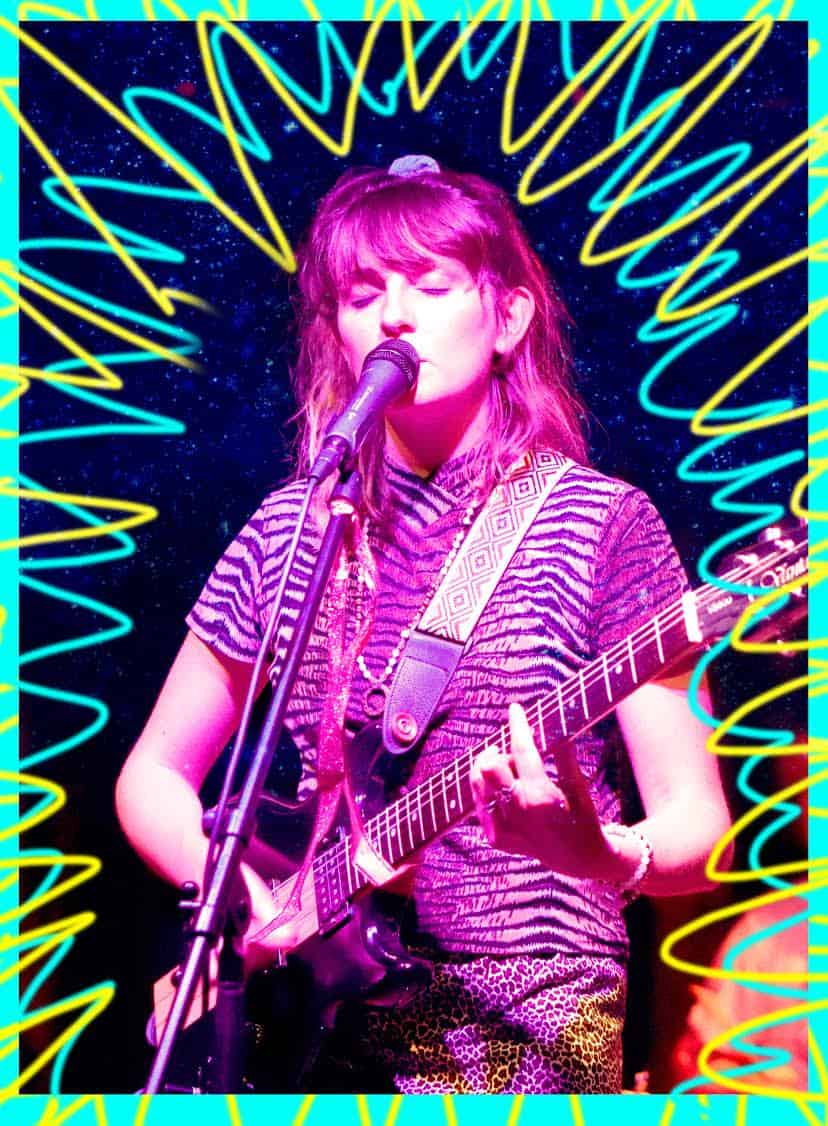 SARA MAY
SDTC: How would you describe your sound?
SM: It's always difficult to describe what you're making as you're making it. I find genre is something that is found in retrospect rather than while it's happening; however, we describe Falcon Jane's music as "plez rock" (short for "pleasant rock"), which is a genre we made up a couple years ago. It's basically easy-listening music with more of a rock 'n' roll edge.
We came up with that term as a way to have a more specific description of our general sound, but to me every song we write and play is different and it's hard for me to categorize them. But that's probably because I'm so close to the music right now. Maybe in ten years I'll be able to look back and say, "Ah yes, I was playing Indie-Alternative-Soft-Grunge-Dream-Pop-Rock."
I'm influenced by so many things, but musically, it's the songs that make my emotions skyrocket when I listen to them. I've got a great list of them that I've been referencing for our new album. Angel Olsen's "Woman," The War On Drugs' "Thinking of a Place," Cass McCombs' "Bum Bum Bum," Emmylou Harris' "All My Tears," Ariel Pink's "Another Weekend," AMC Gremlin's "In A Cloud," and a few freaky classics like Elvin Bishop's "Fooled Around And Fell In Love," Shania Twain's "Forever and For Always."
When did you realize you wanted to make music for a living?
There's been a few moments of realization for me throughout my life. I think following your passion requires a fair amount of reassurance over the years. The first time it hit me was when I saw Jenn Grant play at the Glenn Gould studio in 2009. I didn't have a band or anything back then, and I had just started writing and singing songs. I saw Jenn up there on stage, and it was such an incredible concert and I thought, "That's what I want to do." I remember that moment very clearly, and I've been worshipping Jenn Grant ever since.
I've had a lot of self-doubt over the years. There's some kind of stigma stuck in my head that tells me it's ridiculous to think I could "make it" as a musician. I used to not even tell people that I play music, even though it has been a big part of my life for the last ten years. But playing music is what makes me happy, and I believe if you work hard enough at something and always take steps towards your goal, you'll get there eventually. There have been a lot of big steps for me over the last eight months, and it has built up this wave of momentum that, at this point, would be harder to stop than to just ride out.
Why was it important for you to be a part of Extend?
Extend is super important to me because it connects so many of my worlds and sticks them together in a beautiful room for a night. I'm excited to see how they all fit together. I studied film at Ryerson, so I know some of the filmmakers that are part of the evening, and my whole family is involved in the visual art world, so Extend is kind of like a small sample of what my life always feels like. Film, art, music, photography, all chillin' together.
I've tried to separate the different creative aspects of my life, but I realized that the synergy between the various art forms is what defines me, and they are all coming from the same place, so there are a lot of commonalities. It's hilarious how similar the processes of making an album and making a film are.
What is the next project you're working on?
I'm right in the middle of recording the new Falcon Jane album. The music is bigger and better than ever, and I'm really excited about it. The people in my band are all really talented and amazing, and it's been a true pleasure to write and perform songs with them.
We've been recording at Wildlife Sanctuary Sound, which is a studio out in the middle of nowhere, run by two musical geniuses. Everyone's been working so hard, and it's been one of the best, most challenging experiences of my life. There's been a lot of thought put into these songs. I've been really thinking about what they mean and what they might make people feel. It's freaky how emotional sound can be! I've always been pretty heavily focused on lyrics and vocals, but I'd like to give the instruments just as much weight. I'm hoping to work with some Extend filmmakers to make music videos for our singles.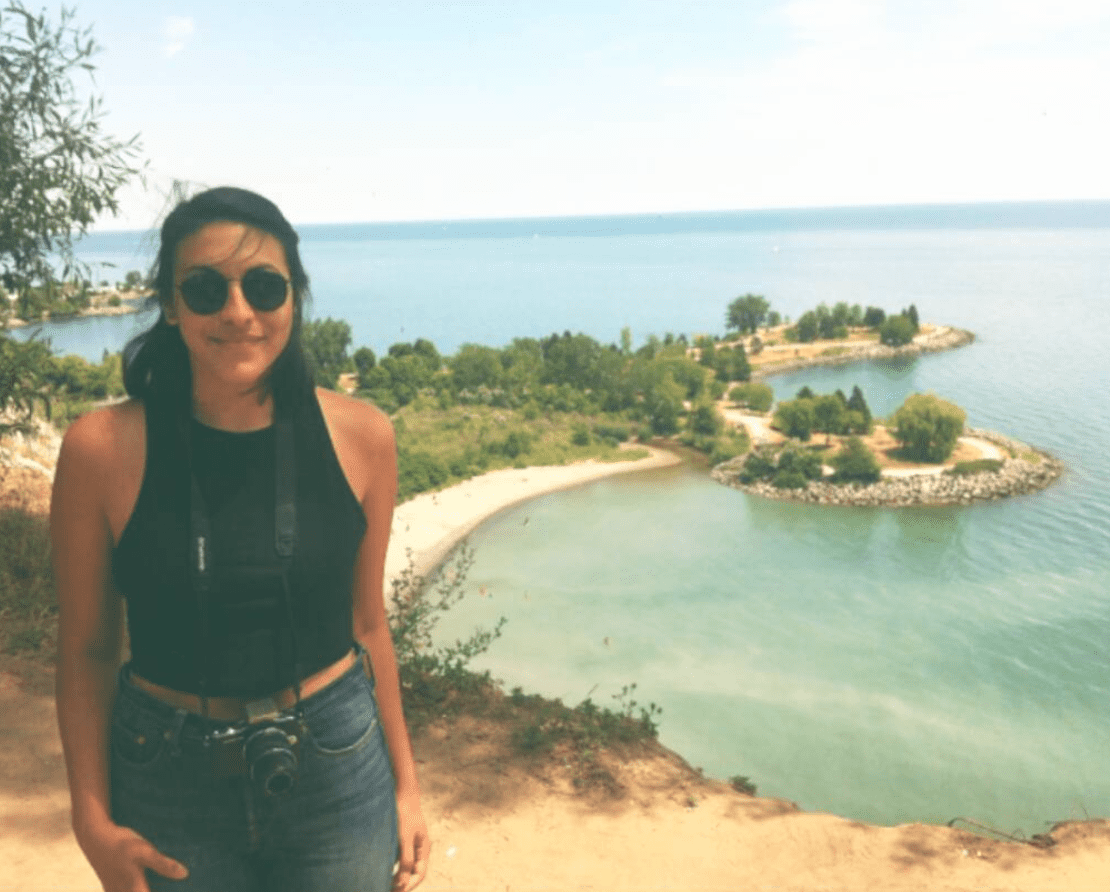 NADIA MARIA OLIVA
SDTC: Why did you want to get involved with Extend?
NMO: It's shaping up to be such a great event. There's a very strong group of talented female artists in this city who genuinely believe in the ethos of collaboration and supporting one another's work. I'm really excited by the program Dominique's put together and the chance to have a conversation with all of these women about why they do what they do. Carving out space to meaningfully connect and amplify underrepresented voices at an event like Extend is one small step towards changing the fabric of the industry we're part of.
What do you love most about film as a medium?
I love that film comprises the best of all artistic mediums—film is literary, film is theatre, film is visual art, film is sonic. The crux of all those things is what gives film its unique power. First and foremost, film is a vehicle through which to understand the world a little bit better.
What is your favourite film of all time, and why?
I remember seeing Wim Wenders speak in London (UK) and he told this anecdote about the first time he saw Ozu's Tokyo Story. It was in New York and he'd went to some independent cinema, I don't know which. He recalls that he left the theatre and walked for some blocks, completely dumbfounded. And then, wordlessly, he felt compelled to turn around and walk straight back to the cinema to watch it two more times, right away.
I love that film can make you feel completely gutted like that. When I leave a film with a lump in my throat, almost winded, for me it's done its job at attending to the intellectual and the emotional all at once. That in part explains my drive towards Italian neorealism—those films are political, hard-hitting and total poetry. I could watch La Terra Trema or Paisà or Roma, città aperta a hundred times over.
What are you dying to see at TIFF this year?
I've been really drawn to some of the Spanish-language films this year. I'm so excited to see Lucrecia Martel's Zama, Tigre, and also some other titles like Ruben Ostlund's Palme D'Or winner The Square, and Maggie Betts' Novitiate. Will report back!