Stories Are Power: Films by Indigenous Creators is a special programme curated by Kainai First Nation/Sámi filmmaker Elle-Máijá Tailfeathers in honour of National Indigenous History Month.
"When I was asked to curate this programme, we hadn't yet learned of this atrocity at the Kamloops Indian Residential School. I was asked to choose some of my favourite Indigenous features and chose these films with an Indigenous audience in mind. I chose these films because they feel good to watch. Grief can be debilitating; it can rob you of hope. As a Blackfoot and Sámi woman, these films generously offer me joy, love, dignity, strength, and, most importantly, hope," says Tailfeathers, who took home the 2019 Canadian Screen Award for Best Director for her phenomenal film The Body Remembers When the World Broke Open, which she co-directed with Kathleen Hepburn.
Presented in partnership with imagineNATIVE, and sponsored by RBC, the films selected come from all over the world and are available to watch for free between June 18-20. Do not miss out on this powerful lineup.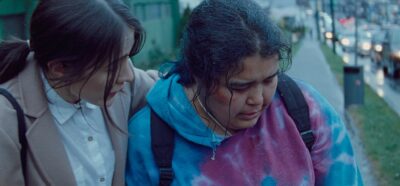 The Body Remembers When the World Broke Open dirs. Elle-Máijá Tailfeathers, Kathleen Hepburn
This poignant collaboration from Elle-Máijá Tailfeathers and Kathleen Hepburn centres on a chance encounter between two Indigenous women in Vancouver. It's a film that leaves a lasting impression on everyone; read our 2019 interview with Elle-Máijá Tailfeathers here.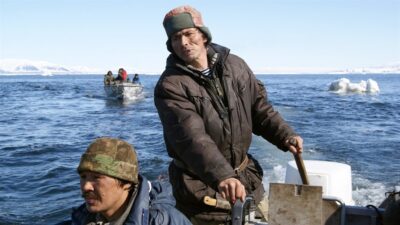 The Book of the Sea dir. Aleksei Vakhrushev
Aleksei Vakhrushev's hybrid animated/documentary feature about Inuit and Chukchi hunters blends contemporary experiences with ancient myths.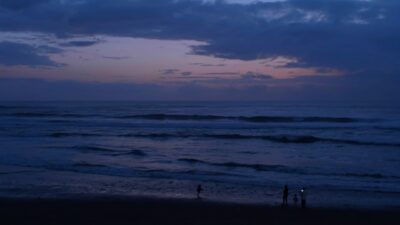 maɬni – towards the ocean, towards the shore dir. Sky Hopinka
Sky Hopinka's atmospheric documentary follows two people as they separately reflect on their lives and contemplate the Chinookan death myth.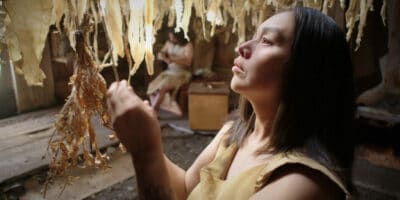 SG̲aawaay Ḵ'uuna (Edge of the Knife) dirs. Helen Haig-Brown, Gwaai Edenshaw
A tormented man in 19th-century Haida Gwaii retreats deep into the forest and becomes Gaagiixid, "the Wildman," in this landmark Haida-language film.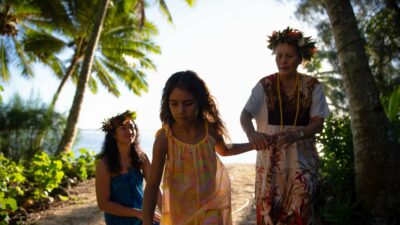 Vai dirs. Becs Arahanga, Amberley Jo Aumua, Matasila Freshwater, Dianna Fuemana, Mīria George, 'Ofa-Ki-Levuka Guttenbeil-Likiliki, Marina Alofagia McCartney, Nicole Whippy
One woman's life is told in eight separate moments, from the perspective of eight different Pacific island cultures, in this affecting anthology film.
"These films are medicine for dark times. These films are medicine for all times. These stories are reminders of who we are and always have been. These stories are profound gestures of strength in vulnerability. These stories are power. It feels good to watch these films, and so I offer them as comfort for those who need it most right now," says Tailfeathers.
Tickets are free, but limited. We hope as many of you as possible are able to watch. More info on the TIFF site.
Film Talk on June 21st
Join Elle-Máijá Tailfeathers along with filmmaker/curator Adam Piron and imagineNATIVE's Artistic Director, Niki Little, for a conversation about contemporary Indigenous cinema. Watch for free on TIFF's Facebook, Twitter, and YouTube.