Ontario has long needed a Bonnaroo-style music festival to call its own. This year, we finally got one.
Last weekend marked the inaugural WayHome Music and Arts Festival in Oro-Medonte, bringing together 35,000 people from every province and territory, 28 states, and eight other countries. Being its first year, I wasn't entirely sure what to expect, but any reservations I had were immediately put to rest and I ended up having one of the best weekends ever.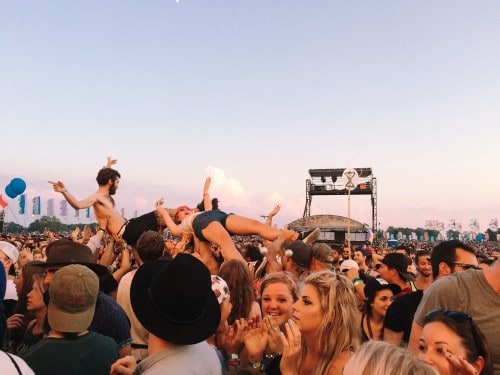 Day 1 started off with Toronto electro-pop artist Lowell at the WayBright stage. Aftrwards, I headed over to the more intimate WayAway stage to catch the Vancouver-based indie band Bear Mountain, who had the crowd dancing and sweating throughout their entire set. Portland's The Decemberists and Irish rocker Hozier played back-to-back on the main stage and were two of my favourite acts of the festival. Hozier's set consisted mostly of tracks from his 2014 self-titled album, but he also included a cover of Ariana Grande's "Problem" (which he totally nailed). Up next was Alt-J, followed by Neil Young and Promise of the Real, who played for three glorious hours. Mash-up artist Girl Talk, Future Islands, and Toronto cover band Dwayne Gretzy closed out the night.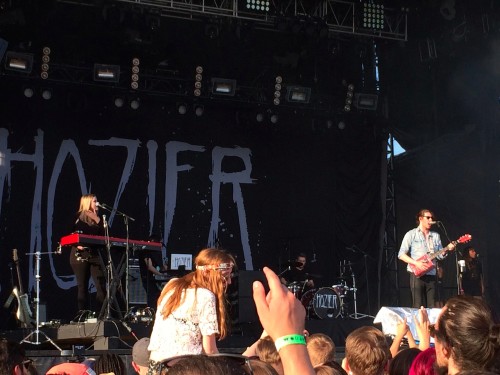 In between acts, there was plenty to do and see. Food options included everything from poutine to tacos and grilled corn. I was especially grateful for the iced coffee; there's no way I would have made it through the scorching temperatures without it. The Smirnoff house – complete with a living room area, beer pong, and viewing balcony – was another welcomed addition, as was the WayMarket by Etsy.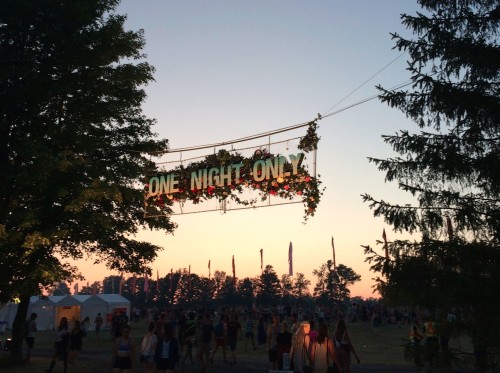 With news of Passion Pit dropping out Saturday due to illness, rumours began flying that Kanye West would be filling in. Instead, Toronto indie collective Broken Social Scene took the stage. (They brought fireworks with them too!) Other highlights from Day 2 included Alvvays, Django Django, Modest Mouse, and, of course, headliner Kendrick Lamar, whose 75-minute set had the crowd going crazy.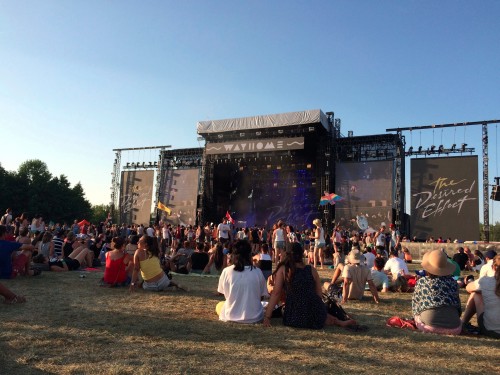 Sunday was the most mellow (and hottest) of the three days. Those who could brave the open fields were treated to enjoyable sets by Sloan, The Sheepdogs, July Talk, and Cold War Kids. The covered WayBold stage made for the perfect spot to watch synth-pop group Brave Shores. Annie Clark, a.k.a. St. Vincent, was captivating while rocking out in a leather catsuit, and Brandon Flowers was incredibly charming
My only complaints from the weekend were that there weren't enough water refill stations or cell phone charging stations on the festival grounds. But the sound quality, camping area, and smooth check-in more than made up for that. I'm already counting down the days until next year's WayHome, which is scheduled for July 22-24 2016.