In 2018, The Cut published "How Anna Delvey Tricked New York's Party People," by Jessica Pressler. It was one of the most-read pieces that year and shared—in juiciest detail—how a twenty-something influencer scammed her way into the top restaurants, hotels, gyms, and parties, fooling the "it-crowd" into believing she was incredibly wealthy, only to leave a trail of debt. Similar to Bad Art Friend, it was a piece that was devoured by the internet, and dissected thousands of times over. Now there's a Netflix series about it.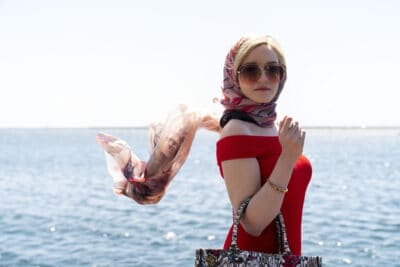 In Inventing Anna, a journalist with a lot to prove investigates the case of Anna Delvey, the Instagram-legendary German heiress who stole the hearts of New York's social scene – and stole their money as well. But is Anna New York's biggest con woman or is she simply the new portrait of the American dream? Anna and the reporter form a dark, funny love-hate bond as Anna awaits trial and our reporter fights the clock to answer the biggest question in NYC: who is Anna Delvey?
Created by Shonda Rhimes (Grey's Anatomy, Scandal), and starring Anna Chlumsky (Vivian), and Julia Garner (Anna Delvey), Inventing Anna is poised to be a knockout hit. We can't wait to see how the legendary writer and producer captures one of the biggest social and societal scandals of the past decade.
It arrives to Netflix in early 2022 and is poised to be an instant hit—we can't wait to eat it up.