You've waited long enough! TOMORROW is the Foodie Pages Holiday Pop Up. Shedoesthecity is proud to return as a media sponsor, not only because we LOVE connecting with small batch food makers, but also because this holiday market is the perfect place to scoop up yummy stocking stuffers, or treats to dish out at family get-togethers and holiday parties. (We like to eat it all too.)
If you've been following along with us in the last week, you've read our exposés on some of the incredible vendors at Foodie Pages. For this installment, we spoke with Maryan Munaf of Healthy Genie, a company Munaf built to unearth the delights of nature's candy: dates.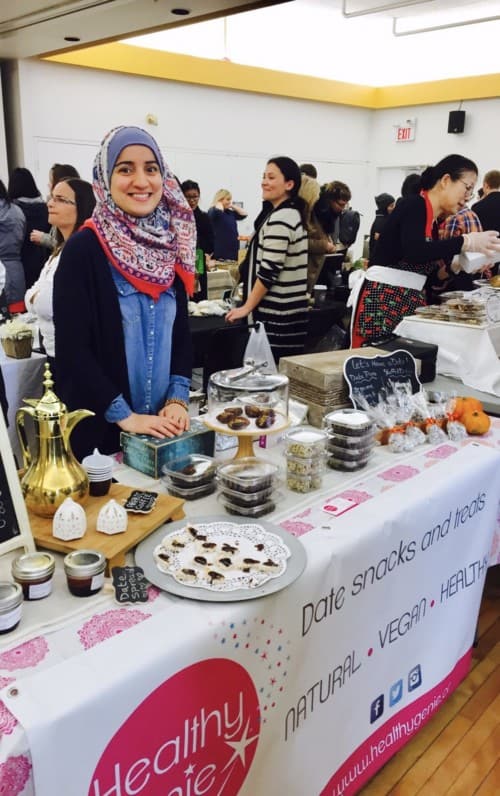 Tell us how your company was born.
Three years ago, I took a major leap and moved out of the place I called home for thirty years (Abu Dhabi – UAE) to start a new chapter of my life right here in Toronto. 
I wanted to pay homage to my roots, while using my own professional background as a nutritionist, to bring date treats to Canadian kitchens and lifestyles.
Today, the Healthy Genie product line reflects my appreciation for healthy eating and the powerful benefits behind dates, and I want to share this wonderful superfood with you.
What do you love most about food?
Food is the best way to connect with people and learn about them. I did a lot of travelling around the globe before moving to Canada, and I only felt like I understood a new culture when I immersed myself in their cuisine and local meals.
A magical thing about food is how an ingredient can taste entirely different depending on how you cook it and what you mix it with.
What holiday offering do you want to share with our readers?
We are offering a variety of holiday-themed gift boxes, from small edible ornaments to great gift baskets that are wrapped and ready to be gifted.
 If you want a gift that your friends and loved ones will rave about, then our Gourmet Stuffed Dates are the best choice. Our holiday flavour is Peeled Orange, and I make it myself using my mother's recipe.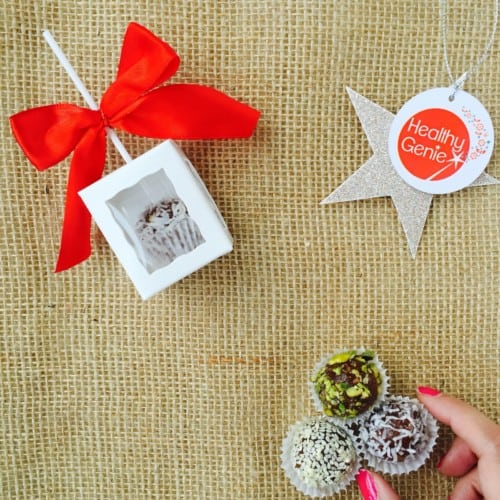 What is your secret ingredient?
Dates that come from the Middle East and Gulf region, which are the best in the market.
 The best recipes are created when you use less additives and let the ingredient's own flavour take over, and this is exactly what I have been focusing on when creating a product.
What do you love most about what you do?
Being able to provide people with a healthy treat while sharing a piece of my culture with them.
 It's one thing to create a delicious product but the cherry on top is the fact that I know how good it is for your health.
What philosophy has been steering your life lately?
Eat. Pray. Love. 
Eat healthier meals. 
Pray as often as possible. Love more.
What holiday tradition are you looking forward to most this year?
Tea time! 
We always treasured our tea time.
 Back when I was very young, my dad used to take a break from work and come home to have lunch, take a nap and then it was that magical time that we shared with him. Freshly brewed tea with cardamom coupled with dates or tea biscuits. I still have tea time to this day and I will share it with my children and grandchildren.
What makes a memorable meal?
The company you have it with. I believe that your happiness is highly related to the people you surround yourself with.
Check out more from Healthy Genie on Instagram. The Foodie Pages Holiday Pop Up takes place December 10 at 301 Adelaide Street West. For more info, go here.