Here are some of the albums we can't get enough of right now!
Tegan and Sara: Hey, I'm Just Like You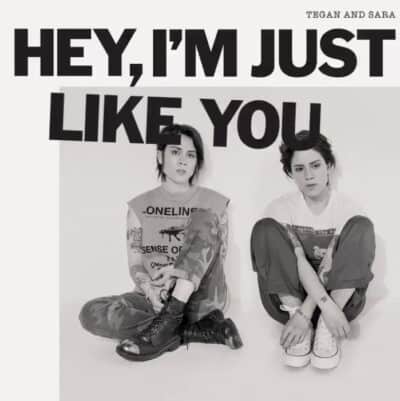 Many of us would cringe at the thought of sharing our teenage writings with the world, but Hey, I'm Just Like You shows that revisiting our angsty pasts isn't always a bad thing. The ninth album from Calgary-born twin sister duo Tegan and Sara contains re-recordings of songs they wrote and taped on cassette between the ages of 15 and 17, only to be forgotten about and unearthed 20 years later while working on their memoir High School. "This is the record we never could have made as teenagers, full of songs we never could have written as adults," the sisters say of their latest effort.
Hey, I'm Just Like You starts off on a vulnerable note with "Hold My Breath Until I Die," a song about heartbreak and regret that hits you right in the feels. Up next is the catchy "Hey, I'm Just Like You," which perfectly encapsulates the feelings of teenage invincibility with lyrics like "We're headstrong tonight (tonight, tonight), racing through the streets 'till we fly" (it's also Tegan and Sara's first song to receive a parental advisory). "I'll Be Back Someday" has a heavier sound reminiscent of Green Day and other '90s bands the sisters were listening to as adolescents, and "All I Have to Give the World Is Me" will ring true for anyone who has ever grappled with their identity and sexuality.
Must-hear track: "Hey, I'm Just Like You"
Angel Olsen: All Mirrors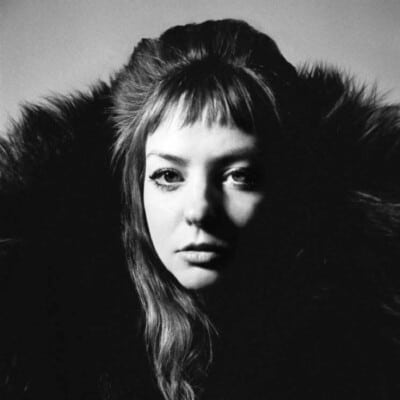 All Mirrors, the fourth album from Asheville, North Carolina-based singer-songwriter Angel Olsen, is a bold, cinematic collection of songs that, in her words, is "about owning up to your darkest side, finding the capacity for new love and trusting change even when you feel like a stranger." Olsen initially planned to put out two versions of the album simultaneously—one solo record and another with a full band, including a 14-piece orchestra—but ultimately decided to separate them and release All Mirrors in "its heaviest form" before sharing the stripped-down tracks.
One listen of opener "Lark" and it's easy to see why Olsen chose to release this version first. The six minute-long track starts off gently, eventually building to a climax of strings, synth, and percussion as Olsen's emotive vocals repeat the phrase "dream on" over and over. "Spring" evokes an old-timey feel as Olsen reflects on how quickly life passes us by ("Days that keep slipping / A life that I'm missing / I wish it were true love / I wish we were kissing"), while the mesmerizing "Tonight" finds her coming to terms with being on her own after a breakup. Olsen's emotional journey comes to an end with "Chance," a poignant song about searching for hope in uncertain times.
Must-hear track: "Lark"
Danny Brown: uknowhatimsayin¿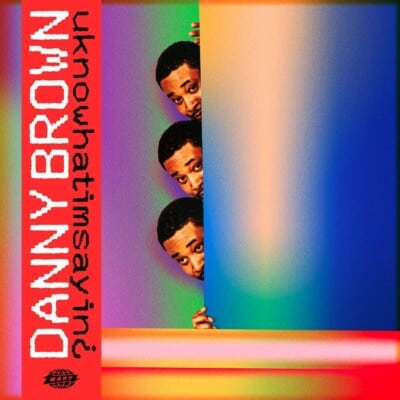 Three years after releasing the acclaimed Atrocity Exhibition, Detroit emcee Danny Brown is back with another ambitious offering of tunes. His latest album was executive produced by Q-Tip of the legendary A Tribe Called Quest and features guest appearances by Run the Jewels, Obongjayar, Jpegmafia, and Blood Orange. It's also showcases a more introspective side of Brown, which the 38-year-old told Dazed is a reflection of him growing older: "I am an OG now. People call me Uncle Danny, so whenever I speak to someone new, I try to leave them with some kind of jewel of advice. I want to lead by example."
Like Brown's past albums, uknowhatimsayin¿ contains plenty of humour and witty one-liners. This, paired with Q-Tip's stellar production, makes for a memorable listen—particularly on lead single "Dirty Laundry," a song about Brown's sexual escapades that samples "Aurora Spinray" by the '70s Canadian progressive music group Syrinx. "Shine" is another standout, as is "Best Life," a soulful jam that sees Brown reflect on his upbringing and how he managed to turn things around for the better, rapping, "'Cause ain't no next life, so now I'm tryna live my best life." With uknowhatimsayin¿, Brown reaffirms himself as one of the most interesting and multi-dimensional artists in hip-hop today.
Must-hear track: "Shine" featuring Blood Orange