December 10th is fast approaching, and you know what that means: It's time for the Foodie Pages Holiday Pop Up. Shedoesthecity is proud to return as a media sponsor, not only because we LOVE connecting with small batch food makers, but also because this holiday market is the perfect place to scoop up yummy stocking stuffers, or treats to dish out at family get-togethers and holiday parties. (We like to eat it all too.)
If you've been following along with us in the last week or so, you've likely read our exposés on some of the incredible vendors at Foodie Pages. For this installment, we spoke with Steph and Bruce, creators of Roselle Desserts, a culinary establishment that specializes in delicious and beautifully curated desserts.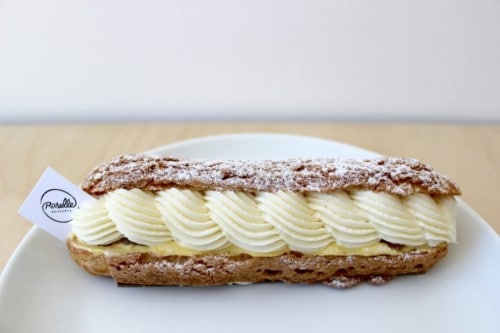 Tell us how your company was born.
Roselle Desserts was opened in February 2015 but the idea was born much earlier. My partner Bruce and I spent several years living and working abroad in Michelin-starred establishments in Europe and Asia. Our dream was always to return home to Toronto and share what we learned on our travels with the people in our lovely city.
We wanted to create a space where our friends and family could come and enjoy delicious desserts in a relaxed and friendly setting. Our goal was to create a place where we would want to hang out on our day off. We've always been true to that, and at Roselle, we create desserts that we enjoy eating.
What do you love most about food?
The power it has to bring people together. Food is one of those beautiful things in life, much like music and art and travel, that is best when shared with others.
What holiday offering do you want to share with our readers?
Our caramels are delicious. We make them ourselves using a recipe and technique that we perfected while working in France. We source a special butter from Stirling, Ontario, that is made in the European style, with a much higher butter fat content. It's rich, soft and chewy and it doesn't stick to your teeth. We make and wrap over 20,000 pieces a year by hand.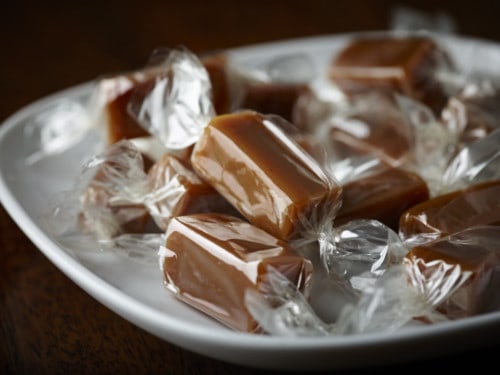 What is your cooking secret?
Great ingredients, a bit of skill and a lot of love.
What do you love most about what you do?
Being able to share it with others.
What philosophy has been steering your life lately?
Dessert makes you happy!
What holiday tradition are you looking forward to most this year?
Every year since we met in Paris, Bruce and I surprise each other with special chocolates and eat them on Christmas Day. Our first year together, we had chocolates from Jacques Genin. Since then, we've had chocolates from Joël Robuchon, SOMA, and David Chow. This year, we are thinking of having the wonderful chocolates made by Kyle and Katie at Soul Chocolate.
What makes a memorable meal?
For us, a memorable meal is a simple meal cooked with love, shared with friends and family, and finished with a lovely dessert by us!
Check out more from Roselle Desserts on Instagram. The Foodie Pages Holiday Pop Up takes place December 10 at 301 Adelaide Street West. For more info, go here.