Toronto Fringe is finally here! While you're checking out ALL the things, don't forget to stop in to POSTSCRIPT, the pop-up patio at the hockey rink (275 Bathurst at Dundas) and KidsFest, located at the George Ignatieff Theatre (15 Devonshire Place). You can plot your course of action with Fringe's easy-to-use guide, but if it's too hot to think, here are our best bids: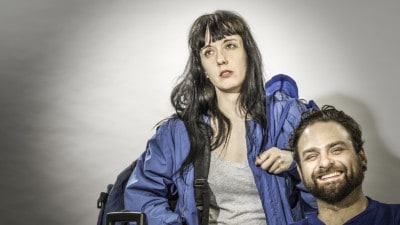 Jess Beaulieu & Luis Fernandes are co-writers and co-stars in Emotional Labour, which hones in on the struggles of a couple and the different experiences they have interacting with the opposite gender. The show aims to open a broader conversation about how exhausting it is to take on the emotions of another, and why it's important for us to take responsibility for contending with our own issues. If you've fallen into the trap of doing all the emotional heavy lifting, this one's for you. July 3-14. Grab tickets.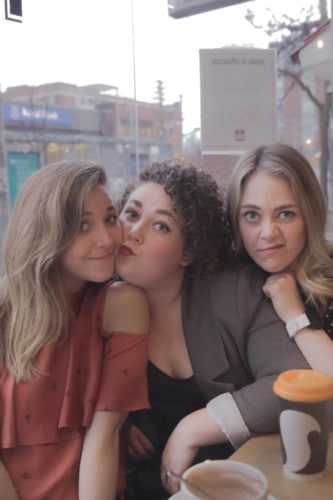 Herbeaver is a HILARIOUS all-female sketch-comedy troupe composed of Heather Gallant, Mallory Morgan, and Katie Preston. Ranging from total absurdity to calculated social commentary, they poke fun at our world using musical comedy, satire, and hijinks, all with a fast-paced, feminist bent. To get a taste of what's in store, read our chat with them here. July 4-13. Grab tickets.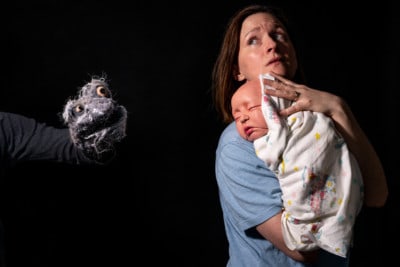 The weirdness and wonder of new motherhood is on full display in Night Feed: A Puppet Play About Motherhood. In Sarah Joy Bennett's original play, the inanimate objects of early parenthood (a breast pump, parenting books, dust bunnies) spring to life and start talking to a (seriously sleep-deprived) new mom. Created in collaboration with innovative puppet designer and director Shawna Reiter, as well as guest puppet director Mike Peterson (The Jim Henson Company), Night Feed is a post-natal fever dream brought to life. July 5-14. Grab tickets.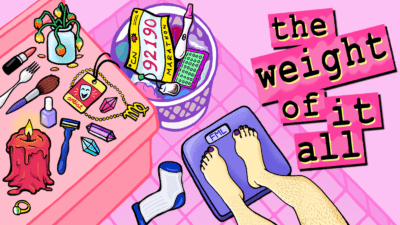 Gillian Bartolucci's intimate and autobiographical play takes you inside her head as she views what's happening with her body. After discovering a large fibroid in her uterus, she must contend with pain, frequent urination and fertility issues. It also forces her to unpack years of disordered eating and body image issues. Finally, it is an important reminder that the scale on the bathroom floor is no measure of the people we are. July 4-13. Grab tickets.
Who hasn't had a run-in with a fuckboy or two (or seven) in their life? In this hilarious one-act musical, four women will demonstrate the skills needed to take down these pestering, pathetic and persistent predators in today's dating scene. "It's honest, it's relatable, it's funny, and anybody who has ever tried to date anyone will enjoy it!" says creator Savannah Cassidy Pedersen. "It's a story of friendship, sisterhood, and occasionally taking down a few fuckboys. What could be so bad about that?" July 3-13. Grab tickets.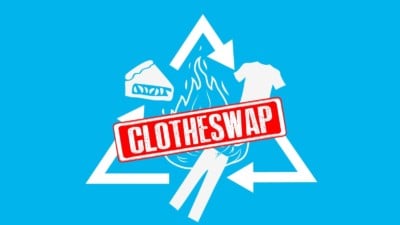 Amanda Barker and Dale Boyer are the creators of Clotheswap, an inclusive, hilarious, and body-positive theatre experience that takes place (fittingly) in the Canadian Textile Museum. The show explores women's stories through the clothes in our closets: the trends that have enslaved us, the weird accoutrements to our changing bodies, the price of fast fashion, and the connections we make with each other. In addition to being a performance, Clotheswap is also an actual clothes swap where you can bring in your clothes to swap or donate to Sistering and Dress For Success. July 3-13. Grab tickets.