If you look at any magazine/blog/Instagram account, you will notice that brows are the face's current hot commodity.
With NYE just around the corner, consider treating yo' self to some eyebrow therapy and look gorgeous for your night out partying or your night in with that special someone (or in my case, with my pup Bosco. Never underestimate a dog's appreciation for a little light grooming).
In an attempt to 'frame my face' via mystifying brows, I ventured to Ritual Spa on 789 King Street West, for their new service, browWOW.  This service can include any or all of the following:
Consultation and brow analysis
Cleansing and exfoliation of the brow area
Threading
Waxing
Tweezing
Trimming
Tinting (with vegetable-based dye)
All of this is followed by shading and highlighting of the brows, to achieve the ultimate WOW.
The #browWOW package takes approximately 30 minutes and costs $30.
For an additional $15,  you can add-on The Microcurrent lift. Sounds intimidating but it's basically a quick and painless Pilates for the brows. I highly recommend this additional 'WOWness', as it literally takes the entire look to another level. And only takes 10 minutes!  Don't believe me? Check out my 'scary before' and 'sexy after' pictures (please don't judge me on my Selfie skills – they are not quite at the Kim K. level, just yet).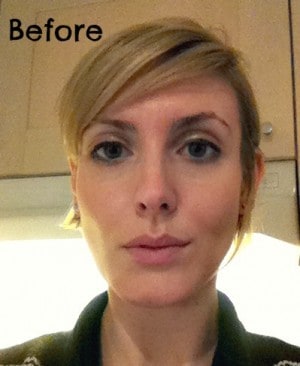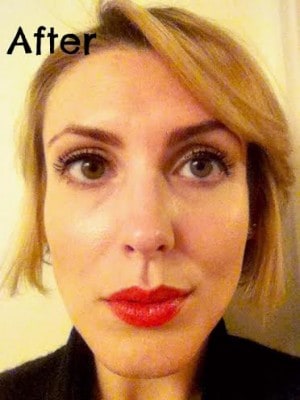 The ladies at Ritual Spa have never met a unibrow or stray hair they can't tackle. In the end, my unmanageable brows were evened out (finally!), shaped to perfection and fully lifted. I walked out of the spa feeling like I could go head-to-head with Brooklyn Decker; from an eyebrow point of view.