Maylee Todd's latest album, Maloo, is a thought-provoking exploration of science fiction, artificial intelligence, mental health, and the impacts of social media on one's self-worth.
Maloo follows a fictional avatar of the same name on her journey through the metaverse. Even with strong sci-fi themes, the 11-track electro-pop album is grounded by Maylee's experiences with mental health and identity.
The songs "Show Me" and "Dream With You" touch on emotional vulnerability and unhealthy thought patterns, while "No Classification" is a track based on Maylee questioning her gender identity. "As an artist that runs the fluid line of both male and female constructs I always struggled with the ideas of what's expected from me as a female and what I wanted to participate in as a human," Maylee shared.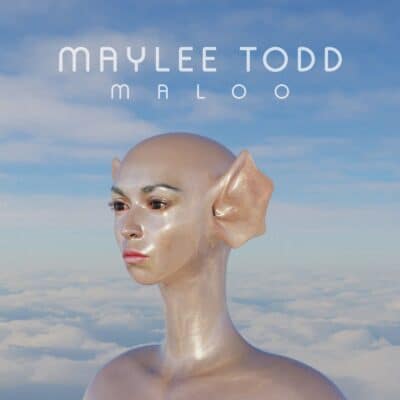 Maylee previously explored themes of mental health and wellness in her 2017 album Acts of Love, and on her touring show Virtual Womb, where she invited audiences to share how they approach self-care.
This experimental album pushes the bounds of creativity and how it intersects with new mediums and opportunities of the digital world. Maylee's animated music video for "Show Me" features the avatar Maloo, while the video for "Infinite Program" is a 360-degree exploration of her surrounding digital world. They are both delightfully trippy pieces of art to get lost in.
The mesmerizing videos are extensions of her conceptual songs, and are all created by Maylee herself. "I want to reimagine a new way of sharing concepts, art, and how we choose to add value to our identities. This project symbolizes challenges with mental health, identity, how I cope, and the change I would like to see in society through this fictional story of Maloo."
If you're looking for an out-of-the-box listen, Maloo might be the album for you.