For 27 years, Toronto's Rendezvous With Madness has been an enthralling cultural festival as well as a leader in mental health advocacy. The diverse, hard-hitting programming continues to inspire thought-provoking (and necessary) conversations while fighting stigma. It also happens to be the first and largest mental health festival in the world, which is definitely a Toronto story to be proud of.
The lineup is phenomenal; it includes provocative films, art and performances that explore complex themes of mental health and addiction. And this year, they are calling on the audience to share their own personal stories of resilience and #GetMad, taking up the fight against stigma, discrimination and injustice.
With 14 feature films and short programs from around the globe, four live performance pieces, a visual arts exhibition, AND the addition of a new event, Laughter vs. The Universe—a one night only comedy showcase—there's a lot to check out! Here's what's at the top of our to do/see/experience list:
CONVICTION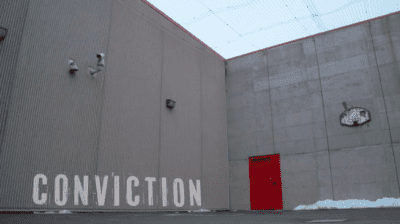 This NFB film spotlights the growing population of Canadian women in prison.
With governments pouring resources into prisons over communities, women have become the highest-growing prison population in the world. In Conviction, a team of documentary filmmakers gain access to a female correctional facility in Nova Scotia to tackle the crisis from within.
Thursday, October 10, 6:30 p.m. (Pre-film reception starts at 5 p.m.)
Hot Docs Ted Rogers Cinema
506 Bloor Street West
Making Mad: How Expressions of Vulnerability Connect Us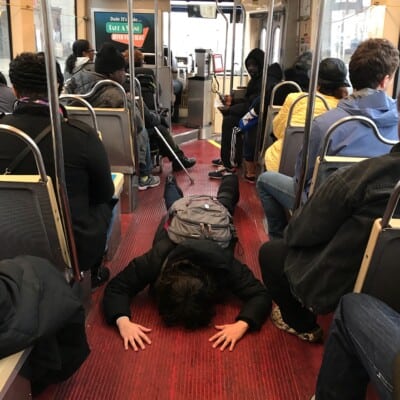 Through humour and pathos, the artists in Making Mad explore the ways in which depictions of vulnerability in their work resonate on a human scale. Deep-diving into personal touchstones that go beyond the individual, you'll be able to see parts of yourself—a vulnerable, fallible human being—in this multidisciplinary group art show.
Exhibit runs October 11-20 (FREE)
Opening Reception: Thursday, October 10, 7-11 p.m.
Toronto Media Arts Centre
32 Lisgar
In This House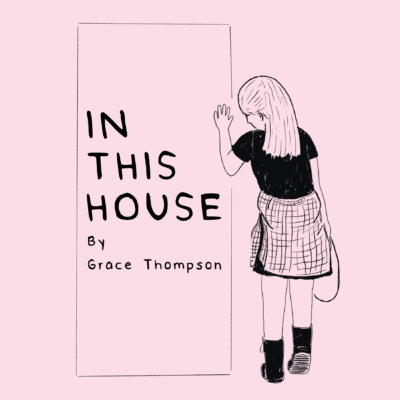 A play about four young adults living together in Toronto.
Charlie is looking for happy, Remi is a struggling musician and bartender who has clinical depression, Jinx is a burlesque performer and PHD candidate who works at The Orange Balloon, and Minka? No one knows what Minka does. In This House is a look into the epidemic of loneliness and depression among the Millennial generation and the daily struggle to make something of yourself in this city.
Showing five times between Friday, October 11 to Sunday, October 20
Workman Arts Theatre
651 Dufferin Street
Bedlam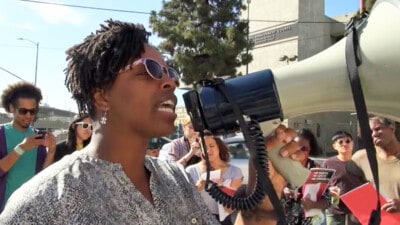 A documentary that explores the health crisis created by deinstitutionalization.
Created over the course of five years, Bedlam takes us inside Los Angeles County's overwhelmed and vastly under-resourced psychiatric ER; a nearby jail warehousing thousands of patients; and people suffering from severe mental health issues in their homes and homeless encampments, where silence and shame often worsen the suffering.
Wednesday, October 16, 7 p.m.
AGO
317 Dundas Street West
Laughter vs. The Universe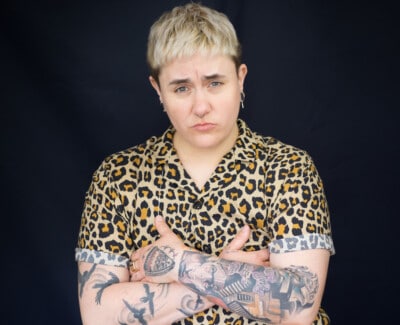 A one-night-only comedy showcase designed to remind us that sometimes laughter is the best medicine.
Featuring a star-studded lineup including guest appearances from Christophe Davidson, Tamara Shevon and a special headline performance by Shedoesthecity fave Chanty Marostica.
Sunday, October 19, 7 p.m.
Comedy Bar
945 Bloor Street West
Irene's Ghost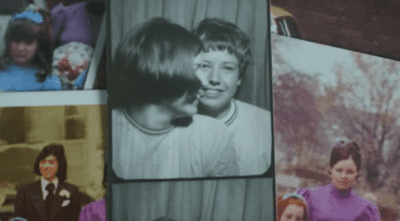 A stunning documentary that follows a son's search to find out about the mother he never knew. Shedoesthecity is proud to be a media partner for this closing-night film that explores motherhood, the mother/son relationship, postpartum depression, grief, and much more.
Saturday, October 19, 8:30 p.m.
Workman Arts Theatre
651 Dufferin Street
---
Daring programming and a mission to fight stigma: we're big fans of this innovative arts festival, which has been breaking boundaries for over twenty-five years. Check out the programming and full schedule for Rendezvous With Madness here.