Toronto designer Hilary MacMillan creates wearable designs for the urban modern woman, focusing on well-designed pieces made of luxurious fabrics: wools, silks, leather, furs, and cottons. We chat with Hilary about her loves, Canadian style, and why she got into fashion in the first place. Her show hits the runway at World MasterCard Fashion Week tonight.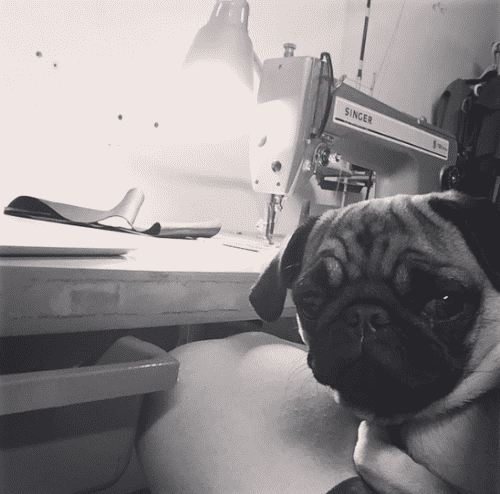 SDTC: What's on your love list? 
– My Family & Friends
– My dog​​ Milly
– ​"​Stay Put​"​ by Benefit
– Pickles
– An easy black slip on dress
– Data on my cellphone
What music do you play when you're working? 
I put on ​S​ongza. It​'​s my absolute favourite because they make it so easy with their categories – I pick the way I'm feeling that day​:​ "Work Party​"​, ​"​Clearing out your inbox​"​, etc.

Tell us about a beloved treasure in your home?
I tend to keep everything​; I have a hard time letting anything go​,​ but my scrapbook from high​ ​school is probably something I would never part with.
You can have a secret vacation home anywhere in the world: Where is it and what does it look like?
I went on a family vacation to the ​C​ayman ​I​slands a couple ​of ​years ago and fell in love with ​a small beach side community, Rum Point​. It's on the North Side of the Grand Cayman. I would love to have a vacation home there​;​ secluded, on the beach and just relax all day.
What film do you often find yourself recommending?
The Usual Suspects, I recommend that to everyone. If you haven't seen it and are reading this​ -​ go watch it now​!​
What food makes you happy?
I'm a vegetarian and I love a salad bar – you just can​​ recreate all the options they have at home. That​,​ and Mac & Cheese, and not even the fancy kind. Kraft Dinner makes me very happy. I don't think anything can top it.
What we find a lot of in your closet?
My closet is organized into two different categories: everyday and dressy. My everyday has a lot of over​-​sized sweaters, jersey dresses, boyfriend jeans, and t​-​shirts. My dressy side is filled with tailored blazers, structured dresses, silk blouses, and wide leg pants.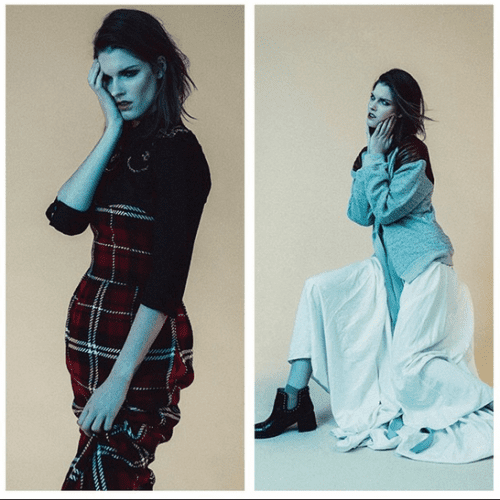 What first turned you on to fashion?
​What first attracted me was how people fell in love with certain pieces they saw. I love seeing how women put together outfits and how they interpret different trends – the way you dress really is a type of self expression. When people see things I create and then take them and put their own personal spin on it, it really is the most rewarding part of my job.
What adjectives would you use to describe your AW15 collection?
Dark, Moody, Feminine.
How would you describe Canadian style?
Eclectic. There are definitely key things most people wear in Canada, like fur trim hoods during winter. But for the most part, people tend to dress all along the scale. Right now, a lot of Canadians are really enamo​u​red with street style: funky sweaters with interesting prints, t​-​shirts with slogans on them, slouchy pants. On the flip side, a lot of Canadians are into a more refined look: culottes, tailored blazers, leather pants, and column dressing with prints.
Current life motto?
"And those who danced were thought to be quite insane by those who couldn't hear the music."