Leading up to the next edition of the Gladstone Flea on August 3rd, we'll be profiling some of the local vendors whose work will be featured at the market!
Shoshanah Kuper is the designer behind 3rd Floor Studio, which she started in her second year at Ryerson. Thanks to beautiful designs, hard work, and some great local mentors, the line is still going strong years later. Recently, Shoshanah wore her own design to the National Ballet's Mad Hot Gala, and won Fashion Magazine's Best Dressed honour for the evening. Not a bad walking billboard!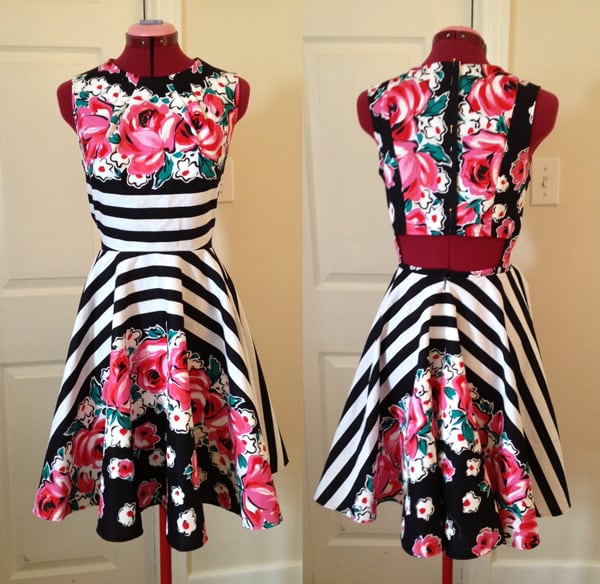 SDTC: How did you get started as a designer?
Shoshanah Kuper: I started designing during high school. My school didn't have a design class but we did have huge, student-run fashion shows, which I was a big part of. I started 3rd Floor Studio during my second year at Ryerson University while I was interning for Sara Duke who runs I Made This For You. She is a fantastic mentor and gets all the credit for getting me to start my own line!
SDTC: What is your favourite piece you've ever designed?
SK: The Orange Naomi Maxi with beaded black fringe at the neckline that I wore to the National Ballet's Mad Hot Gala this June. It ended up winning Fashion Magazine's Best Dressed for the night as well, which made my year! The fabric was amazing because it repels sweat and when you walk it flows behind you and makes you feel like a princess! If I could wear that dress everyday I would, it's every fantasy you've ever had come true!
SDTC: What advice would you give to young designers looking to get started?
SK: Just go for it. Stop telling yourself that "it's too hard" and "I can't do it", because working your ass off, although exhausting, is incredibly rewarding!
SDTC: What's been one of the best reactions you've experienced to your success?
SK: The touching story? There was a teacher at my high school, who my loved my older sister and thought I was an idiot. But after the Globe and Mail article came out covering the National Ballet Gala, he emailed me (via my sister) to tell me how proud he is of me.
The career breaking story? My Elin dress, "the million way dress", had been at Sara Duke's store for about 10 minutes when Janine Cockburn-Haller (one of the owners at Coal Miner's Daughter) came in, tried it on, bought it and said "I want this in my store!" The next week I had stock in Coal Miner's Daughter. That was three years ago now and our stock continues to fly off their racks!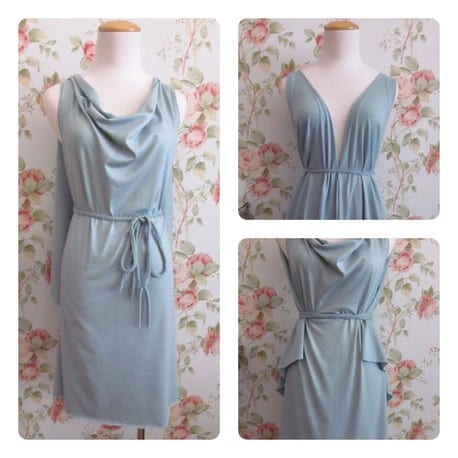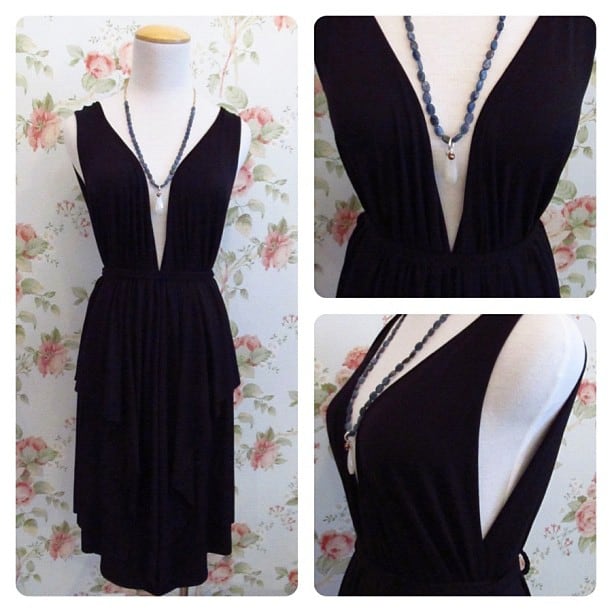 SDTC: Why should people go to the Flea?
SK: Go to the Flea for great deals, exclusive pieces, custom consultations and to stumble upon designers and brands that you won't find at your main stream retailers.
Find 3rd Floor Studio's designs at the Gladstone Flea on Saturday, August 3rd from 10 am 'til 4 pm at 1214 Queen St. W. For a list of 3rd Floor Studio retailers, visit Shoshanah's website.