Here's a recipe for a raucous good time: cannoli, beer, dick jokes and vibrators. Our Sex & Comedy Female Stand-Up (show co-presented with We-Vibe) was sidesplitting…and so completely LOL dirty.
Before introducing our host, comedian Jess Beaulieu, we passed out filthy mad libs and asked audience members to get friendly with their neighbours by choosing naughty adjectives and adverbs to kick things up a notch. We then moved on to strange sex trivia ("What other animal species loves oral sex?") and asked audience members to shout out their guesses. Those quick enough to answer correctly left with a We-Vibe vibrator. We had all the models on offer.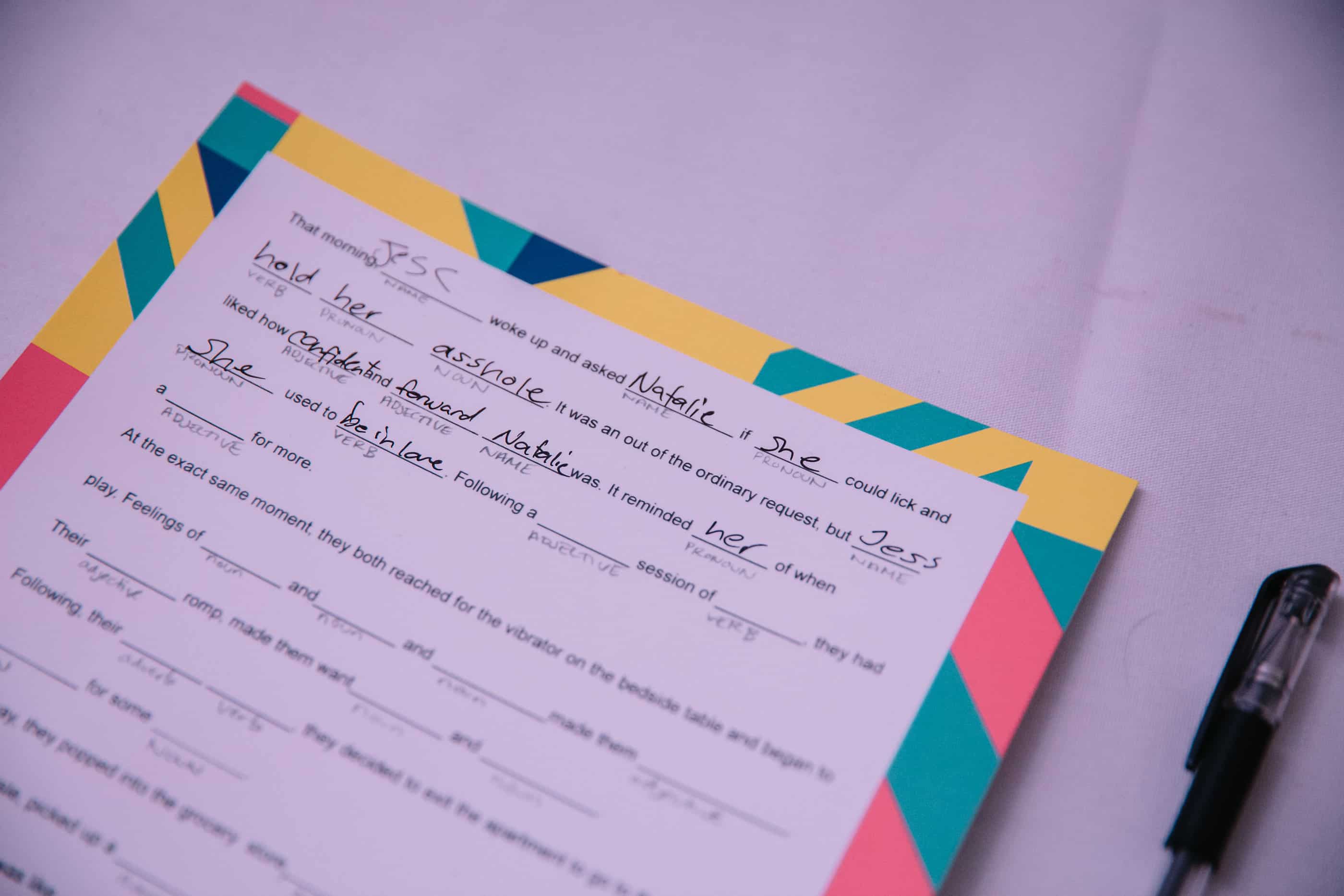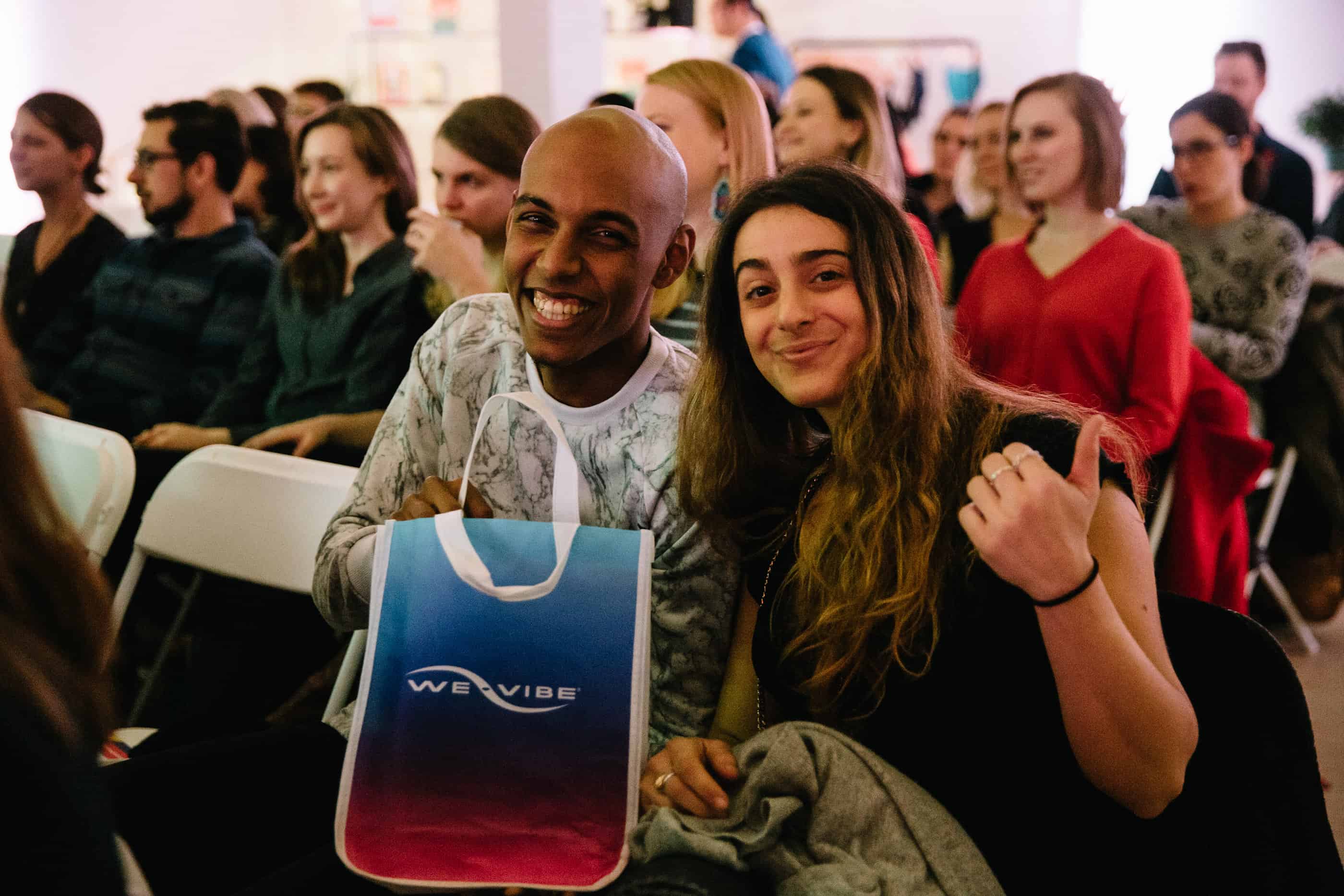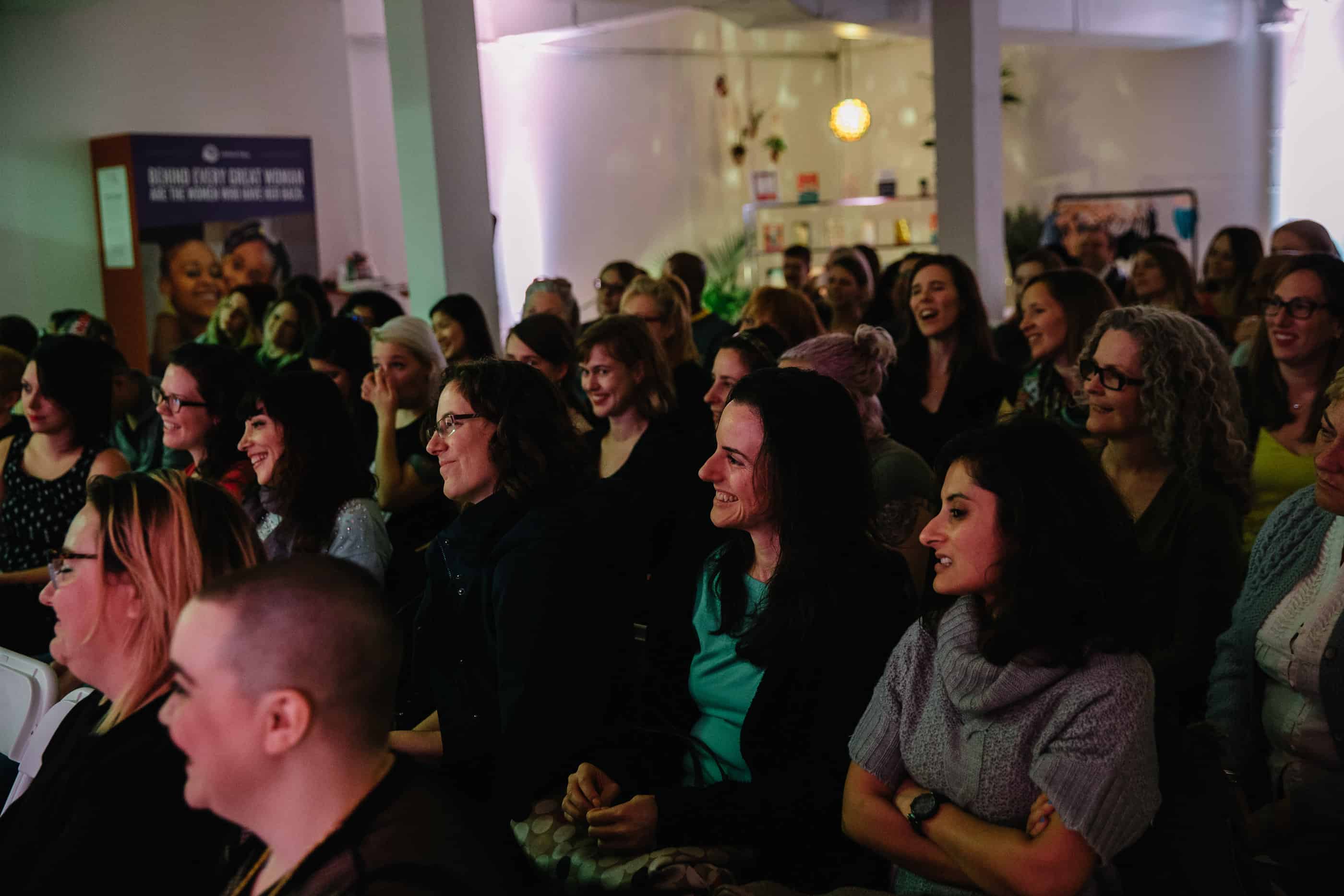 Following the warm-up games, Jess Beaulieu took the mic and talked about shark assholes, threesomes and orgasms before introducing a killer line-up of some of Toronto's top comics.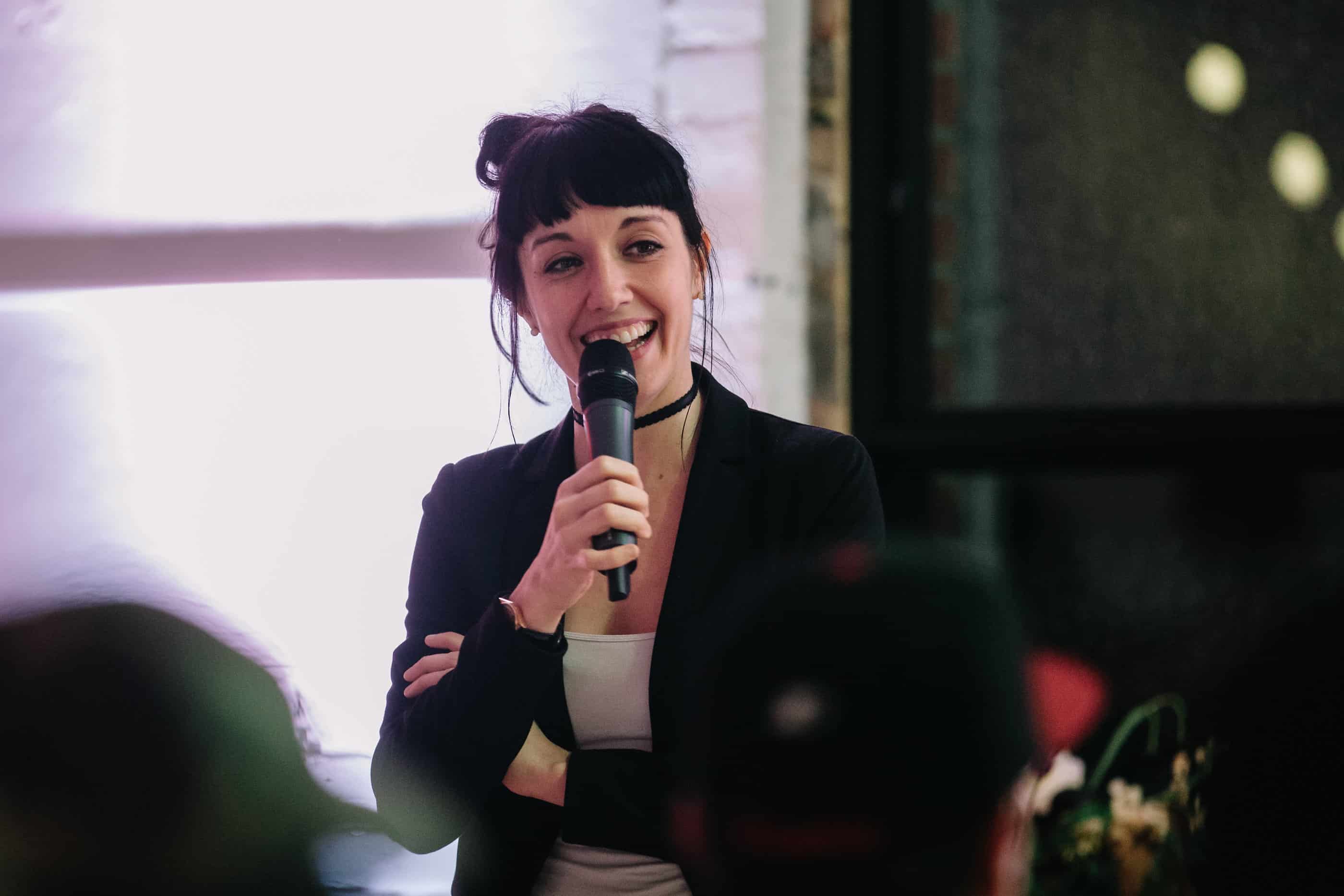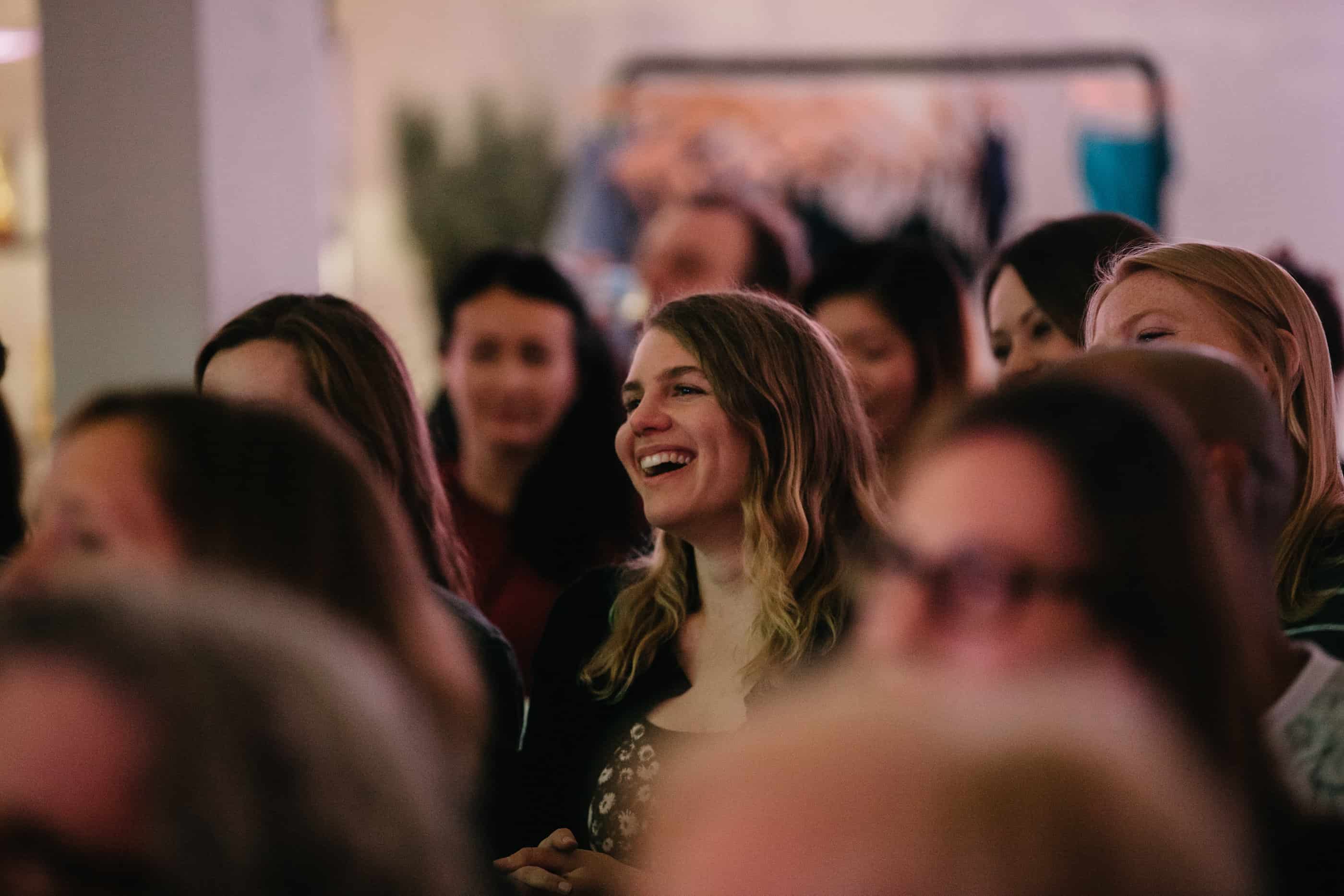 Courtney Gilmour launched right into things, talking about how being a woman with missing limbs, she is a living fetish. We also got to hear intimate details of the night she hooked up with a fellow amputee, who had a hook.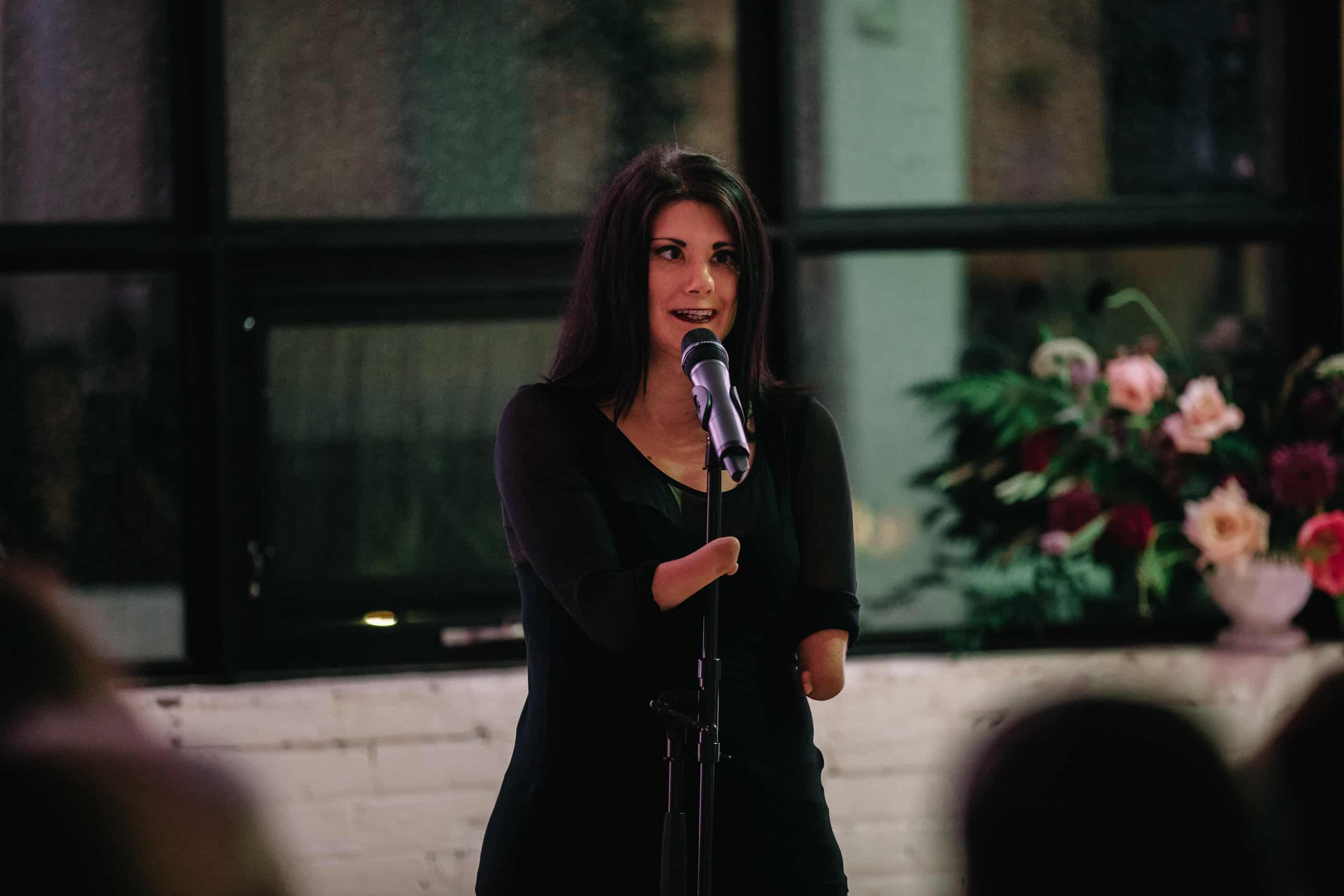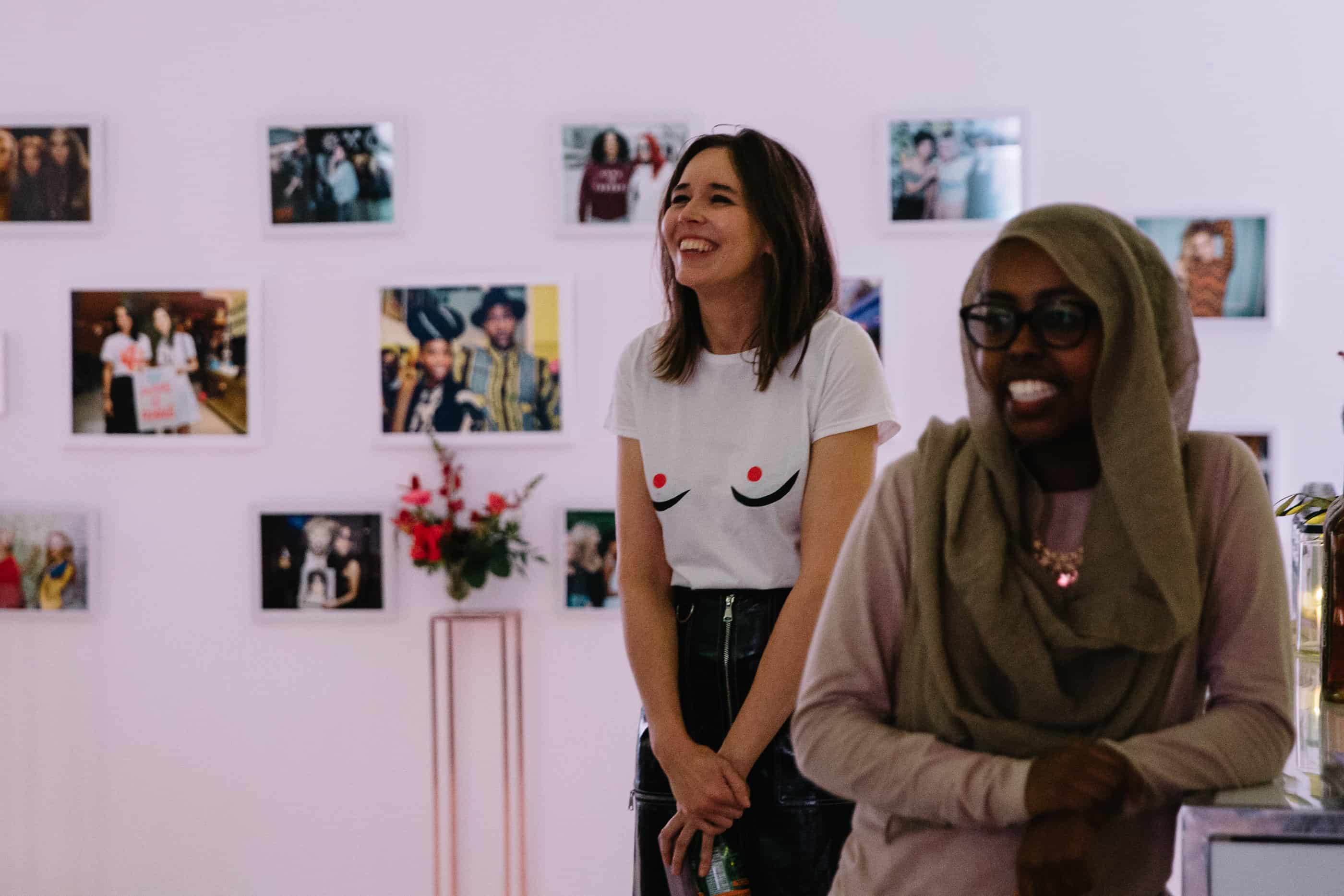 We howled and laughed until we felt pain in our jaws and our guts. Following Courtney, Carol Zoccoli took the mic and described in detail how women in Brazil handle breakups differently than women in North America. Less brunching, more bodily fluids – we'll leave it at that.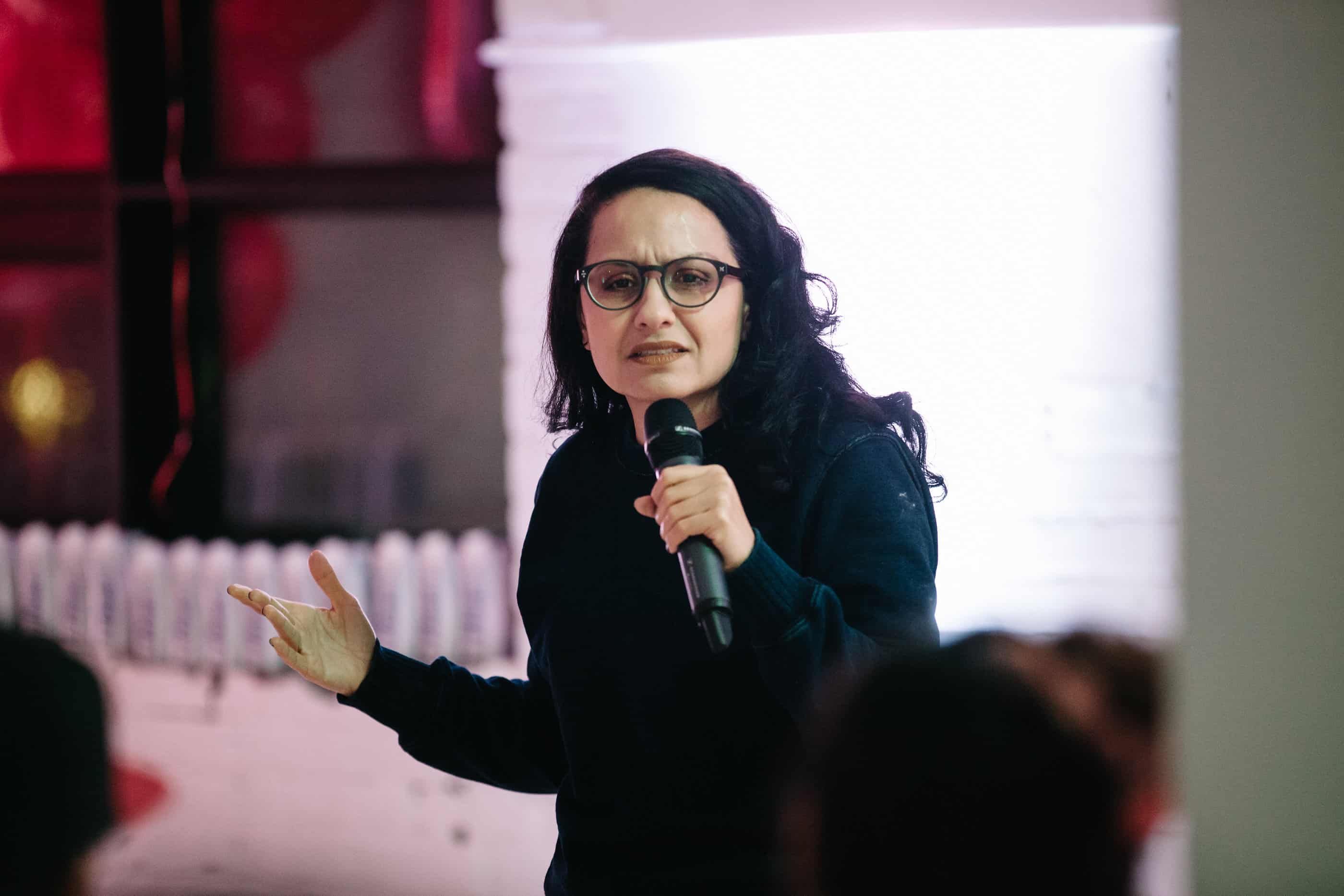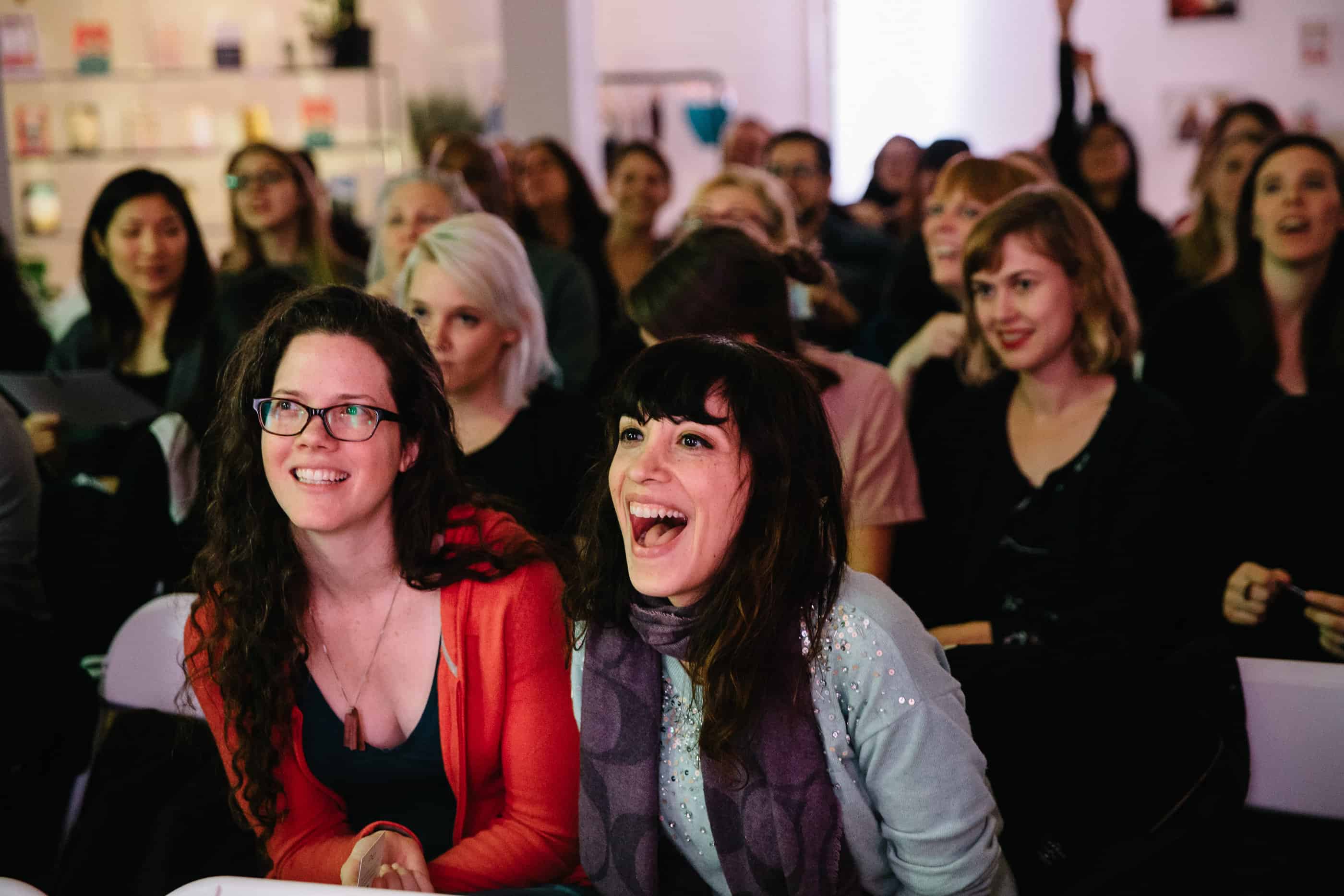 Natalie Norman spoke candidly about IKEA beds, cunnilingus, Loblaws cake and jackhammer dicks. Sorry, but we can't give it away. Go see her weekly show at The Comedy Club.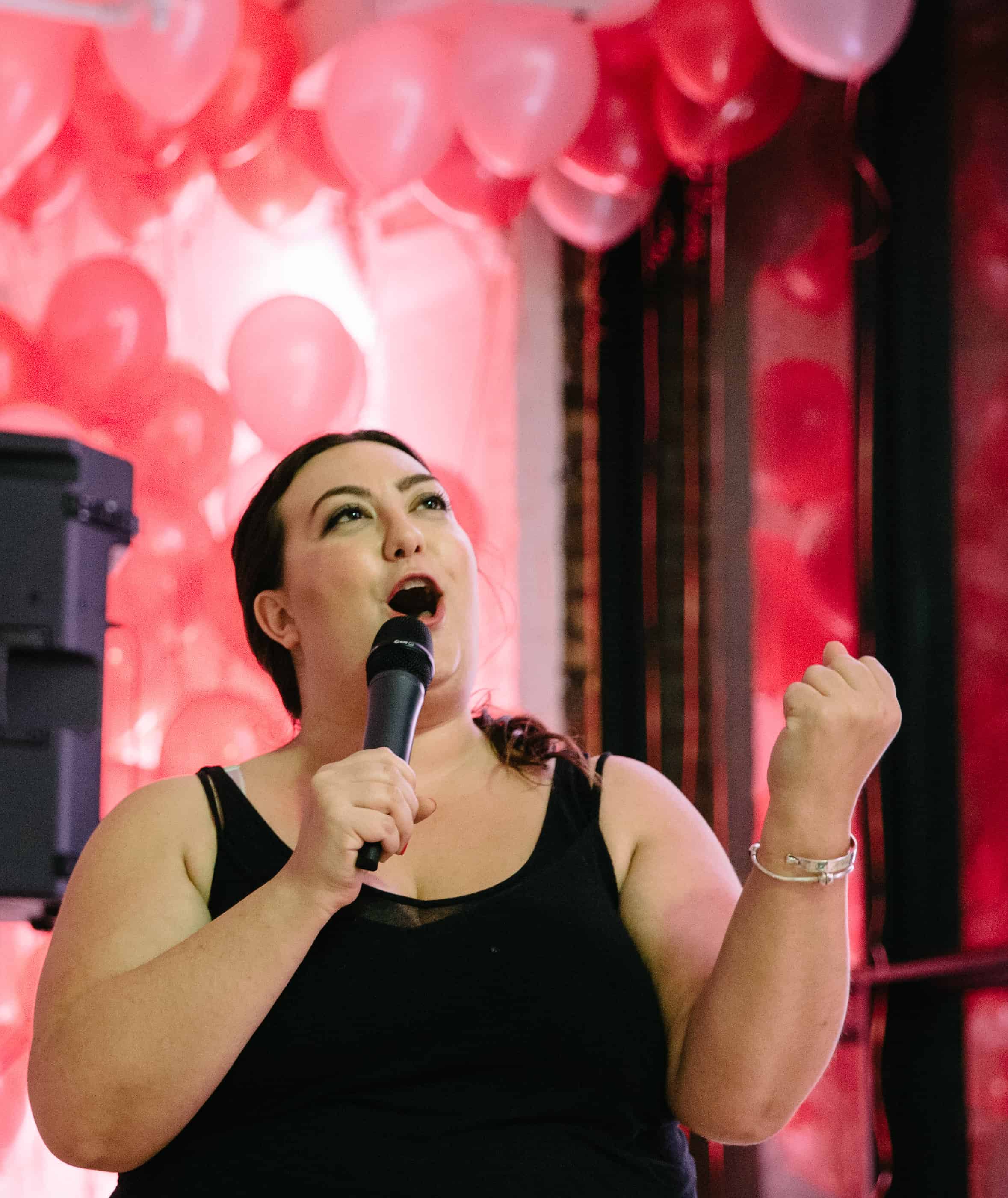 Knowing the desire, we paused the show to do a few more We-Vibe giveaways: What's the average size of an erect penis? What percentage of women prefer shoe shopping to sex? IMPORTANT FACTS, PEOPLE.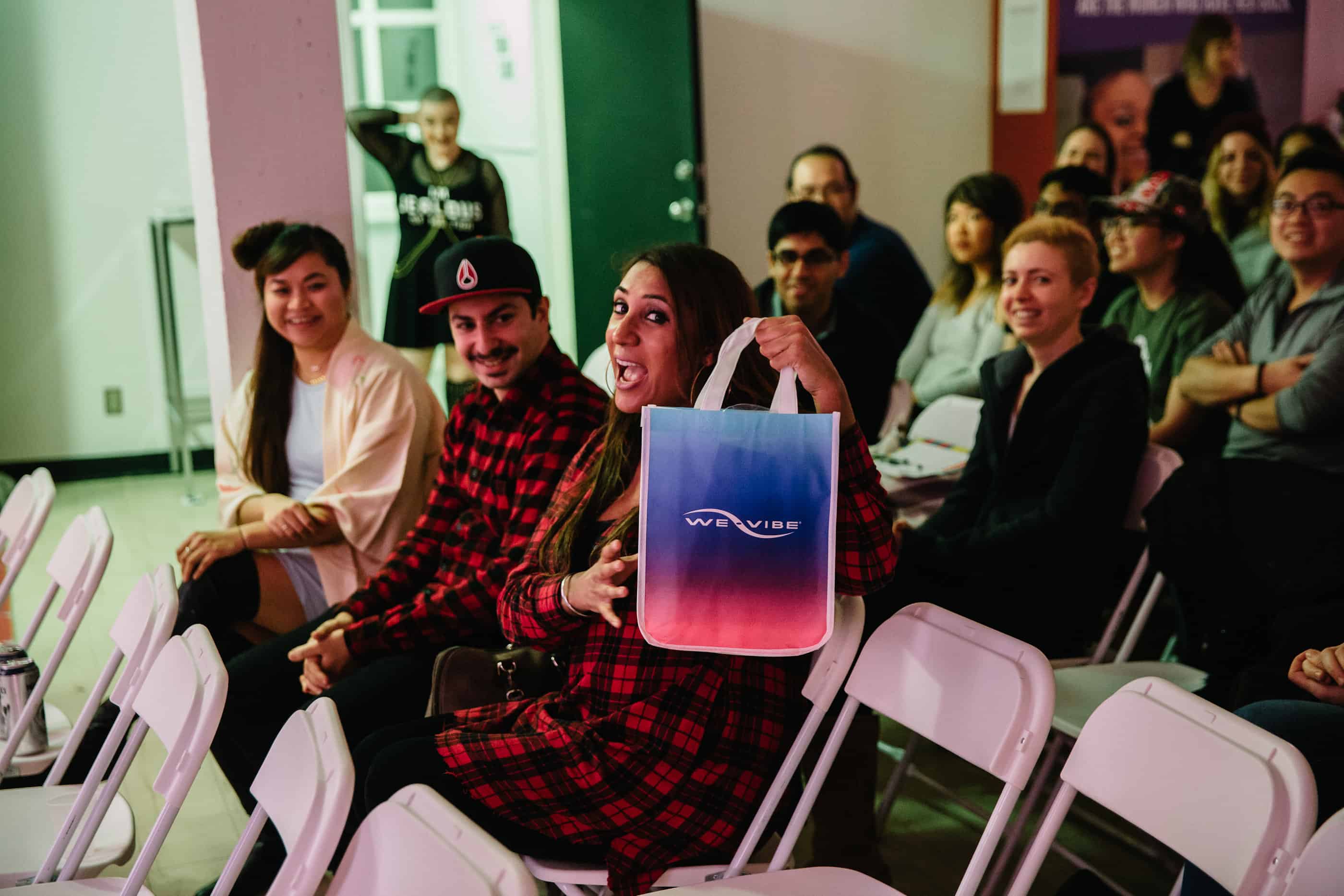 For the grand finale, Hoodo Hersi bowled us over with anecdotes from high school, boisterous rapping and race-related humour. Have you seen her in TVO's recent doc, Stand Up Toronto? Well if you missed it, it will be airing on CBC soon.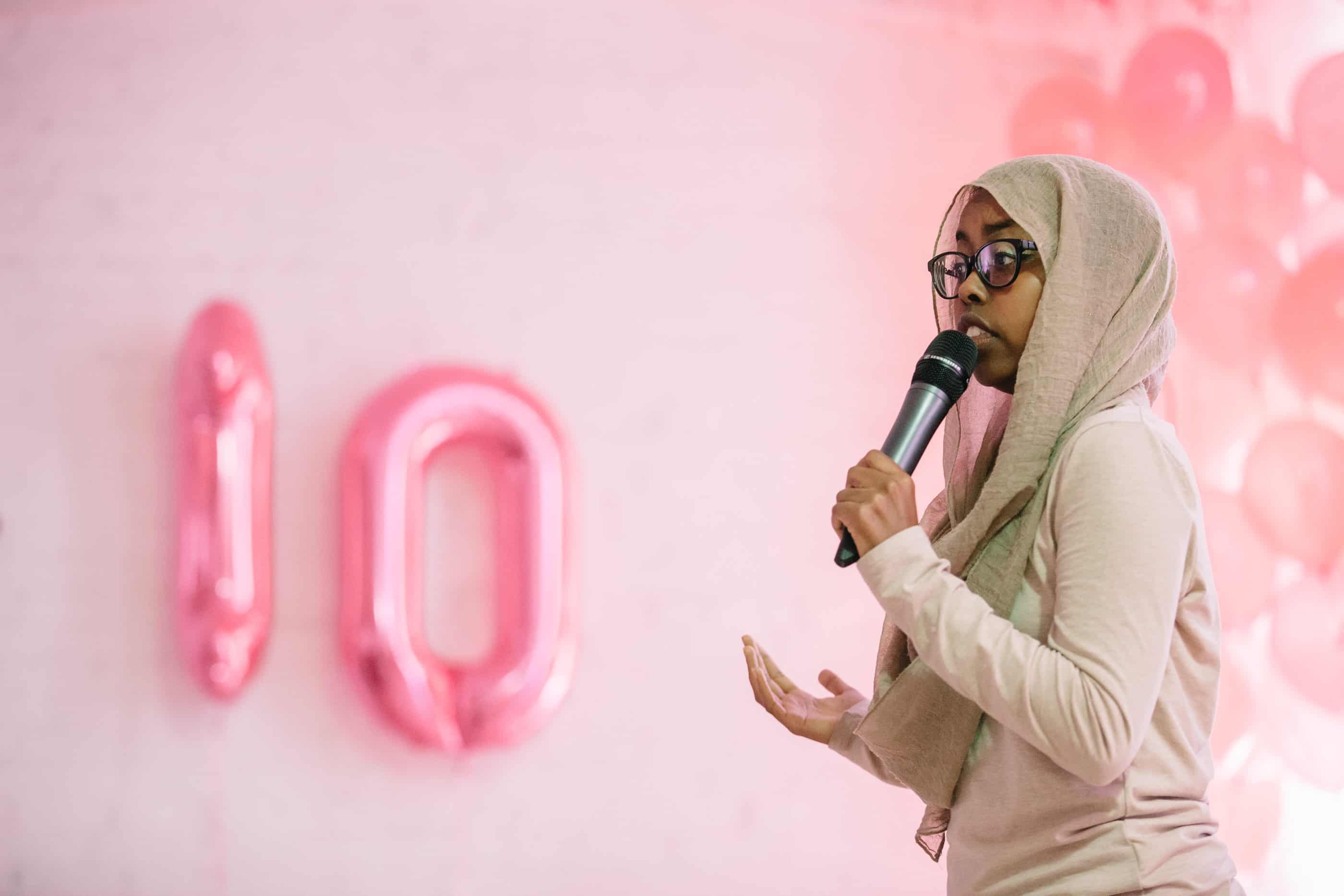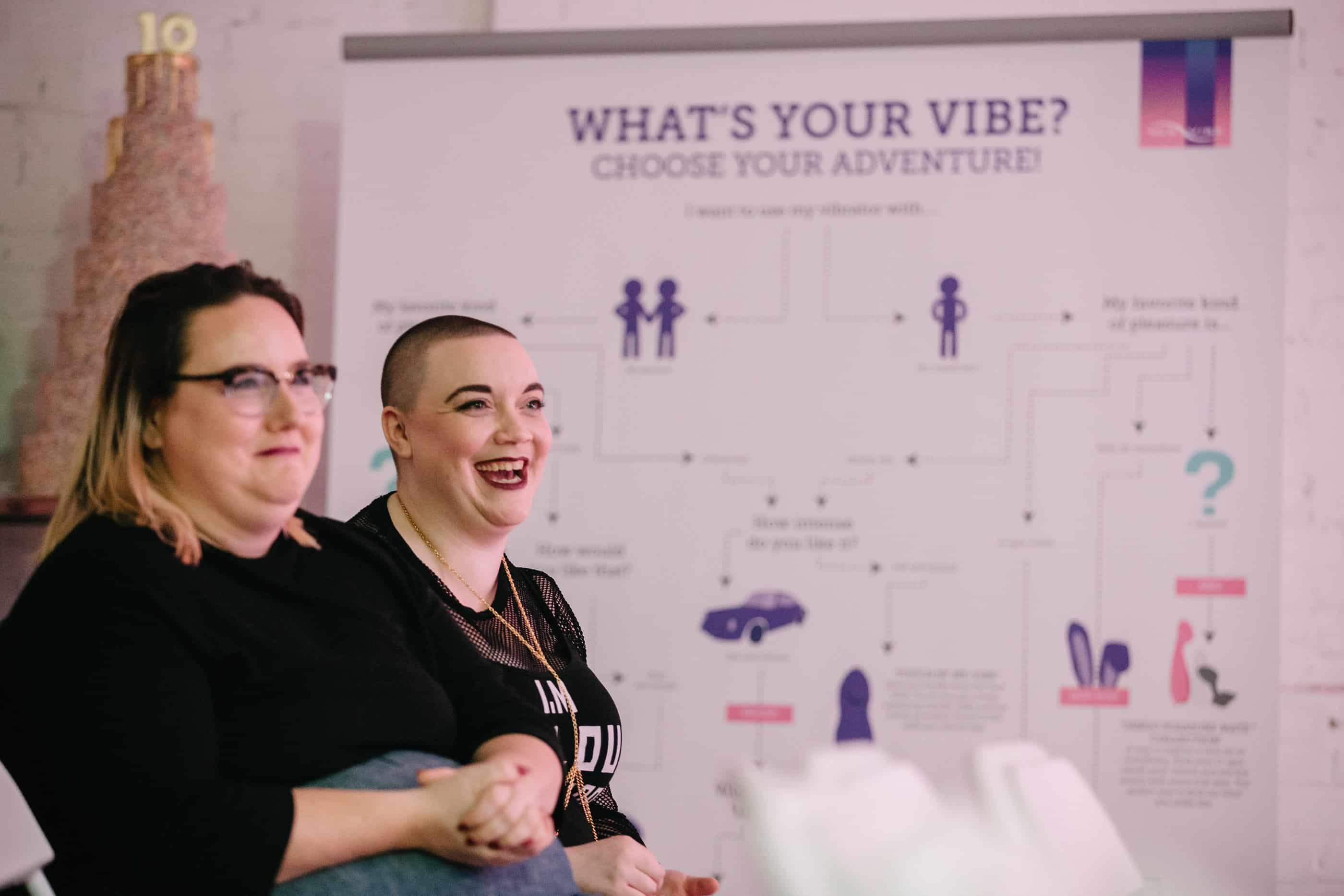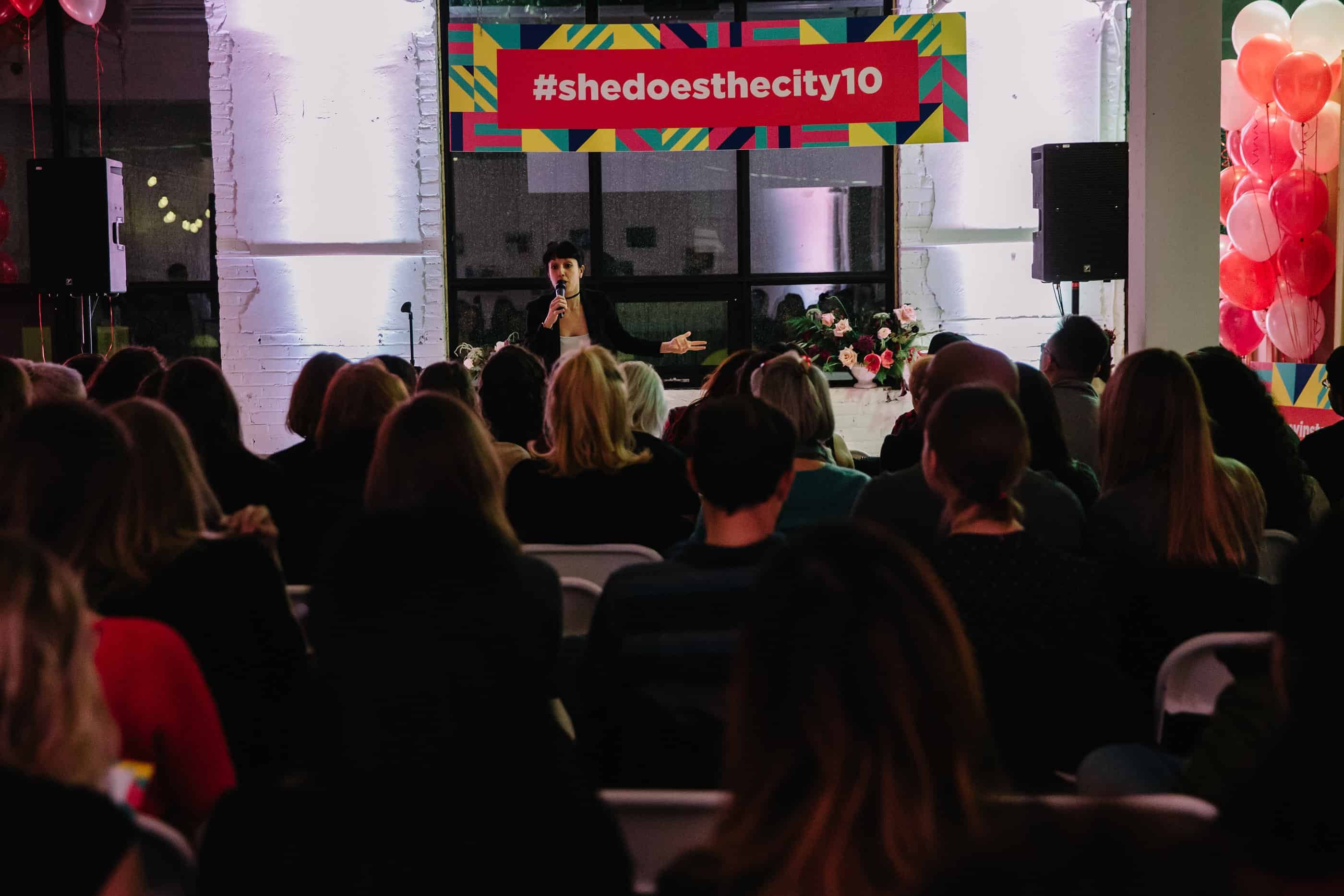 We ate more cannoli (thank you, Holy Cannoli!), guzzled more beer (thank you, Northern Maverick!) and went home. Some of us may or may not have ended the night testing out our new toys (huzzah), but all of us left with a $20 discount for a new vibrator.
Get it on, gurl. On your own, or with your seasonal sweetie. Happy holidays from all of us at Shedoesthecity and We-Vibe.