Guys, this is real life: we've teamed up with WMCFW's official sponsor, Grey Goose, to put together one INCREDIBLE evening for two at the most sought-after runway shows, complete with cocktails!
That's right, Grey Goose will be on-site allllll week long serving customized cocktails to designers, models and VIP guests (THAT COULD BE YOU!!!).
Our very lucky winner will score 4 tickets to 2 coveted fashion shows (taking place the evening of Thursday, October 22nd) along with drink tickets to the Grey Goose Bar. To enter on Twitter, RT:
"Hey @Shedoesthecity and @GreyGooseCanada, I would be thrilled to win a VIP Grey Goose experience! #WMCFW"
Winner will be notified by 4pm on Tuesday, October 20th.
Must be 19 years of age to enter.
If you don't win, don't fret. You can still make these delish specialty cocktails at home!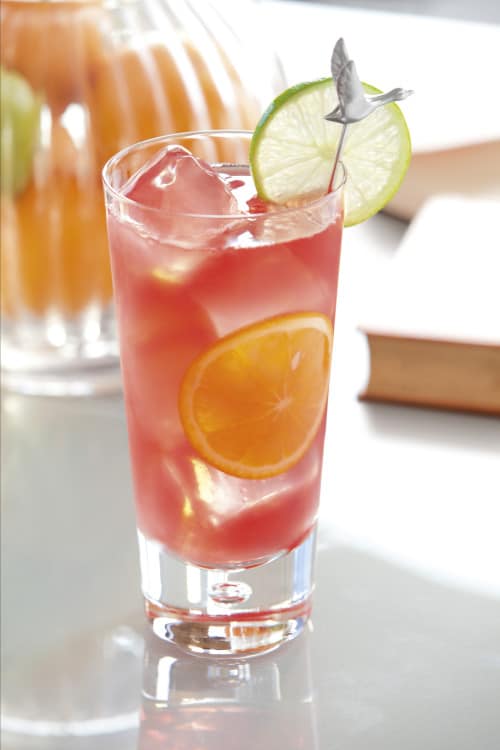 1oz GREY GOOSE® L'Orange
2 1/2oz Cranberry Juice
1⁄2 oz lime juice
Lime wheel
Orange wheel
Club soda
Method: Build ingredients in a highball glass. Add cubed ice and stir. Garnish with a lime and orange wheel. Top with soda.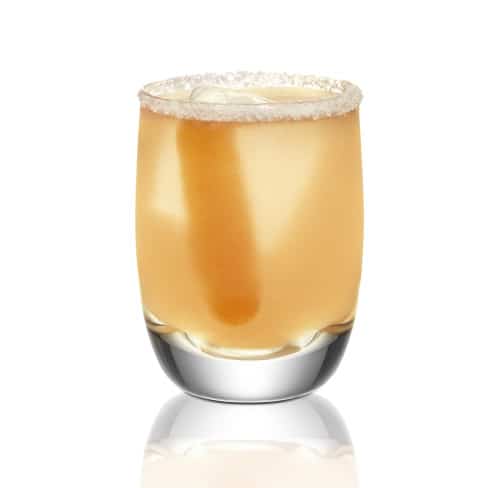 THE REVIVAL
Ingredients:
1oz GREY GOOSE® Original
3oz freshly squeezed pink grapefruit juice
Fresh lime quarter
Fleur de sel
Method: Moisten the outside edge of a rocks glass with lime quarter. Carefully rim the outside edge with fleur de sel. Add ingredients. Add cubed ice and carefully stir.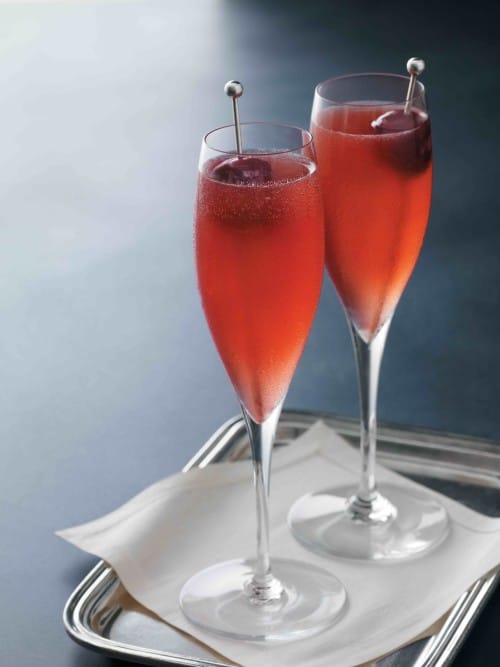 THE BUCHANAN
Ingredients:
1 1/2oz GREY GOOSE® Cherry Noir
1 1⁄2oz pomegranate juice
1⁄2 part fresh lemon juice
1 splash MARTINI Asti
Method: Combine first three ingredients in shaker with ice. Shake vigorously and strain into a flute. Add a splash of MARTINI Asti. Served garnished with lone goose stir stick.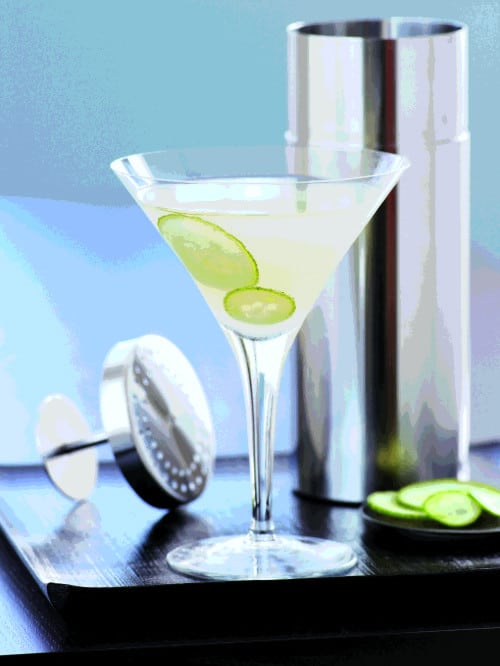 INTO THE BLUE
Ingredients:
1 1⁄2oz GREY GOOSE® Le Citron
3⁄4oz lemon juice
1⁄2oz simple syrup
4 slices cucumber
4 sprigs fresh mint
Method: In a cocktail shaker, combine 3 cucumber slices with mint and muddle well. Add the GREY GOOSE® Le Citron Flavored Vodka, lemon juice and syrup and muddle well. Add ice and shake well until the outside of the shaker is frosted and beaded with sweat. Strain into the martini glass and float a cucumber slice on top.