For decades, Chinatowns across North America have been facing immense pressures from developers who want to tear down heritage buildings and bulldoze cultural institutions in favour of sky-high condo towers. In her powerful and heartfelt documentary Big Fight in Little Chinatown, Montreal filmmaker Karen Cho examines how these pressures play out on the streets of Chinatowns in Montreal, New York, San Francisco, Toronto, and Vancouver.
Cho introduces audiences to shops and restaurants that have been around for nearly a century, passed down from one generation to the next. We get to know the individuals and families behind longstanding landmarks like Wing On Wo & Co, which has been selling Chinese porcelain on New York City's bustling Mott Street since 1925, or Vancouver's Hon Hsing Athletic Club, which has been serving the Chinese-Canadian community since 1939. "You hear in the media all these stories about the dying Chinatown, the death knell of Chinatown, but when you get onto the ground and are with the community, there are also these pockets of resilience and survival," says Cho, from the back of an Uber on her way to DOC NYC, where the film had its world premiere earlier this week.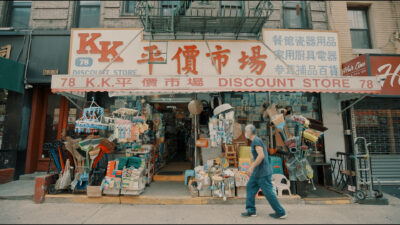 The film demonstrates the strength and power of individuals, determined to save their home, unifying their voices and organizing. Several of the interview subjects in Big Fight In Little Chinatown explain how their efforts are not just about concern for current residents—they are also fighting on behalf of their ancestors, who worked so hard to create and grow these communities, amidst abominable conditions.
Fred Mah, President of the Chinatown Society Heritage Building Association, is one of the many interview subjects in Big Fight in Little Chinatown who helps viewers understand the history and significance of Chinatown. Mah shares how his roots in the neighbourhood began when his grandfather first arrived in Canada in the early 1900s to work on the Canadian Pacific Railway. Because of Canada's horribly racist and punitive Chinese Exclusion Act and Chinese head tax, Vancouver's Chinatown was void of women and children (family members in China weren't allowed to come to Canada, or be united until 1947). Even though Mah's father was here, he and his mother only arrived in 1949, when Mah was 14. Developers have tried to persuade Mah and others to sell, offering hundreds of millions of dollars for prime Vancouver real estate, but for Mah, it's simply not an option. "My feeling is that if we sell, our forefathers will roll over in their grave," he says assuredly in the film.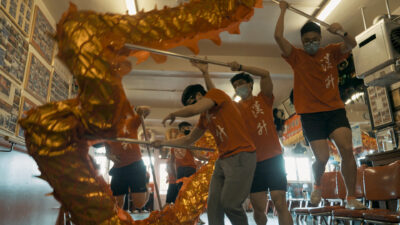 Cho's film illuminates Chinatown origin stories, showing the discrimination faced in the past, while also examining the impacts felt by the recent uptick in anti-Asian hate that was brought on by Donald Trump during the early days of the pandemic. "I was at a Chinatown conference in New York City in March of 2020, literally three days before they shut down New York for COVID. COVID added this extra element where we were really going back to this era of anti-Asian feelings everywhere, and the Chinatowns became stigmatized." It was amidst this tense and chaotic moment in 2020 that lit the fuel to make Big Fight in Little Chinatown. "So many of the businesses, the neighbourhoods, had this double burden of being stigmatized because they were Chinese."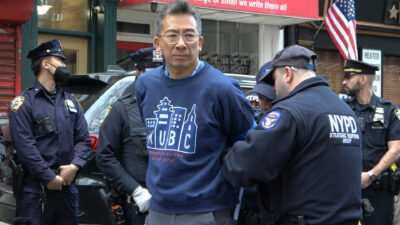 While the film is about Chinatowns, the story is a universal one. "My hope is to make people think critically about the gentrification and other pressures happening in their city and to recognize the intersection between racism and urban development. Gentrification is not a natural phenomena, it's the result of a series of choices made by a city—what if the choices we made were centered around community and people rather than capital?" It's a question that will sit with audiences long after viewing.
Big Fight in LIttle Chinatown is having its Canadian premiere at Toronto's Reel Asian Film Festival on November 13. For Cho, screening the film at Reel Asian is deeply meaningful. "It is so special to be a part of a festival that has been bringing Asian stories to the forefront for so long. We have such a warm home at Reel Asian."