Ange-line Tetrault is a product designer, curator, event planner, and art director. She lives with her husband Stewart and their two bulldogs, Ruby and Liz Lemon, in an old charming house in downtown Toronto. We caught up with her this week.
SDTC: What's a typical day in your life?
AT: I start my day with puppy cuddles and kisses. Before heading to work, I feed Ruby and Liz Lemon and take them out, then I get ready for the day. I always bring tea and breakfast to the office. During the day at work (I'm an event coordinator at OCAD University), my focus is on events that I'm helping organize. The exciting thing about events is that you're working on multiple things and are not tied to your desk.
I'm lucky because I live close to work, so every lunch hour I come home and get to spend time with the girls and have a proper meal. After work, I take the dogs out for a walk and then make dinner. Typically my evenings are spent in the living room sharing the space with my husband and my fur babies while working on my blog or a project. Some nights we host friends or go out for a date night. I typically go to bed quite late because I love unwinding by watching my TV shows.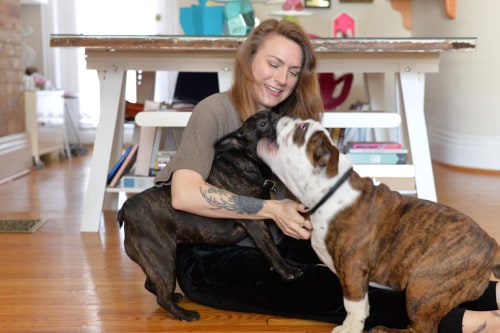 What was your trajectory to get where you're at now?
My path to where I am now has not always been clear and definitely not direct. I studied musical theatre in NYC and after a few years realized it wasn't for me. Next, I did a semester in psychology and knew that was not it. I worked in retail as a merchandiser and doing visuals, where I discovered I didn't just want to execute ideas but instead be part of creating the ideas.
I made the decision to go back to school to study design and I chose to focus in industrial design at OCAD. While in school I started working at imm Living doing product design. During my five years at imm Living, I volunteered at the Toronto Design Offsite Festival and started a collective called Woman King. This lead to new experiences in curation and event planning, which it turns out I also love.
I enjoy doing product design, but I also enjoy styling, art directing, organizing events and being organized. This is how Design Misfit came to be. I wanted to create a space which allowed me the freedom to explore my interests and engage with my audience.
Best piece of career advice you've been given?
The truth is I can't think of any. Most of what I've learned has been through trial and error and working; however, I recently had an "a-ha" moment. Over the past few years I kept hearing/reading to just start somewhere, anywhere. It didn't truly click until recently. Stop trying to "figure it out" and just go out there and do, make things happen.
What is your favourite piece you've designed (and why)?
That's a tough question. I'd have to say it's my Hidden Animal Teacups. They were the first product I designed at imm Living. The concept came from a childhood mug I had with a little turtle inside and I hadn't seen cups like that since. I thought it would be fun to recreate something similar but for adults and with a touch of Alice in Wonderland magic.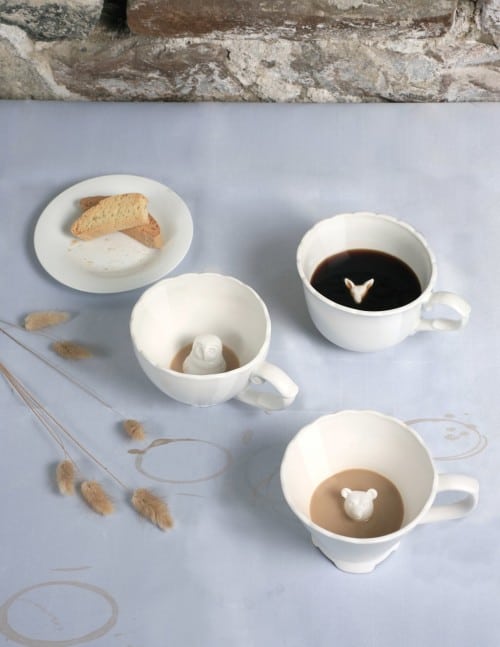 What product design looks are you currently in love with?
I'm loving the neutral and minimal look mixed in with some greenery and pops of colour. I'm also really into the Memphis Design revival.
What would you tell other young women who are just starting out in your field?
Be your authentic self. You have many different talents that are not just design related, and that's what you'll need to tap into in order to stand out in the industry. Start seeing how you can shape your own career path through your interests and talents.
What can we look forward to from you in 2016?
Well, I have two focuses for 2016. One is to continue building Design Misfit Blog and its brand. The second is to work on developing my Faux Tropique product and start selling them.