You don't need to go far from home to get a break: Hockley Valley Resort is a year-round luxury resort nestled in Mono Hills, south of Creemore, northwest of Caledon, and less than sixty minutes from downtown Toronto.
The resort is both an outdoor playground for those wanting to connect with nature and a cozy and peaceful sanctuary away from the big city, with a terrific spa and impressive fine dining at their restaurant, Cabin. We visited a few weeks back, and as avid Ontario explorers, it definitely checked all the right boxes, serving as a destination that is ideal for a quiet romantic escape, but also a wonderful place to bring children. It's not often that a resort can do both.
Here are seven reasons you should consider Hockley for your next mini getaway.
1. It's Easy
Closer than Muskoka, equally as picturesque as Prince Edward County, and way closer than both, we departed from Dundas and Dovercourt at 10:30 a.m. and were checked in and eating lunch with a gorgeous view by noon. The drive was totally straightforward, pretty, and felt like we were transplanted to a serene landscape far from the hustle and bustle, but without spending time or gas mileage.
2. It's Indulgent
I have had the privilege of visiting several top-rated spas around the world, and I can tell you that the two treatments I had at Hockley Spa (Body Scrub and Hot Stone Massage) blew me away. Unpretentious, lovely staff, utterly relaxing; I locked my phone in the locker so that in between treatments, I was able to sip tea by the fire, gaze out at the ski hill and bliss out.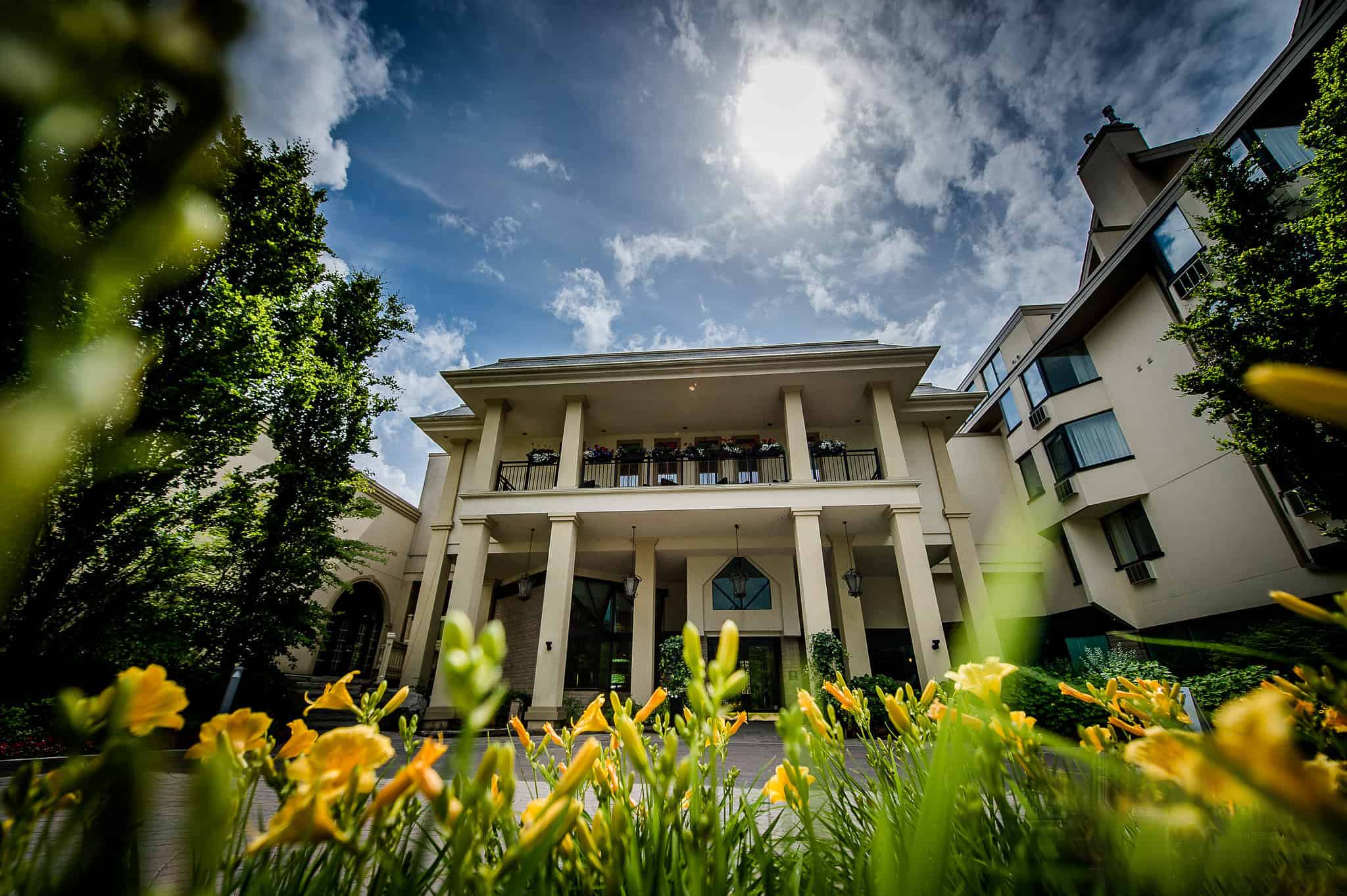 3. You Can Connect With Nature
Whether it's a simple, quiet hike down a country road or an entire weekend of skiing (the chairlifts can be viewed from resort lobby), there are lots of ways to schedule outdoor fun into your time at Hockley. In the summer, there's a gorgeous outdoor swimming pool on the foot of the hills, as well as golfing and hiking (cyclists also flock to this part of Ontario for long hilly rides).
4. There's Fine Dining
Having visited several Ontario resorts, it was noticeable that the food at Hockley's Cabin was on a different level, catering to both families with young children and sophisticated gourmands. With so many neighbouring farms in the region, there's a strong focus on local produce, and meats are cured on the premise. Chef Iniyan Vijay's worldly culinary expertise and passion can be felt (and tasted!) with every dish.
5. It's Great For Wine Lovers
Not many would consider this part of Ontario a wine region, but neighbouring Adamo Estates Winery, just a few hundred feet from Hockley's entrance, is an award-winning vineyard, with cool climate Chardonnay and Pinot Noir being the principal varietals, but also Riesling, Gamay Noir, Cabernat Franc, Vidal and more. Beyond the incredibly satisfying wines, order a food board and take in the scenic views.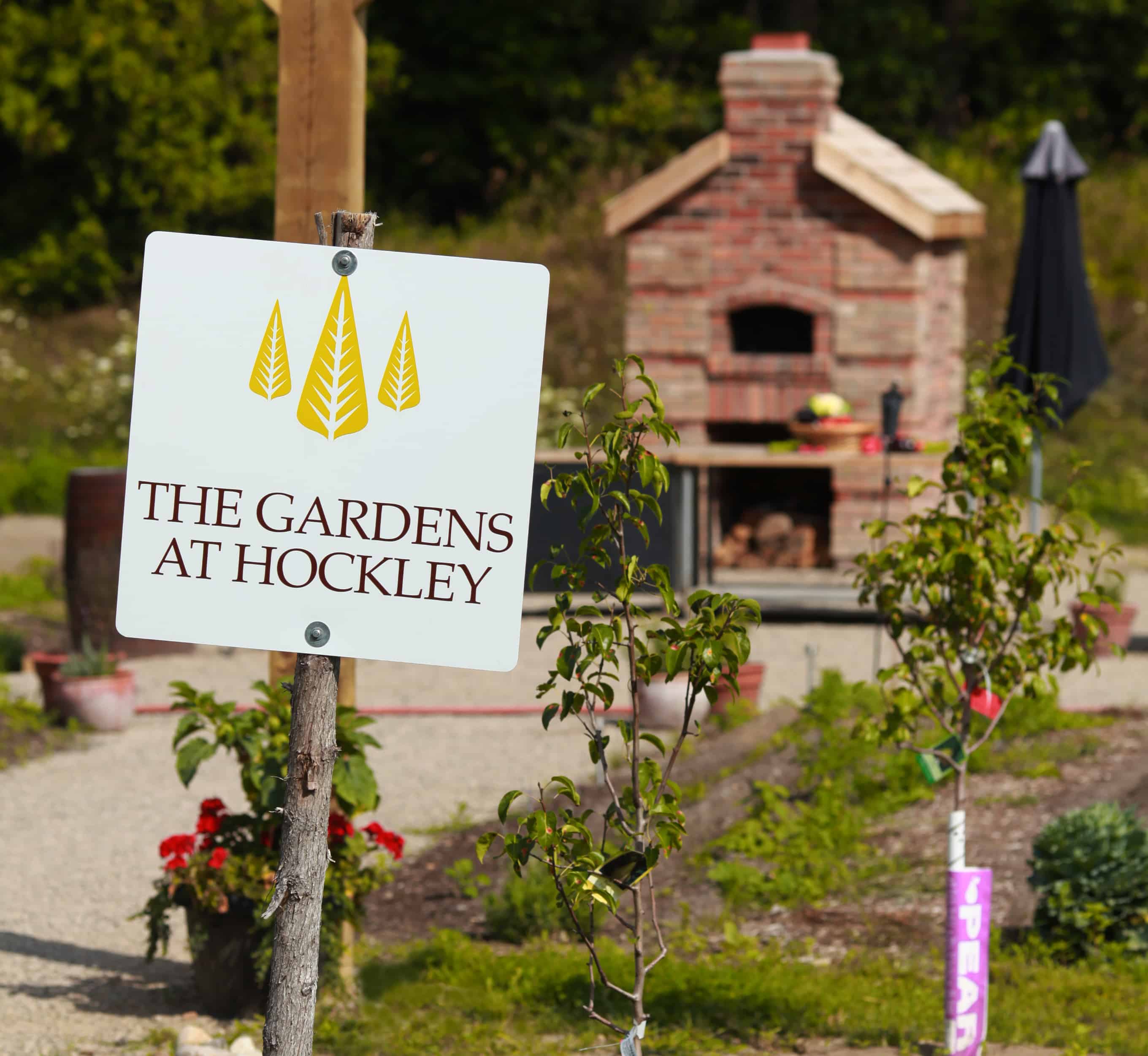 6. Comfort
Like any mini getaway, sometimes what you seek most is a clean and quiet room to hide away in. We were wowed by the hospitality, the comfort and the polished quality of the resort. Pulling back the curtains to sip coffee and just watch skiers fly down the hill was pleasantly relaxing.
7. Kids Most Welcome
We opted for an adults-only trip this time, but we'll be back with our munchkin! Beyond ski school, there is lots of on-site programming for kids, from arts & crafts classes to movie nights and also an indoor pool. We're definitely considering Hockley for March Break 2019, but we think summer would also be a wonderful time to visit.