The 16th Annual Regent Park Film Festival, Toronto's longest-running FREE community film festival, is coming up on November 14. This year, the festival's archival project, Home Made Visible, is presenting a special commission of six short films and an installation.
We chatted with Home Made Visible's Artistic Director, Ananya Ohri, to learn more.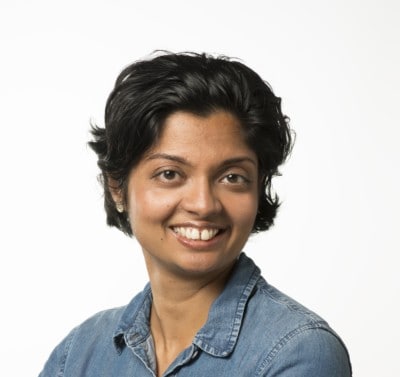 SDTC: Can you explain what Home Made Visible is all about?
AO: You know the cell phone videos we take to document moments that might very well be mundane but are fascinating and important to us? What if I told you that they also hold historic importance to the larger communities you belong to. This idea lies at the heart of Home Made Visible.
For the BIPOC communities, who are under or misrepresented, these videos tell stories of joy, vulnerability, complexity, or simply being that we all need to see more of and that hold important information about our lives. For Home Made Visible, we are specifically working with home videos from the twentieth century, ensuring families who have moments caught on film are able to preserve their memories before the materials fall apart.
Once we digitize home videos, we ask [the families] to donate a portion of them to the archives to go towards building a greater understanding of what domestic lives have looked like for BIPOC communities in Canada.
As part of this project, we have commissioned seven artists to create works that help reflect on the different forms and practices the archives can embody.
Which work are you most looking forward to seeing at Home Made Visible?
Many of the artists went on a personal journey while producing their works. One artist, Melisse Watson, created their piece around connecting with their birth family, some of whom they met for the first time as part of their research for this piece. As a person with Black and Cree heritage, who grew up in a white household, Melisse's journey brings together many different histories and contexts. Melisse is putting together a mixed media installation to capture what this experience has meant to them. There is such vulnerability and courage in the piece. I am excited to see how all the elements come together.
Which BIPOC artist are you especially drawn to these days?
At this moment, Alethea Arnaquq-Baril and Alejandra Higuera have been on my mind.
Arnaquq-Baril is an Inuk filmmaker, most recently known for her documentary Angry Inuk. She has a fierce commitment to her community. I really admire how she brings together activism and filmmaking.
Higuera is a local Toronto artist who has a multi-media practice and is also a fantastic facilitator. I had the pleasure of witnessing her work with elders in the Regent Park community, where they created stop motion animation together. The work was beautiful, and the participants had such ownership over it.
And they are both moms!
How can we better support BIPOC artists in our communities? What are the barriers that still remain?
There is so much incredible diversity within the term "BIPOC." People who identify with that term also face a different set of barriers and opportunities, depending on the contexts we find ourselves in and the histories we come from.
Some ways we can support BIPOC artists, as BIPOC ourselves or not, is to build our stamina for self-reflection on how much space we are taking up, when it's appropriate and when it's time to make space for others, and then acting on it. Another [way to support them] is to ensure we pay artists properly.
Register for the Regent Park Film Festival here. The festival includes complimentary childcare.
Ananya Ohri is most interested in exploring how what we say shapes who we become, especially as it applies to our ability to create inclusive and just communities through the arts. Until recently, she was the Executive Director of the Regent Park Film Festival for seven years. She continues to be the Artistic Director of the festival's nationwide project Home Made Visible. Ananya feels very lucky to explore professionally what she studied theoretically: the intersections of community and media. She is also a part-time filmmaker and a full-time mom! Most recently, she was a fellow of the Toronto Art Council's Cultural Leaders Lab.