This year marks the 30th anniversary of Hot Docs, North America's largest documentary film festival, and the programming announced is so phenomenal that it's hard to know where to start. We'll begin by listing some exciting numbers: the 2023 festival (April 27 – May 7) will showcase 214 films from 72 countries, including 70 world premieres, and female directors represent 53% of the official selection. There's lots to celebrate.
Hot Docs 2023 will open with Twice Colonized, directed by Danish director Lin Alluna, which captures renowned Greenlandic Inuit lawyer, activist, and fierce protector of her ancestral lands, Aaju Peter, as she fights for the human rights of Indigenous people of the Arctic, working to bring her colonizers in Canada and Denmark to justice.
The Persister program will feature films that shine a light on the voices of strong, inspirational women who are speaking up and being heard. In the Canadian documentary Coven, directed by Rama Rau, three millennial women explore their identities as witches in today's world.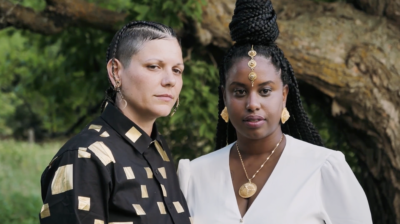 Long Distance Swimmer – Sara Mardini, directed by Charly W. Feldman, follows the competitive swimmer after her journey as a refugee inspired the fiction film The Swimmers, picking up when Sara is charged for defending fellow migrants and facing a possible 25 years in prison.
New this year at the festival is Made in Ukraine, a showcase of stories captured on the ground by filmmakers since the war began.
A few of the buzzier Canadian films we can't wait to watch: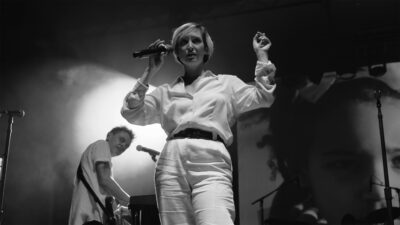 July Talk: Love Lives Here (Brittany Farhat)
When the pandemic brought live music to a halt in 2020, Toronto alt-rock band July Talk were determined to keep performing. Emerging director Brittany Farhat documents the months of panic and epiphany as their new drive-in concerts take shape.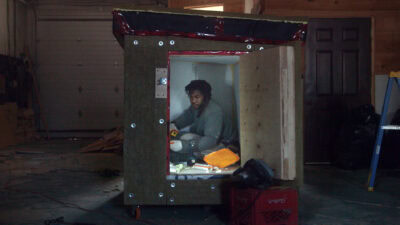 Someone Lives Here (Zack Russell)
Someone Lives Here is the story of Khaleel Seivwright, a Toronto carpenter dedicated to building life-saving shelters for the city's unhoused people, garnering international media attention, but also staunch opposition from local government.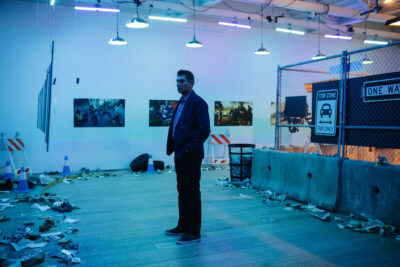 I'm Just Here for The Riot (Kathleen Jayme and Asia Youngman)
The story of the "first smartphone riot" — the violent mob that erupted after the Vancouver Canucks lost the Stanley Cup in 2011, catching the world's attention.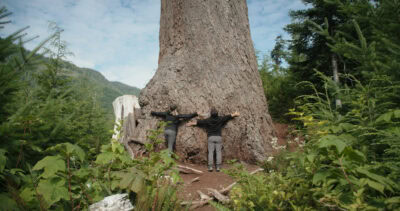 Silvicola (Jean-Philippe Marquis)
Explores the human impact on old-growth forests through breathtaking vistas and poignant vignettes set in Canada's Pacific Northwest.
See full slate of Canadian films here.
Some of the International and World Premieres we're looking forward to:
Periodical (Lina Lyte Plioplyte)
No more tasteless period humour, taboos, or euphemisms— Periodical deconstructs sexist junk science and shares the truth about periods, promoting feminist-centred research and period-positive language.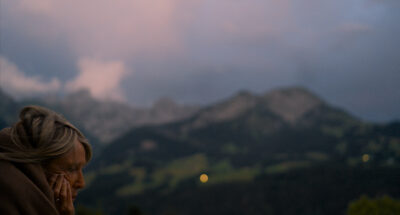 Jackie the Wolf (Tuki Jencquel)
A mother, grandmother and dedicated right-to-die activist Jacqueline Jencquel sparks a media frenzy when she announces her intention to die, prompting deep and timely discussions about a person's right to choose—through life and death.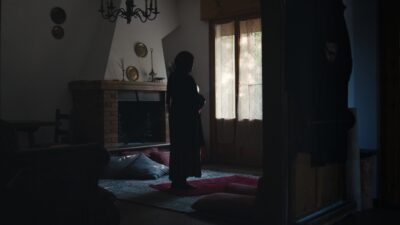 After the Bridge (Davide Rizzo and Marzia Toscano)
A nuanced and humanizing portrait of a shocked mother finding peace with her son, a jihadist killed in the 2017 London Bridge attack.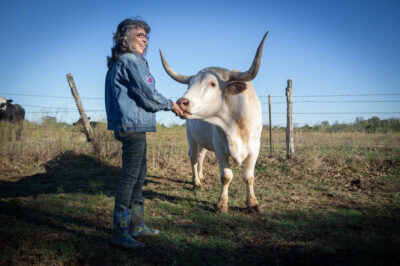 Rowdy Girl (Jason Goldman)
A former Texas cattle rancher turned animal sanctuary operator encourages a move to plant-based food production.
See all 70 of the films that will have World Premieres.
Must-Do Events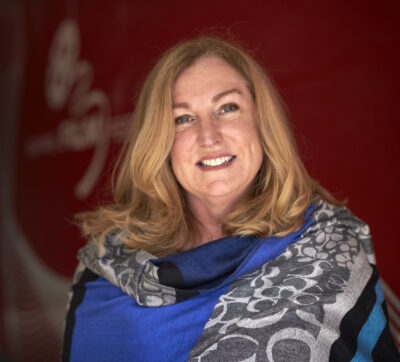 Working Together: The Visual Researcher And The Director
Join visual researcher Elizabeth Klinck and award-winning documentary director Jennifer Baichwal for an illuminating conversation about the integral role of archival research and the creative possibilities it offers. Happening on May 4 at TIFF Bell Lightbox.
Big Ideas
The Big Ideas Series will host several engaging conversations with notable filmmakers and documentary subjects: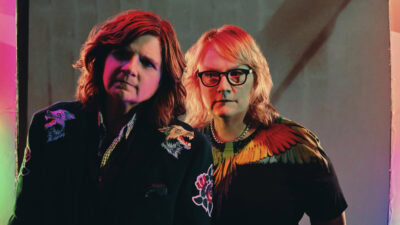 Join Indigo Girls musician Emily Saliers and Alexandria Bombach, director of It's Only Life After All, for a candid discussion about 40 years of music-making adventures on April 30.
Rosalie Abella, Canada's first female Jewish Supreme Court Judge and subject of the documentary Without Precedent: The Supreme Life of Rosalie Abella, will take the stage with director Barry Avrich on May 1. See all 9 speakers in the Big Ideas series.
The Hot Docs Podcast Festival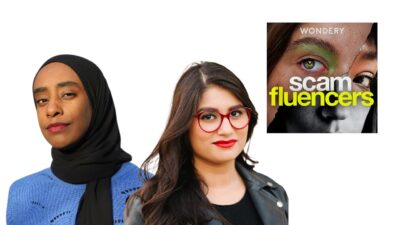 See some of today's hottest podcasts live on stage! This showcase has an incredible lineup of talented audio storytellers, including Canadian culture writers Scaachi Koul and Sarah Hagi with a live version of their award-winning podcast Scamfluencers, and an intimate evening of live storytelling with stars of the CBC's biggest podcasts, including broadcast legend Anna Maria Tremonti (inspired by her podcast Welcome to Paradise), playwright Falen Johnson (from The Secret Life of Canada) and more.
"As Hot Docs has grown and evolved over the last 30 years, so too has the inventiveness, impact and craft of documentary filmmaking. Filmmakers continue to thrill us with unexpected approaches, unforgettable subjects and exceptional storytelling, and their outspoken, outstanding films continue to inspire and inform Hot Docs' passionate audiences," shared Shane Smith, Hot Docs' artistic director.
Documentaries are powerful, and the best of the best will be shown at Hot Docs 2023. Get ready for 10 packed days full of thought-provoking films that will inspire countless conversations, reshape how you see things, even influence behaviour and change lives. Head to the Hot Docs site now to see the full programme for their 30th anniversary.