Sherien Barsoum's gut-wrenching documentary Cynara, premiering at Hot Docs, shares the heartbreaking and difficult story of a mother accused of killing her daughter.
On February 19, 2011, a distraught woman called 911, telling the dispatcher that two men broke into her house and that her daughter was not breathing. When first responders arrived, they found 16-year-old Cynara without vital signs, and her mother, Cindy Ali, lying on the floor, unable to move. Hours later, Cynara is dead, and Cindy is the prime suspect.
With exclusive access to Cindy, her family, her lawyer, witnesses and court documents, this film is both a thoughtful crime story and an intimate drama about a mother trying to clear her name. The story has been covered extensively in the news, but Cynara presents it with intimacy, compassion, providing an in-depth examination of the case.
"Making this film was a crash course in Canadian criminal law and the system that surrounds it," says Barsoum. "What I discovered were multiple failings in that system that have created astounding craters for vulnerable people to fall into."
We connected with Barsoum ahead of the film's world premiere at Hot Docs, to find out what discoveries the Toronto filmmaker made over the course of this project, and what conversations she hopes Cynara inspires.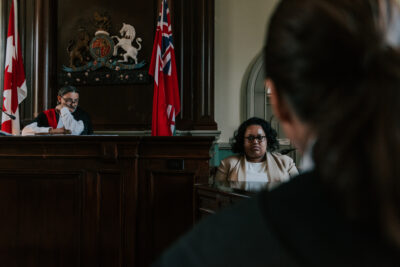 How would you describe your approach to documentary film?
People first, story second.
Why were you compelled to make Cynara?
I met a grieving mom who was living a nightmare and I couldn't look away.
What was the biggest discovery you made, over the course of this project?
I discovered the startling extent to which we are vulnerable under our legal system.
What's a lesson you learned while making this doc?
Slow and steady, in every aspect of filmmaking, results in thoughtful art, deeper stories and lasting relationships.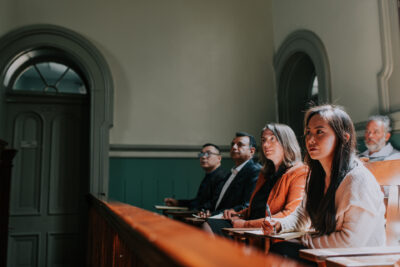 What conversations do you hope the film inspires?
I hope we can start asking questions about whose voices we believe in our justice system and why we value some over others. I also hope we can think thoughtfully about how we think about families who care for children with disabilities.
When you look back on this project a decade or two from now, what do you think will be your most vivid memory?
Filming one of the most critical scenes in the film through the window from the backyard, because it was COVID and we couldn't be near our subject.
What do you love about Hot Docs?
I love how you make new friends standing in the rush line and how warmly received filmmakers are.
Cynara will premiere at Hot Docs on April 30th, screen again on May 4th, and be available to stream online from May 5 – May 9th. This documentary includes challenging and/or triggering subject matter. Active Listeners will be available for anyone who'd like to speak with someone after viewing the film. Watch the trailer here.