In East Africa, menstruation remains largely a taboo subject. Menstruating girls are often considered 'unclean' and some are forbidden to leave their homes while they are having their periods.
The Femme International NGO empowers women in East Africa through health education, with a specific focus on menstrual health and hygiene. Femme works in schools and communities to delivery important reproductive and menstrual heath education, and distributes reusable menstrual products (washable pads or menstrual cups). The program has an extremely positive impact: it helps girls stay in school, improves their reproductive health, and boosts their confidence.
We chatted with Femme International founder Sabrina Rubli before, but wanted to get up to speed about what they have in store for 2017.
SDTC: What are you hearing from the girls after you give them their Femme Kits?
SR: We have seen really positive results from our Feminine Health Empowerment Program, from the girls who have received the Femme Kits and their teachers. Femme's end goal is to help girls stay in school and ensure they never feel as though they can't attend school or participate in the classroom because of their period.
At one school in Tanzania, period-related school absenteeism decreased by 51%, meaning girls were feeling more able to attend school. We also found that financial stress caused by menstruation was reduced by 57%. And 83% of girls said they were better able to concentrate during their periods, and – my favourite – 100% of girls felt their self-confidence had improved.
When we speak with the girls after our program, there is always a common theme – freedom. Almost every women and girl we have interviewed has used this word to describe how she feels after receiving a Femme Kit. This means that when girls have the tools and education necessary to manage their periods, they are feeling confident and free to achieve their potential!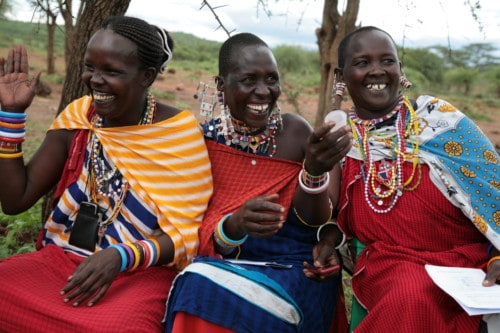 What is the biggest obstacle you face in doing this work?
Overcoming cultural beliefs and creating a behavioural change when it comes to menstrual management.
One of Femme's key components is the distribution of Femme Kits, which include a method of reusable menstrual management such as washable pads, or a menstrual cup. These products remove the financial burden of menstruation and provide girls with safe products to use each month.
It is absolutely essential to combine any form of product distribution with comprehensive education to teach women how and why these products are important. We have found that education makes a massive difference and have seen great success with our program! We have also seen a lot of community support, as school officials and community leaders are generally eager to see their female students succeed.
What are Femme International's plans for 2017?
In 2017, Femme is hoping to expand our current Feminine Health Empowerment program to include boys, as well as expand our impact across Kenya and Tanzania. We are hoping to distribute 10,000 Femme Kits to women and girls in 2017 by working in collaboration with local partners.
We are also scaling up our research projects in the region – it is a very under-researched topic and our Research Department will be looking at the various ways menstruation affects women, from health outcomes to social behaviours.
Femme is also looking forward to working in partnership with the Ministries of Health and Education to have menstruation included in national curriculum.
What other reproductive health issues are these girls facing?
Women and girls in East Africa face many reproductive health issues. There is very little education on the subject made available to young women, and that leads to high rates of early pregnancy, STI transmission and limited understanding of their reproductive health. In Tanzania, schoolgirls are expelled from school if they get pregnant and are not allowed to return, so the stakes are pretty high.
In terms of menstruation, unsafe menstrual management is one of the leading causes of reproductive tract infections. This happens when girls don't have access to sanitary products, and use homemade, alternative methods that are not safe or hygienic. Providing girls with reproductive health education is critical to ensuring they are healthy and safe and able to make the right choices for themselves.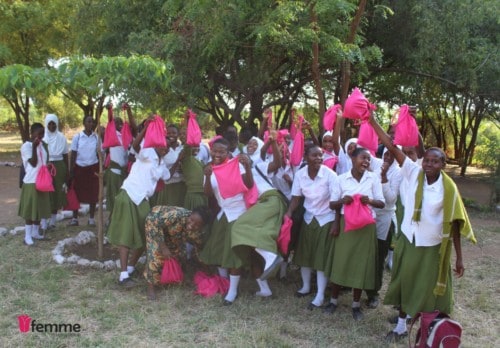 What are tangible ways that we can help from here?
The menstrual taboo exists globally! It is perhaps more obvious in communities in East Africa, but women in Canada don't talk openly about their periods either! It is something that we keep quiet and discreet. I think that girls everywhere need to be taught to be proud of their bodies, every day of the month. The more we talk about menstruation, the more normalized the subject becomes, and the less power the stigma will hold.
For women in Canada looking to get involved, you can contact us to become a Femme Ambassador. Or collect donations of sanitary pads to be donated to women's shelters in the city. The Period Purse is a local initiative that provides women with menstrual products, and they are always looking for volunteers.