This Sunday, CBC Docs will be airing Indictment: The Crimes of Shelly Chartier, a documentary that made its world premiere this month at the 2017 imagineNATIVE Film + Media Arts Festival.
Indictment tells the riveting story of Shelly Chartier, a young, Indigenous woman from Manitoba who made international headlines in 2013 for "catfishing" both an NBA superstar and an aspiring model. Chartier was portrayed in the media as a master manipulator who used social media as her weapon. Indictment reveals that when we look closely enough at our Canadian judicial system, there are important systemic factors that often get swept to the side.
We spoke with directors and writers Lisa Jackson and Shane Belcourt to find out more about the doc.
SDTC: Why was it important for you to make Indictment?
SB: Shelly Chartier. Easterville, Manitoba. In the salacious media accounts of the story, these two Indigenous factors in the story were treated with disdain and disassociation – that somehow there's good and righteous on one side and abhorrent on the other. The story always read to me to be complex and emotionally complicated, and I hoped there would be redemption in the end. Basically, I wanted to see Lisa and I use our Indigenous lens to re-frame and re-tell this difficult story.
LJ: I suspected there was more to the story than we'd seen in the extensive media coverage of this sexy crime – especially once I heard an audio interview with Shelly from prison. I was fascinated by her intelligence and openness. She'd been portrayed as a one-dimensional, manipulative mastermind, and I was curious to know more about her life and what led to her crimes. Indictment was a chance for Shane and I to unpack the layers to this story – and believe me, there were countless hours of discussion as we dug into the details and questioned everything.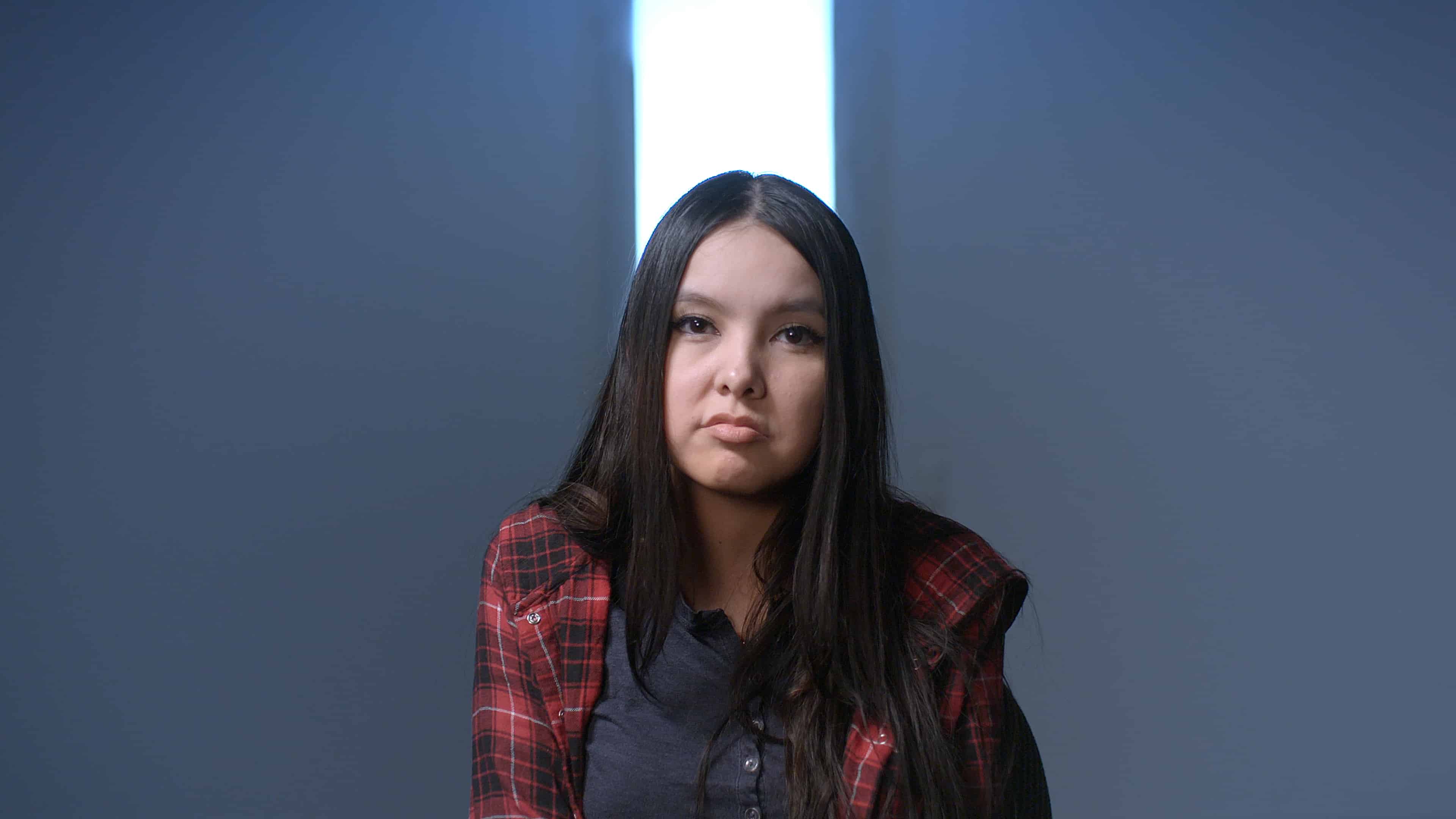 How did the Canadian judicial system handle Shelly's case? What still needs to change systemically, in your opinion?
LJ: McLean's published a searing article in 2016: "Canada's Prisons are the New Residential Schools." It details the results of a months-long investigation that found that Indigenous people are discriminated against at every level of the judicial system, especially in the Prairies. What would have helped Shelly get a better shake in the justice system would be better implementation of the Gladue process, which has twice been mandated by the Supreme Court of Canada, in the Gladue and Ipeelee cases of 1999 and 2011.
The Gladue decision requires courts to take into account systemic factors (e.g., colonialism, displacement and residential schools) that might have brought an Indigenous offender before the court. Judges are asked to consider alternatives to imprisonment that address the root causes of the offending behaviour.
We spoke to many lawyers and legal experts while working on this film and a couple of the problems they raised included the dramatic reduction in Legal Aid funding over the last couple of decades, which disproportionately affects Indigenous people as well as those in remote areas, along with the lack of Gladue Reports – detailing the accused's life history – written by qualified writers (Shelly's report was done by a parole officer).
They pointed to the promise of alternative sentencing options that act as both deterrent for the offender as well as rehabilitation, to decrease the chances of re-offending. Alternative sentencing practices are rarely implemented in Canada and could yield big results in stopping cycles of crime.
What was it like being part of the imagineNATIVE Festival?
SB: There are a couple layers to this. On the purely personal side, going to imagiNATIVE is akin to a Homecoming celebration. It offers a chance to laugh and chat with filmmakers and friends. It truly is a highlight of every calendar year for me. On the professional side, to screen at iN is a great honour and one that comes with some weight: you're screening work for your community and peers. This is where you hear about how you really did. Folks seemed to like it and told us we did a solid job illuminating a complicated story. So, "phew" comes to mind!
LJ: imagineNATIVE is hands-down my favourite festival. The films, the industry events, connecting with fellow filmmakers from around the world who are grappling with many of the same issues we are. A few years ago Jesse Wente coined the term "Indigenous New Wave" to describe the flourishing of indigenous films that are striking a chord worldwide and being celebrated in such prestigious festivals as the Berlinale and Sundance.
For Shane and I, winning the Best Documentary Award at imagineNATIVE for Indictment was a particular honour. This is the audience I consider first and foremost when I make films. They hold us to a high standard for both quality of filmmaking and ethical approach. No one knows more how much the mainstream media – often unintentionally – gets it wrong, and they are hungry for films that get it right. If we drop the ball and fall prey to easy storytelling tactics that don't reveal something truthful, our filmmaking colleagues know in a heartbeat and aren't afraid to tell us.
What surprised or frustrated you the most while making Indictment?
SB: Working with Lisa and not being able to get everything the way I wanted … ha! The legal aspects of the case were tough to sort through because of the sealed disclosure documents. It makes it harder to review all the "facts" and find the "truth" of the crime. But the flip side is that this limit forced us to spend more time on the emotional and personal aspects of Shelly's story, so in that sense it forced us to focus on the "real truth."
LJ: I never expected the film to be in large part a love story! Shelly and her husband's relationship is so genuine and touching, it really opens the story up in a way I didn't see coming when we started out with this film.
What do you hope people will take away from the film?
SB: For me it's about changing perspective. You start off looking through the fishbowl pointing your finger at the freaks, but by the end it transforms into a mirror wherein you ask larger questions about the connected tissue between our past and our present and how all of Canada plays a role in the state of ongoing inequities.
LJ: I hope that this film will open people's minds in Shelly's case and help them see how much context makes a difference in how we see crimes and criminals, especially when they have grown up directly victimized by destructive colonial policies.
At the end of Indictment, Jonathan Rudin, Program Director for Aboriginal Legal Services, points out that victims and offenders are often the same people. That is, offenders who commit crimes were very often victims themselves at one time. It's a complicated truth but one that is apparent when you spend time with Shelly's story, or frankly, if you sit in any courtroom for half a day. It is this more expansive view that the Gladue Process aims to bring into the justice system. Now that we are almost twenty years on from the Gladue decision, it's high time more courts in the country listened. We've got a long way to go.
Indictment: The Crimes of Shelly Chartier airs on CBC Docs POV on October 29, 2017 at 9 p.m.