Melanie Pinto and Tiffany MacIsaac are the mother and daughter team behind The Freedom Factory (22 Dovercourt Rd), the zero-commission art gallery where artists receive 100% of sales proceeds. Initially, the pair started a workshop called Creativity Unleashed that used sound, yoga, meditation, Reiki, play and artistic expression. They began offering it in rented spaces, schools and corporate workshops, powered by the belief that when one lives with creative thinking, the possibilities are endless.
The desire to share this message grew, and in 2016 they opened up a space in Corktown. They found that while Toronto was full of talented artists, the current landscape in the art world made it challenging for emerging artists to exhibit. Cost was prohibitive and many galleries would only show work with a proven sales history, as owners relied on commissions to run their business. Other artists were curious about showing their work but found many of the galleries intimidating.
The idea was born to offer gallery space for both emerging and experienced artists as well as space to hold creative workshops, yoga and meditation, private events and more. The Freedom Factory, a creative hub, was born.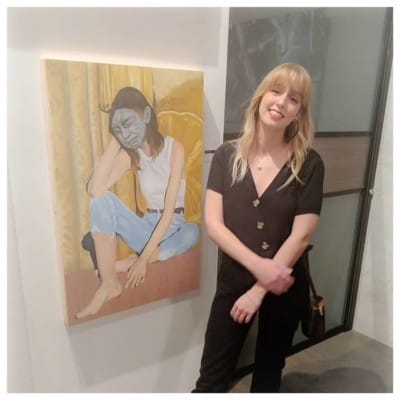 SDTC: Can you explain how your business model works?
MP&TM: Artists can choose to participate in solo or group shows. Artists pay a fee to hang their work, which varies depending on the particular show. The proceeds of all sales of work, commissions jobs resulting from the show and referrals go directly to the artist. It is important for artists to invest in their career, and group shows [start] as low as $25 to be in a week-long exhibition. Artists enjoy an opening-night reception and opportunity to network with fellow artists and buyers.
The Freedom Factory subsidizes the no-commission structure by facilitating workshops, yoga, influencer events, product launches and other exciting creative events. Hosting in this creative space is visually pleasing for the guests, [and it] brings additional exposure to the artists' work. Guests of events and classes often purchase a piece that spoke to them during their event. Guests are reminded that all events that they attend at The Freedom Factory help to support the local art community.
What has been the biggest challenge you've faced in setting up/running the Freedom Factory?
While there are many challenges, financing is, of course, the biggest. Any new business has the hefty task of creating brand recognition and informing people of what we offer for artists as well as art buyers, event planners and people seeking to free their energy. While charging commission would help to alleviate this issue, it is the mandate of this business to maintain accessibility for all artists.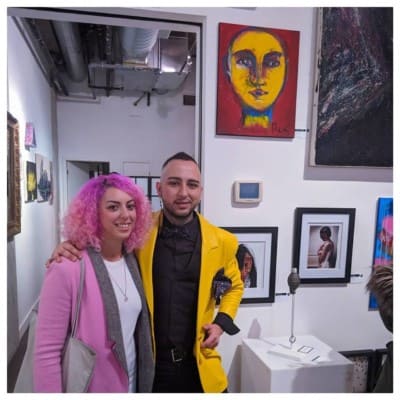 Any tips for other aspiring female entrepreneurs who have a vision but may be doubting themselves?
While it's important to do your homework and be sure that your goals and your values are in line with your business initiative, don't overthink it. Don't let the fear of what might be shroud the joy of what might be. Get clear on your vision, commit to it, and don't let others tell you it can't happen. This doesn't mean that you shouldn't be open to wise business advice and recommendations, but trust yourself. Believe in dreams and don't let the excuses of your ego, or the egos of those around you, stunt your growth.
What would you like to see happen at the Freedom Factory in the coming year?
We are looking forward to an exciting year in 2019. We are putting the focus on creating unique influencer events and creative social experiences for private and corporate groups. While we continue to support emerging artists, we are thrilled to offer similar opportunities to those who are established.
Our show with the J. F. Albert Estate is a perfect example of the zero-commission structure, allowing the work of a renowned Canadian artist to remain affordable for Canadians. We understand how important this was to this passionate Canadian talent and to his family in their efforts to share his legacy.
The timing of our partnership with Bunz Trading Zone could not be better. The Bunz commitment to building a more sustainable future through the power of online bartering and human connection is perfectly aligned with ours. As they launch their digital token, BTZ, supporting local economies and helping bridge the gap for consumers, we were eager to participate. For many artists, a $25 fee is out of reach. The Freedom Factory accepting this cryptocurrency will allow artists to exhibit their work, art lovers to purchase original works, and people to participate in workshops and events that support the arts in new and exciting ways.
This Thursday evening, stop by the Freedom Factory during the Lisgar Park Art Crawl. Bunz app users will be able to use BTZ (an alternative cryptocurrency) to purchase artwork from a selection of forty original works by J.F. Albert.