I'm still here!
The danger with announcing any project online is the vast number of eyeballs that track your progress from there on out. I'm sure many of you suffer from one of my worst problems, which is the propensity towards getting all these IDEAS, and then rushing to tell people all about them, and then the block of shame that comes from not knowing how to execute them in a way that matches your perfect version and wanting to lie down for a very long time as a result. Literally the only thing you can do to move past that point is to make stuff and share it, no matter how scary that feels. So yes, I'm still doing this and it feels gooooood and I am learning things about what it takes to run a site.
We get a lot of PR emails here at SDTC HQ. In fact, Jen has over 100,000 unread email in her inbox from almost a decade of running the site. We pluck through them to find the most relevant ones to our readership. Quite a lot of them include invitations to cultural gatherings, product launches, and others that fall somewhere on that spectrum. The events themselves are a mix of awkward comedy and conspicuous consumption. Sometimes there are ceramic spoons with little bits of mushrooms and polenta in them and I spend two minutes furtively looking for a place to put them down. Everyone in the PR sphere works so incredibly hard to make a glossy, welcoming environment in which to interact with their products and the COVERGIRL event for the new Katy Perry lipsticks was no exception.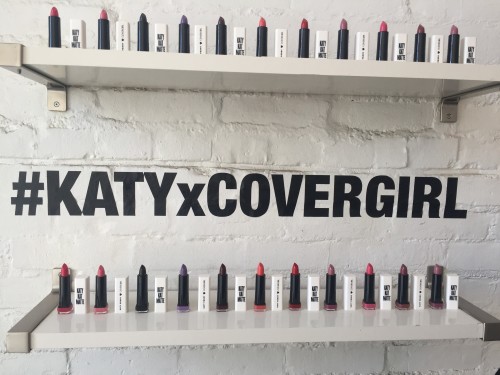 I love makeup. I love talking about makeup, thinking about makeup, bonding over makeup – sometimes I even find time to wear makeup on my face. Suffice to say I jumped on the chance to attend the Katy Perry launch because I take new lipstick formulas very seriously. The lipstick itself is billed as semi-matte, a canny move on the drugstore front.
The makeup industry is a fickle one, and more affordable brands often take cues from the luxury labels; however, in this case matte means "free from sparkles." It's not a true matte; there are far too many moisturizing agents in the formula for that. Whatever! It's fine! Words are made up anyway! I'm always on the lookout for richly pigmented formulas that won't siphon cash from my coffee and black dress fund, so these ones are for sure worth checking out if you're in the market for some new summer colours.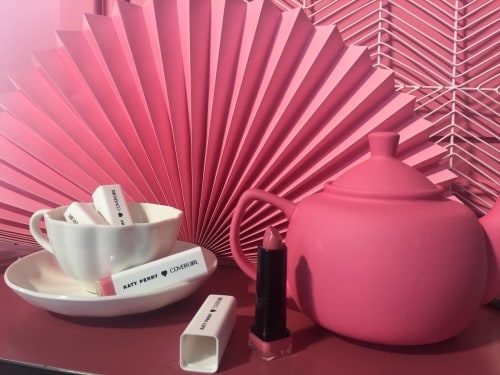 Another part of my job here is coming up with #content for you, the reader. You know those back-page spreads in fashion magazines where a beauty editor is asked to spill out her purse and catalogue the contents for the whole entire world to see? The concept appeals to me, because I'm nosy and I like stuff, but the execution often lacks honesty. Part of the reason why I carry a purse is because I like having a portable personal trash receptacle. Where else would my crumpled receipts live? Since a large part of the SDTC's editorial mission focuses on honesty and embracing our flaws, I wanted to launch a series that had me flagging down random women in pedestrian-heavy areas to catalogue the contents of their bags. Would you let a stranger peek inside your bag? Probably not. So I'm going to pivot and try this series with friends of friends, because they're much more likely to trust me.
Until next week,
Kennedy