Behind the self-titled MARY YOUNG brand, there's a 24-year-old woman building an empire of body positive women on Instagram. She's brave, wildly intelligent, and knows how to market her brand of Canadian-made lingerie like a Fortune 500 company. What makes Mary Young different than the next up-and-coming Canadian designer is her inherent ability to monetize a lifestyle lingerie and loungewear brand on Instagram; a platform that most multi-million dollar businesses can't seem to get right. Lucky for Young, she's ahead of the curve with an advanced e-commerce and social media strategy to make lingerie shopping easier than a click.
Empowering women of all shapes and sizes, Mary Young is taking calculated risks to redefine the Canadian lingerie market. Looking forward to the launch of her SS16 collection, I sat down with Mary to find out more about her love of lingerie, her Instagram success and her new collection.
When did you first fall in love with lingerie?
I'm still falling in love with lingerie. It really began during my final year at Ryerson. I produced a five-piece collection as part of my Capstone, but I knew my initial concept of hand-knit sweaters needed more than that to go down the runway. The student in me decided to pair lingerie with the knits, so I could save money on fabric. After learning how to draft, sew and fit lingerie, I've really grown to love it and continue to explore it every day.
How has Instagram elevated your career and social presence as a leading Canadian lingerie brand?
Instagram gives my customers a 360 understanding of what my brand is about, rather than just what my product is. It presents a lifestyle view of who the MARY YOUNG woman is, what she does and where she goes; the whole lifestyle that MARY YOUNG embodies.
This platform has been pivotal in my career and brand. I honestly can't imagine starting a company without it, given the social reach. I've been able to reach consumers around the world, as well as gain exposure to different media outlets. People contact me all the time on Instagram, and I've been featured in numerous publications and outlets because of that. I'm also connecting with models, photographers, and other brands in the industry. It's an incredible way to network.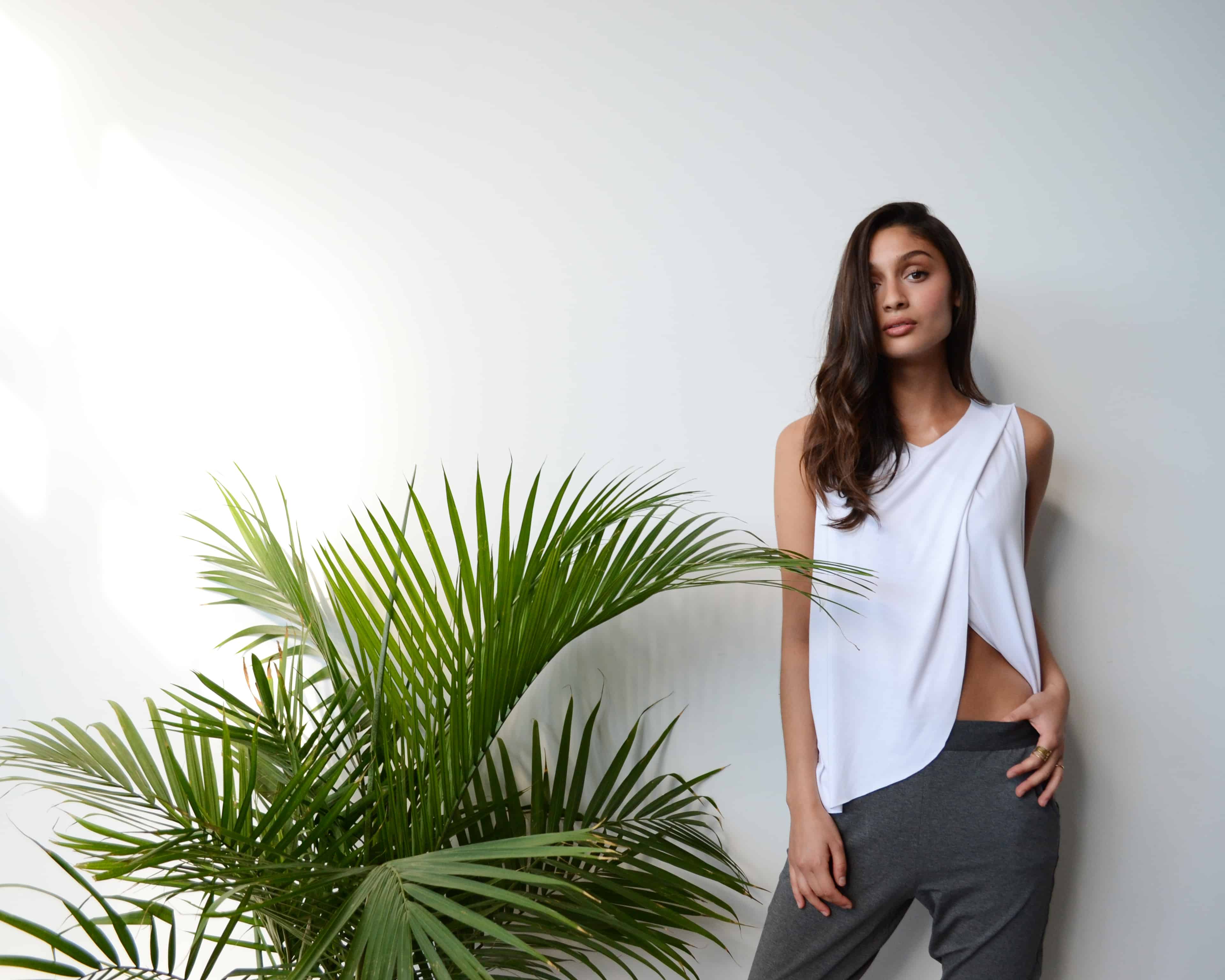 What is it that makes women so crazy about your lingerie?
I think because it's comfortable and looks good. A lot of people think: If it's comfortable, it's not appropriate to wear out. Designing garments that are comfortable and stylish is a relatively new thing that's starting to take place in fashion and lifestyle brands. It's important that women can transition from work to home to events seamlessly, instead of changing three or four times a day. With my brand of lifestyle lingerie and loungewear, women don't have to do that as much.
How did the inception of the MARY YOUNG brand come to be?
I studied Fashion and Communications at Ryerson. In my fourth year, I was asked to produce a Thesis Capstone. I was knitting a lot, so I decided that I wanted to do a collection and showcase how the series of the collection came to be through video. The final collection of hand-knit sweaters and lingerie was shown at Ryerson's Mass Exodus and Capstone Exhibit in 2014.
That's really where it started. After my runway show, everyone responded really well to it. It was named one of the top five of the graduating show by Flare Magazine. It was overwhelming to have such a positive response from everyone. A lot of people wanted to buy my first runway collection, so I spent two or three months doing market research, looking at competitors to see if the market in Canada would bare a line like mine. I saw a lot of lifestyle menswear lines emerging and growing and seeing that opportunity for men, but not women. So that's where I'm trying to fit the brand in as more of a lifestyle brand.
What design are you most proud of and why?
I'm really proud of the high-waist thong. I know it's a simple design, but for me, it makes so much sense. Especially in today's day and age, women are wearing high waist jeans, high waist leggings, and fitted dresses, so it pairs perfectly with a lot of garments that women wear. And I think it offers that comfort with practicality, so it blends the two together.
What must-have lingerie should women be investing in this spring and summer?
For spring and summer, you should invest in a bralette that you feel comfortable in, especially for loose and low tank tops. It's great to feature a bralette that you feel great in and has some design detail whether it's extra elastics or mesh paneling. I think having something that's fun to play with when you're wearing oversized and loose garments is exciting.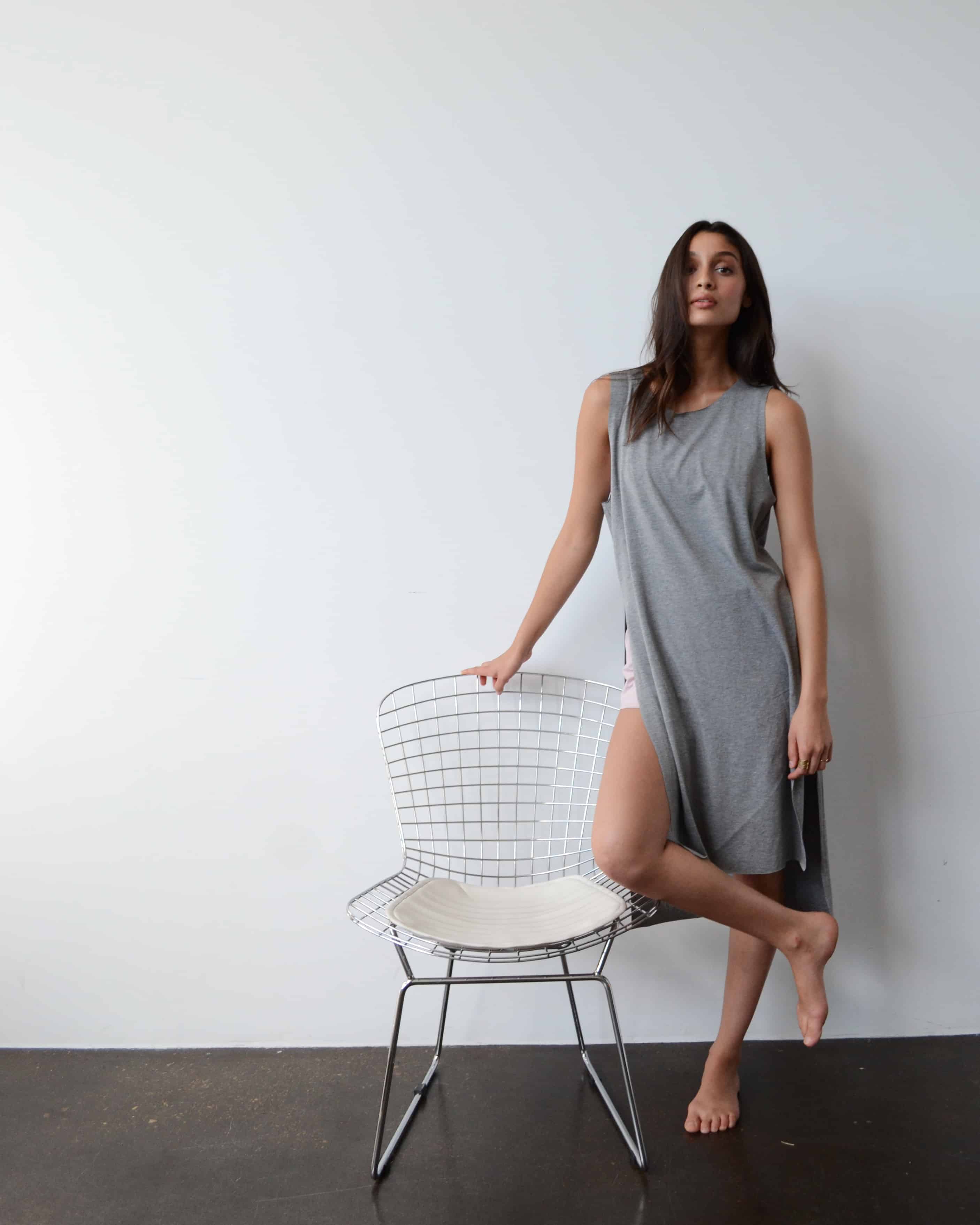 Where do you find inspiration for your collections?
A lot of my inspiration comes from menswear. I wear a lot of menswear, and I think there's an ease that you don't see in womenswear. I also spend a lot of time people watching, seeing how women interact with their clothing. If they're fidgeting, obviously they're not comfortable with what they're wearing. When I see women that aren't fidgeting, you can tell that they're confident; I look at what they're wearing and how that translates to their mood. I want my women to feel comfortable and confident in their own skin.
Since lingerie is the first thing you put on in the morning, it's really important that it's comfortable, feels great and looks great. That way, you're ready to tackle the day and feel good doing it.
What advice would you give to other women who are thinking about launching a lingerie line?
Best advice is definitely: Calculate your risks. I feel like I'm always gambling with my life. There are always risks. And there's never going to be a perfect time to do something. Not everything is going to line up. It's imperative to get everything as organized as possible, calculate the risks that you're willing to take, then once you feel 80% confident (that's probably the most confident you're going to be), then close your eyes and go for it.
What does the future of the MARY YOUNG brand look like?
The future will be growing my brand from the foundation I've already built. Emphasizing the lifestyle aspect, working with other designers (whether it's collaborations or partnerships), and encouraging women to feel more confident in who they are and their natural shape, so they can dress for themselves and not someone else.
What stores are currently selling your brand?
There are eight stores across Canada carrying MARY YOUNG this spring. My SS16 collection is launching the first week of March and will be available in LoversLand, Likely General, Smoke + Ash, Souvenir Studios, and Vincent Park in Vancouver. There are also stores in Montreal, Hamilton and Saskatoon.
Lightning Round:
Beyoncé or Rihanna? Beyoncé
Pink or black? Black
Mean Girls or Save The Last Dance? Mean Girls
West Toronto or East Toronto? West
Sneakers or high heels? Sneakers
Hoop earrings or gold teeth? Gold teeth
Red wine or white wine? Red wine
Follow Mary Young here:
Shop online and follow Mary Young on Instagram, Facebook and Twitter.