Here are our picks for the hottest concerts in Toronto this June.
Jack White
June 9 at Budweiser Stage (909 Lakeshore Blvd. W.)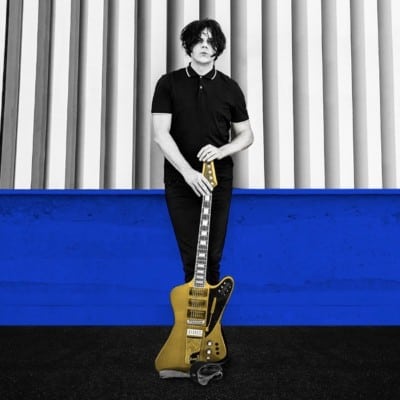 Jack White has lined up a slew of shows across North America and Europe this spring and summer as he embarks on his first tour in nearly four years. In March, the former White Stripes frontman released his third solo studio album, Boarding House Reach, which he's described as "good gardening music or roofing music or, you know, back-alley stabbing music." (You doing alright, Jack?)
$60+ tickets available through Ticketmaster
The Championship Tour
June 12 at Budweiser Stage (909 Lakeshore Blvd. W.)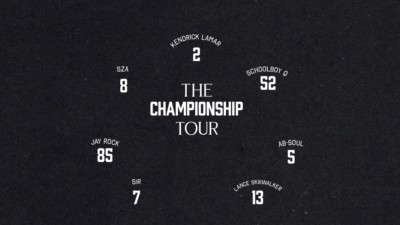 With a roster of talent that includes Kendrick Lamar, SZA and Schoolboy Q, Top Dawg Entertainment is a force to be reckoned with right now. The trio will be in Toronto this month to headline The Championship Tour alongside fellow Top Dawg artists Jay Rock, Ab-Soul, SiR and Lance SkiiiWalker. SZA was forced to take some time off from the tour recently to recover from swollen vocal cords, so fingers crossed she's healed in time.
$114+ tickets available through Ticketmaster
The Sorority
June 14 at Adelaide Hall (250 Adelaide St. W.)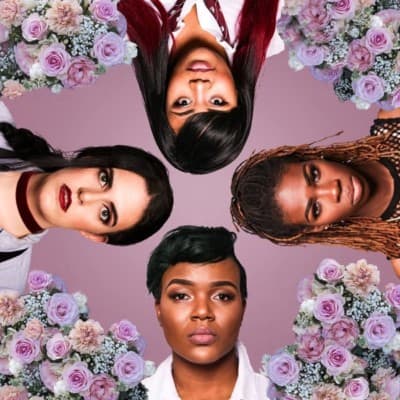 Phoenix Pagliacci, Lex Leosis, Haviah Mighty and Keysha Freshh met in 2016 while taking turns spitting at a cypher hosted by TeamBackPack. Since forming The Sorority, the group has played several festivals, including Manifesto and Canada150, and opened for the likes of Majid Jordan, DVSN, Miguel, Joey Bada$$, and more. They kick off their "Pledge Tour" here in Toronto before travelling to Moncton, Sudbury, and Elora later this summer.
$15 tickets available through Ticketfly
Jungle
June 15 at Danforth Music Hall (147 Danforth Ave.)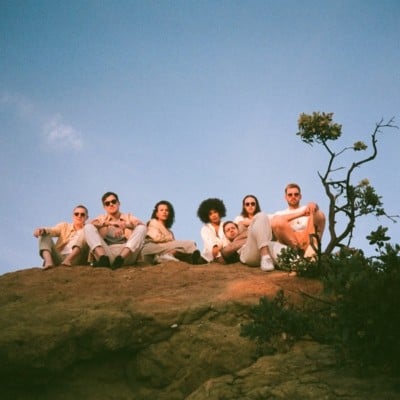 British neo-soul collective Jungle emerged in 2014 with their excellent self-titled debut, spawning hits like "Busy Earnin'" and "The Heat." We're still anxiously awaiting their follow-up album, but the group did return with two new singles this year ("Happy Man" and "House in L.A.") and are in the midst of a lengthy world tour. New York-based band Triathalon will open for Jungle on their Toronto stop.
$27.50 tickets available through Ticketmaster
Blac Rabbit
June 19 at The Drake Underground (1150 Queen St. W.)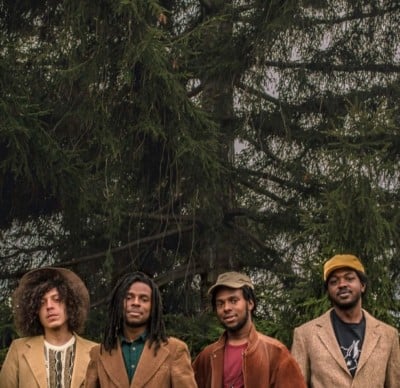 After gaining fame through their performances of Beatles songs on the New York City subway, twin brothers Amiri and Rahiem Taylor–one-half of the psychedelic rock band Blac Rabbit–are taking their show on the road. As they recently explained on The Ellen Show, most people expect them to play Bob Marley or Stevie Wonder covers, so they're pretty surprised when the brothers break into "Eight Days a Week" or "This Boy" (they sound near identical to John Lennon and Paul McCartney, too).
$11.50 tickets available at Rotate This, Soundscapes, and Ticketfly
Washed Out
June 21 at Danforth Music Hall (147 Danforth Ave.)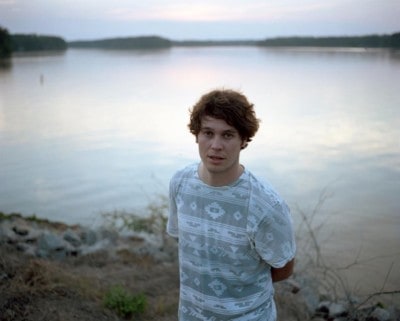 Grooving to the hazy, sun-soaked tunes of Ernest Greene, a.k.a. Washed Out, sounds like the perfect way to spend the first day of summer. The chillwave pioneer will take the stage at Danforth Music Hall later this month as he continues to support last year's audio/visual album Mister Mellow.
$27+ tickets available through Ticketmaster
TEEN
June 21 at The Garrison (1197 Dundas St. W.)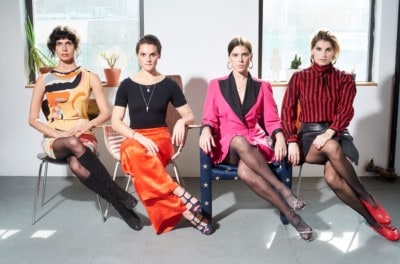 TEEN is an electro-pop quartet composed of sisters Kristina ("Teeny"), Katherine and Lizzie Lieberson and Boshra Al-Saadi. Although they now call Brooklyn home, the sisters originally hail from Nova Scotia and returned to the province to record the band's most recent album, Love Yes. You can catch them at The Garrison this month on a bill that also includes singer/multi-instrumentalist Miles Francis and art-pop band HNRY FLWR.
$10 tickets available at Rotate This and Ticketfly
Peach Pit
June 22 at The Horseshoe Tavern (370 Queen St. W.)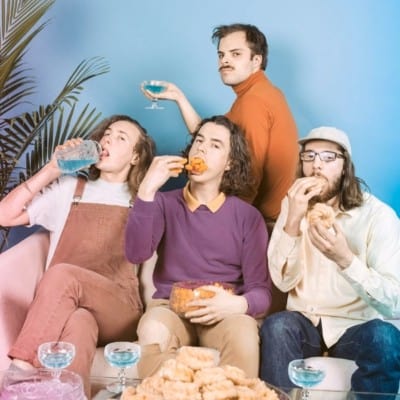 If you like your indie pop with a side of quirkiness, Vancouver's Peach Pit should be right up your alley. The band, who describes their sound as "chewed bubblegum pop," quickly amassed a huge following last year after their self-titled track–off their 2016 EP Sweet FA–went viral on YouTube and has been busy touring since in support of their debut album, Being So Normal.
$12 tickets available at Rotate This, Soundscapes, and Ticketfly