Flaunt It is a grassroots collective of young women from Toronto's Jane-Finch community that use creative mediums and collaborative projects to foster, empower, and celebrate the next generation of young artists, entrepreneurs and activists. On Saturday, December 18th, they're celebrating their 5-year anniversary with the launch of their magazine Love Deeply, Love Often, Love Yourself.
Over the past year, the team at Flaunt It have worked with over 50 artists and organizations to compile a visual anthology that celebrates the stories and artwork of racialized women. Love Deeply, Love Often, Love Yourself is dedicated to "all the women who have never felt seen."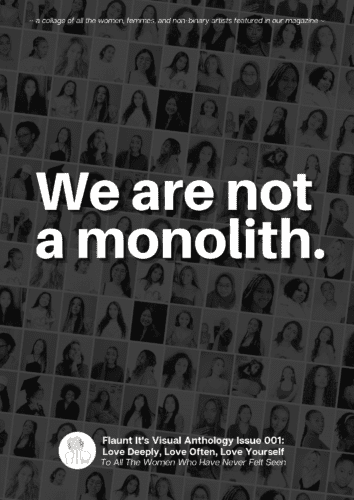 The powerful 200-page collection of literature and visual art showcases work from over 50 emerging and established BIPOC artists in Canada, who were asked to explore their complex identity and share narratives about invisibility.
On December 18, Flaunt-It invites Torontonians to join them at Artscape Weston Common (34 John Street) for a celebration and launch event. Expect live performances, an art gallery, installations, yummy food, music, and fun photo-ops.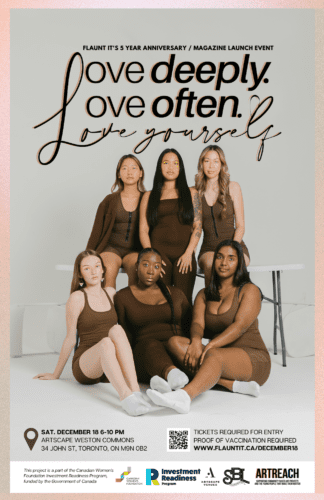 All proceeds from the event will help Flaunt It fund creative resources for youth in Toronto's underserved communities—starting with #JaneFinch.
This project is a part of the Canadian Women's Foundation Investment Readiness Program, funded by the Government of Canada. It is also supported by Success Beyond Limits, Artscape Venues, ArtReach, and Justice Fund.