In the current iteration of The Wedding Party, acclaimed actor Jane Spidell steps into the roles originated by Kristen Thomson. The Wedding Party is a play about two families, a wedding (though we never meet the bride and groom), mistaken identities, and love. It's also outrageously funny. Don't miss out!
We caught up with Spidell this week.
SDTC: What drew you to work on this play?
JS: The genius mind of Kristen Thomson, and the entire cast and creative ensemble. It was thrilling and terrifying to be asked to dive into their crazy fun pool of tightly organized chaos infused with wide-open heart. I'm beyond grateful for this chance to stay warm in January by spreading laughter – what a release. We all need it.
What was the biggest challenge you faced in stepping into the lead for this play?
Getting up to speed with everyone who was coming back into the production. Also, filling the shoes of an artist I've admired for years. So, for starters, it was a huge relief that her shoes actually fit. Literally. So I tried to pretend that would make them fit metaphorically as well. Any little mind trick that can help me get out of my own way in terms of feeling daunted by what seemed like an enormous feat, I was up for trying.
Describe your character in The Wedding Party. How does she resonate with you on a personal level?
Well, firstly, she's the mother of two daughters that she loves fiercely. Then I guess her aversion to pretension, and being undermined or controlled by status. And maybe that she goes a little too far at times in her noble efforts…
What can we expect to experience at The Wedding Party?
Lots of really fun moments, and lots of heart as well. I think you'll see real people in these extraordinarily drawn characters, you'll recognize them all. Expect the unexpected, too.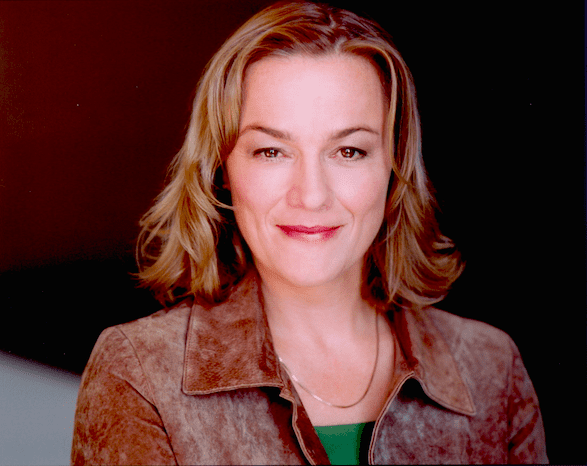 What was the most memorable wedding you ever attended, and why?
Oh, that one's easy. Some friends had an outdoor wedding on a beautiful property in Caledon. The guests had to hike a bit to this enormous tree that was their favourite. All these casual/fancy dressed people walking over rolling hills to witness their union under this big tree, then serenaded by a pretty famous music couple (who were also guests…there were a lot of musicians, let's just say) and then we all hiked back to a shelter put up by the bride and groom where we feasted on homemade deliciousness on bales of hay then got treated to a concert by the bride and groom's band. It was a proper hootenanny, then we all retired when to our tents, which we pitched on arrival. It was glorious fun, it was magic.
What do you love about weddings? What do you hate about them?
I love the idea of them. I hate the pretense that can invade them.
What do you want audiences to take away from The Wedding Party?
Love. Joy. Release. Then go get cake to celebrate the beautiful world inside everyone's heart. Cheers!
Don't miss The Wedding Party running at Streetcar Crowsnest (345 Carlaw Ave) until January 20th. Get your tickets here.