This past weekend, I experienced the #AmexEffect and travelled out West like a suave jet-setter. Your first question might be, "WHY???" I have the lucky job of being an Amex Ambassador: I check out all the perks and experiences that an Amex card offers its Cardmembers and share them with you. Your second thought may be, "Borrrrrrrrrrrringggg." Give me a second; I think this is information you'll want to know.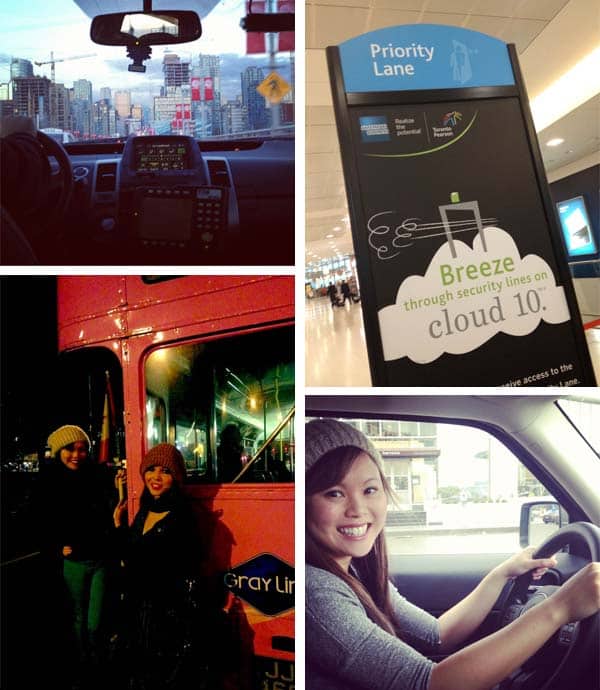 Who hates lineups at the airport? Yeah, we all do. Well guess what? American Express Canada has a partnership with the GTAA (Greater Toronto Airport Authority) which means select Cardmembers can bypass the security line at Pearson and benefits like access to the Plaza Premium Lounge. (And here you were bragging about your Nexus.) You don't have to buy a first class ticket to get first class treatment! If you're a frequent traveller, be sure to make use of that card! Amex's partnership with the GTAA also provides complimentary WI-FI for all travellers visiting Pearson airport.
Why was I flying across the country? Amex has been a longstanding sponsor to Toronto's Winterlicious (the popular foodie fest) but they've also extended their love of culinary events to the West coast for Dine Out Vancouver. Along with fellow Amex Ambassador Lisa Ng from HipUrbanGirl, I had the pleasure of boarding a double-decker bus for the highly anticipated Secret Supper Soiree. We were whisked back in time to the era of prohibition and the 1930s-theme dinner had us dining in both a creaky old mansion and a historical rugby club in Stanley Park. It was particularly enchanting to get dropped off in the dark forest for sumptuous dinner by candlelight and a view of the Vancouver harbour aglow. (Psst, the #DineWithAmex Instagram contest is happening for both Dine Out Vancouver and Winterlicious! Foodies, snap pics of your meals and enter for a chance to win $100 Amex Gift Cards by visiting dinewithamex.ca !! Be sure to follow the conversation with #DineWithAmex, #DOVF, and @AmexCanada!)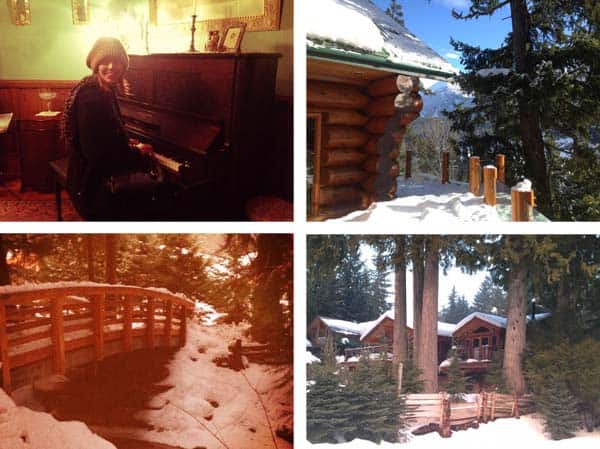 After an evening of delightful culinary surprises, we took the Sea to Sky highway to Whistler Blackcomb, where we spent the night at the Fairmont Chateau Whistler! As the official card of Whistler Blackcomb, American Express provides unique offers, purchase incentives and lotsa rewards for Whistler Blackcomb guests. For someone who used to be a ski instructor but hadn't skied in years, riding the Peak to Peak Gondola and skiing breathtaking runs on the back of a Blackcomb glacier was awesome, in the true sense of the word.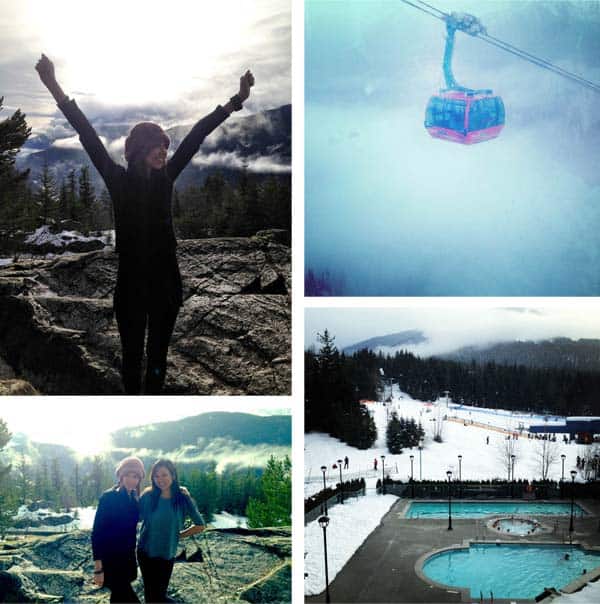 There's a lot of information here, but the bottom line is, get to know your Amex Card because it is so much more than something you swipe to buy things. The more you learn about the perks involved, the more you realize that this is your access card or secret key that can get you special treatment, from the airport to the top of the mountain!