Shiver me timbers! All summer long, Pirate Life Children's Theatre is setting sail aboard a forty-five-foot pirate ship in pursuit of adventure & sunken treasure, and you're invited.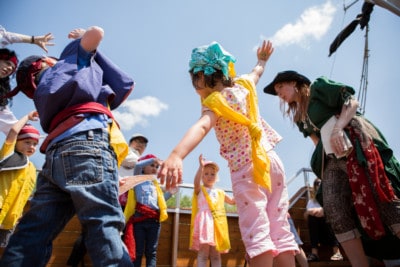 You and your kiddos will board the Island Rogue for a sail around Toronto Harbour–complete with costumes, face paint tattoos and pirate names. The onboard crew will teach you the ways of the sea faring life and will give you an opportunity to fire the water cannons and haul up the loot. If you have a young swashbuckler, they'll love spending time outdoors on a real pirate ship with the best view of Toronto's skyline.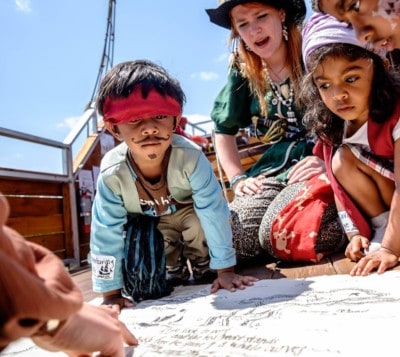 The Pirate Life runs each weekend throughout June and daily throughout July & August. Get your tickets here.