Black history and culture should be celebrated every month of the year, always. But February presents lots of opportunities to dig deeper. We've pulled together a variety of events, exhibits, and educational resources to enrich your month.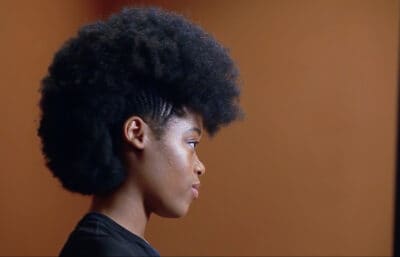 Subjects of Desire on TVO
Kick off the month by tuning in to watch award-winning TVO Original Subjects of Desire, which was selected as one of TIFF's Top Ten. The film challenges harmful narratives about beauty and Black women. "In making this film I wanted to explore the destructive narratives that Black women and girls often face just waking up in their skin. I'm genuinely floored by the incredible impact it's having and the conversations it's igniting," says filmmaker Jennifer Holness. The film is premiering on TVO on February 1st at 9pm ET and streaming across Canada afterwards on TVO.org and YouTube.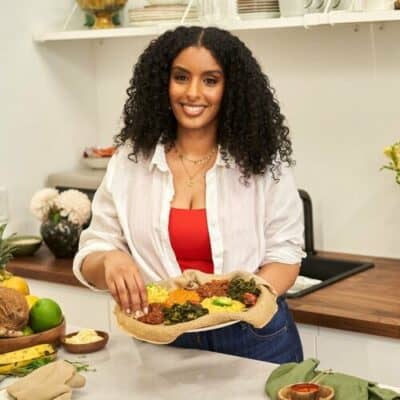 Toronto's Black Foodie joins Traci Ellis Ross for Virtual Roundtable
Hosted by Quickbooks, Health and Wellness for Small Business is a round table discussion where entrepreneurs share how they prioritize their own health and wellness in order to thrive. We were excited to see Toronto's Eden Hagos, founder of Black Foodie, as part of this incredible panel.
The free event is happening on February 1st, at 1PM ET. See other guests here. If you miss it, still be sure to follow Black Foodie on Instagram, which is dedicated to exploring food and culture through a Black lens 365 days a year. We love what Eden has built, and she's always sharing recommendations of Black-owned restaurants and food businesses.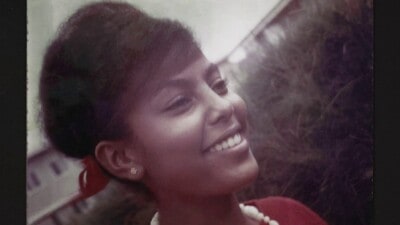 Hot Docs presents Black Light: A Celebration of Canadian Filmmakers
Black Light: A Celebration of Canadian Filmmakers shares unique stories from the rich history of several Black Canadians. The collection features 6 films that are free to stream during the month of February. Black Light is part of Hot Docs' For Viola screening series that centres BIPOC filmmakers and stories. The photo above is a still from Finding Sally, by Toronto filmmaker Tamara Mariam Dawit, who journeys to Ethiopia to deepen her understanding of her ancestry while also trying to solve a family mystery.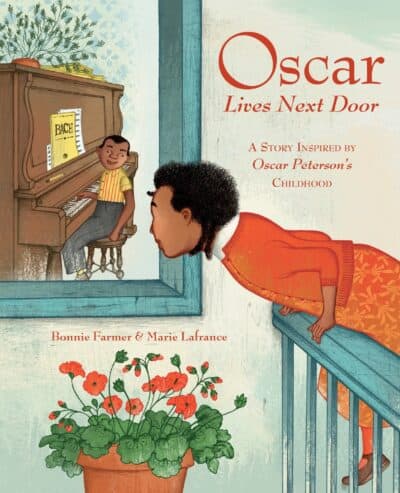 Check out the curated Black History Month sections at A Different Booklist
A Different Booklist has curated a wonderful collection of books for Black History Month, including a tribute to local authors. For parents, the section devoted to kids, from Kindergarten to Grade 12, is a wonderful resource. Order some books and support this beloved Black-owned bookstore that does so much for our city, and the Canadian literary community.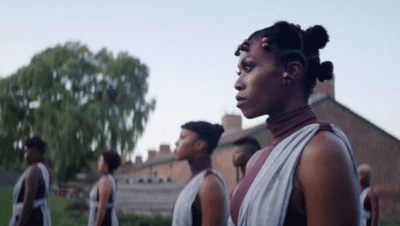 Toronto History Museums: HerStory
Black History Month is an ideal time to pay tribute to some of the women who made or continue to make important contributions to Toronto's history and story, creating a more equitable future for us all. Be inspired by the lives of exceptional women highlighted in HerStory.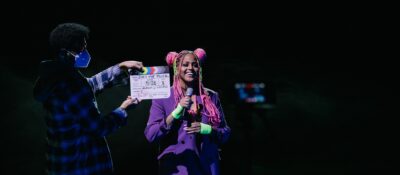 She's Not Special at Next Stage Festival
She's Not Special combines musical theatre and comedic storytelling to explore the pressures of Black Excellence. As a Black Muslim Woman (triple threat!) creator Fatuma Adar is on a mission to free you from the clutches of exceptionalism and teach you how to relish in the joys of mediocrity. Launches Feb 7th. Don't miss this.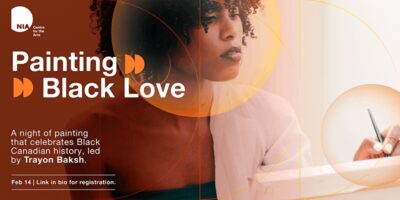 Nia Centre's Black Futures Month 2022
Nia Centre's Black Futures Month launches on February 8th with a collection of conversations and artistic opportunities. Tune in to the book launch on February 10th for Griot: Six Writers' sojourn into the dark, an anthology of work from 6 Black creative writers. On Valentine's Day, you can check out their paint night celebrating Black love. They are also holding a cooking class focused on traditional East African cuisine, and one for Caribbean food.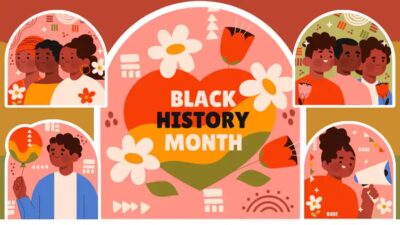 CBC Kids Celebrates Black History Month
CBC Kids has an area on their site dedicated to resources, education, and games to help young children understand the importance of Black History Month. Explore with the youngest members of the family.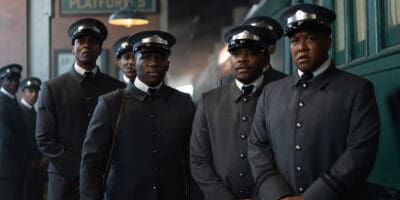 Black History Month at the VIFF Centre
The Vancouver International Film Festival has a ton of programming for Black History Month, including several film screenings at the VIFF Centre with panel discussions and director Q&As. One of the events accessible to all Canadians is the online talk with the key creatives behind the CBC and BET+ original series, The Porter.
Set in the 1920s, the series depicts the Black community in St. Antoine, Montreal — known at the time, as the Harlem of the North. The Porter tells a gripping story of empowerment and idealism that highlights the moment when railway workers from both Canada and the United States joined together to give birth to the world's first Black union, in an era that boasts anything is possible. The Spotlight on The Porter talk will be live-streamed on VIFF Connect on February 28, presented in partnership with the Directors Guild of Canada and the Pacific Screenwriting Program. The series is a must-watch for Canadians, and this virtual event will inspire important conversations.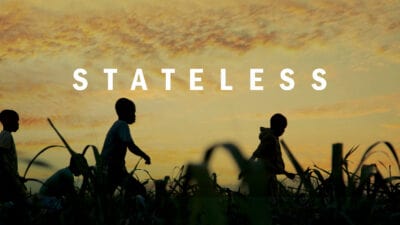 NFB kicks off Black History Month with the launch of Michèle Stephenson's award-winning feature doc Stateless on NFB.ca
In 1937, tens of thousands of Haitians and Dominicans of Haitian descent were exterminated by the Dominican army, on the basis of anti-black racism. Fast-forward to 2013, the Dominican Republic's Supreme Court stripped the citizenship of anyone with Haitian parents, retroactive to 1929, rendering more than 200,000 people stateless. Director Michèle Stephenson's new documentary follows the grassroots campaign of a young attorney named Rosa Iris, as she challenges electoral corruption and fights to protect the right to citizenship for all people. "As a hyphenated Black Latina, I felt compelled to express how deeply embedded the racial caste system is in our Latinx communities and how identity and citizenship are so closely connected to anti-Blackness—and yet its discussion either escapes or is superficially misconstrued by mainstream media," says filmmaker Michèle Stephenson. Watch it tonight.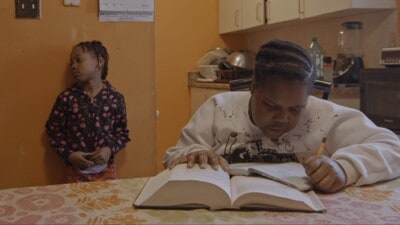 NFB Focus on Black Filmmakers
NFB.ca will be featuring a playlist of 26 new and classic titles by Black filmmakers across Canada that will include distinguished documentary and animated films. Titled "Focus on Black Filmmakers," the playlist celebrates Black Canadian cinema, showcasing an extensive selection of stories told from Black perspectives. From pioneering works by Black Canadian women filmmakers like Sylvia Hamilton and Claire Prieto's Black Mother Black Daughter (1989) to Martine Chartrand's award-winning animated voyage through Black history and culture in Black Soul (2000), from Sudz Sutherland and Jennifer Holness's exploration of the hidden Black history in Canada in Speakers for the Dead (2000) to Charles Officer's critically acclaimed Unarmed Verses (2016), this playlist offers an amazing look at Black storytelling and the diverse experiences of Black Canadians.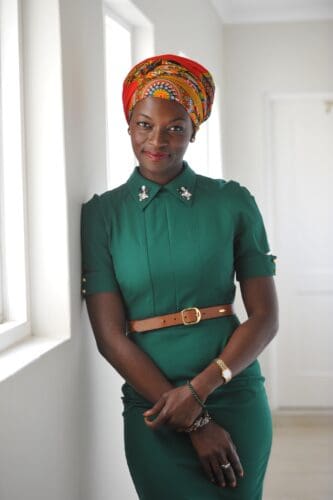 Toronto Public Library
The Toronto Public Library is offering a variety of educational programming and events for Black History Month, including a series exploring Toronto's hip-hop influence, and a talk with author Chidiogo Akunyili-Parr about her intimate memoir I Am Because We Are. The library has also curated BHM reading lists for adults, teens and children.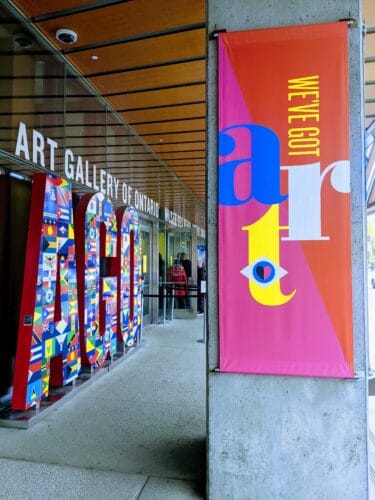 AGO x Toronto History Museums
Throughout Black History Month, Toronto History Museums will be guest-presenting at the AGO's Virtual School Programs, which are 30-minute virtual field trips designed for students in Junior Kindergarten to Grade 12. Teachers, educators, and students at school or at home under supervision can register for one or multiple free sessions.
Poly Styrene: I am Cliché
Hot Docs favourite Poly Styrene: I am Cliché will be available in theatres and on VOD across Canada on February 4th. Poly Styrene introduced the world to a new sound of rebellion, using her unconventional voice to sing about identity, consumerism, postmodernism, and everything she saw unfolding in late 1970s Britain, with a rare prescience. As the frontwoman of X-Ray Spex, the Anglo-Somali punk musician was also a key inspiration for the riot grrrl and Afropunk movements. Co-directed by Poly's daughter, Celeste Bell, the film is also a fascinating study on grief, and how we begin to heal after losing a parent.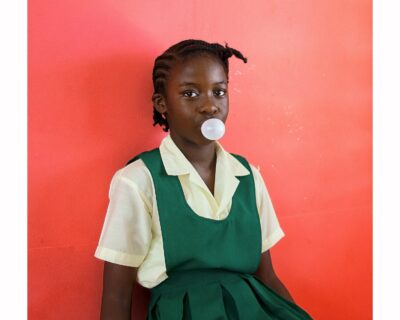 Support Parkdale's BAND Gallery and Black Artists
BAND Gallery is dedicated to supporting, documenting and showcasing the artistic and cultural contributions of Black artists and cultural workers in Canada and internationally. Take a walk to explore the exhibit Uniform by Kacey Jeffers, which can be viewed on the outside of the gallery. Make an appointment to visit Toronto photographer Jon Blak's exhibit Jonkonnu. Or check out powerful prints for sale in the online shop.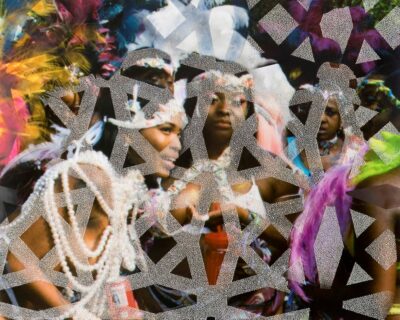 Last Chance to Experience Fragments of Epic Memory at the AGO
Fragments of Epic Memory will include work by more than 30 artists, reflecting a diverse range of perspectives and stories and inviting visitors to "experience the multiple ways of encountering the Caribbean and its diaspora, from the period following emancipation through today."
Expect over 200 photographs from the AGO's Montgomery Collection of Caribbean Photographs, alongside paintings, sculpture, and video works.
"The story of the Caribbean, the diaspora and its artists aren't one story, but a range of histories, media, voices and lived experiences, best understood through the interplay of them all," says Julie Crooks, Curator, Arts of Global Africa, and the Diaspora. "Toronto is also home to one of the world's largest Caribbean communities, and the work of local artists like Sandra Brewster, Natalie Wood and Vancouver's Charles Campbell is a significant part of the transnational story we're telling."
The exhibit runs until February 21st. Schedule your visit now.

Things Black Girls Say at Comedy Bar
Join some of the best Black women comedians in Canada for a night of laughs. Stellar lineup includes Tamara Shevon, Keesha Brownie, Coko Galore, Daphney Jo & MORE! Info and tix here.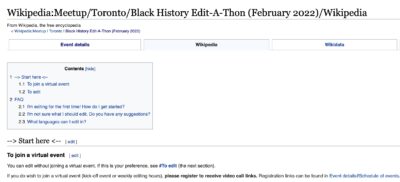 Black History Wikipedia Edit-a-thon 2022
Library and archives staff and students at University of Toronto, X University, York University and Toronto Public Library invite you to celebrate Black History Month by learning how to edit Wikipedia and/or Wikidata to help improve coverage of Black histories. You don't need experience to participate. Kickoff event is happening Feb 7, with editing sessions scheduled throughout the month. Curious? We definitely are! Find out more.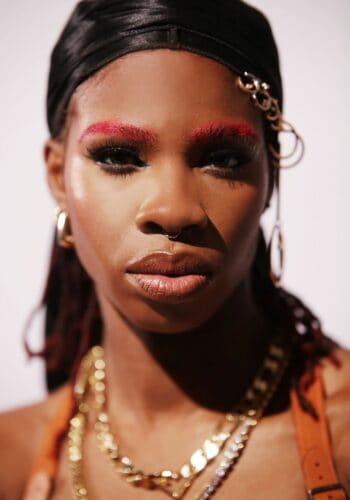 Haviah Mighty To Donate $10K To Support Black Entrepreneurs
Polaris-winning artist Haviah Mighty announced in December that she would be donating $10K to support Black entrepreneurs. She's met with the 20 finalists, and in February, she will be sharing about the winning recipients. Haviah has always done things differently, and we love that she spearheaded this initiative. Her generosity will create a lot of opportunities. Follow her on IG to find out more, and listen to her music, the hip-hop singer-songwriter from Brampton is one of Canada's most original and daring artists.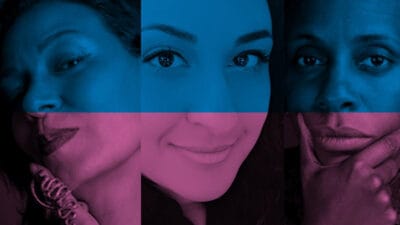 Women in Hip-Hop: Erasure, Trailblazers, and Place Makers
This Hart House event will examine the feminine influence on hip-hop through a conversation with Martha Diaz, Francesca D Amico-Cuthbert, and DJ Lynnée Denise. These trailblazers will share their experiences and knowledge that will make you rethink what you know about the hip-hop world. Register for the event on March 8th here.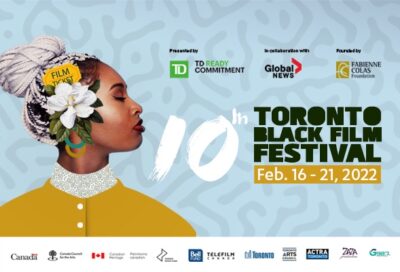 Toronto Black Film Festival
The 10th annual Toronto Black Film Festival is taking place online this year from February 16th-21st. The festival aims to "showcase the most outstanding and most powerful Black films" while celebrating diversity in Black communities and starting important conversations. Check out their full schedule of film screenings, and purchase tickets here.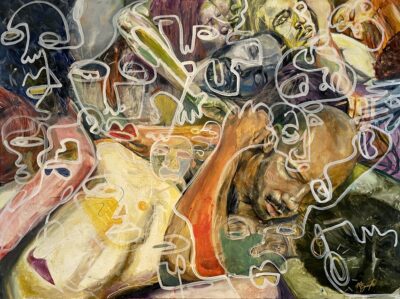 OCAD Exhibit at Yonge-Dundas Square
Throughout February, head to Yonge-Dundas Square to check out the exhibit 'between sunshine and clay'. The outdoor exhibition features works by OCAD U students and recent graduates on five massive screens, curated by Jamaican-Canadian OCAD U Criticism and Curatorial Practice graduate, leaf jerlefia.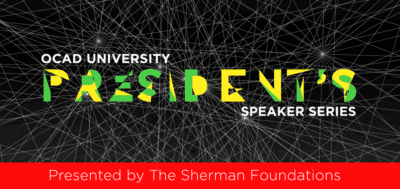 OCAD President's Speakers Series
Love costume design? Curated by OCAD U President Ana Serrano, the President's Speakers Series showcases leaders in art and design who identify as BIPOC in conversation with OCAD U faculty members, sharing their international experience with our community. On February 11, the event titled, How to Dress a Terran Emperor: A Respectful Dialogue with Costume Designer Gersha Phillips will feature the award-winning costume designer in conversation with the Dean of the Faculty of Design, Dr. Dori Tunstall. The discussion will be rooted in Phillip's experience working on a range of film and television productions including Star Trek: Discovery, and the role 3D printing and other advanced technologies play in her design process. This virtual event is scheduled for February 11, 10 to 11:30 a.m. Registration is now open.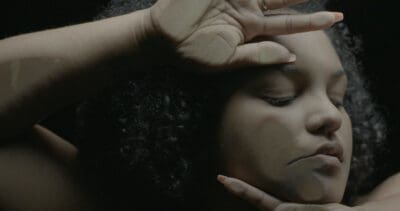 Tell The Body presented in collaboration with Vtape and the Centre for the Study of Black Canadian Diaspora
OCAD U Criticism and Curatorial Practice student Fabiyino Germain-Bajowa brings together videos of poetry, dance, oral history and documentary to give form to the immaterial nature of language. This curated video series foregrounds Afro-diasporic experience. Tell The Body will be available to view online, from February 16 to March 23, Wednesdays, 7 p.m.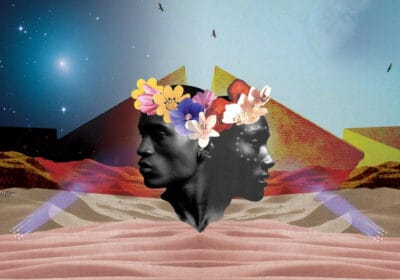 Hart House Black Futures 2022
All month long, Hart House presents a series of programs using the lens of Afrofuturism to explore arts, dialogue, wellness and community. Talks, panel discussions, virtual workshops, art, podcasts—there's a ton to explore.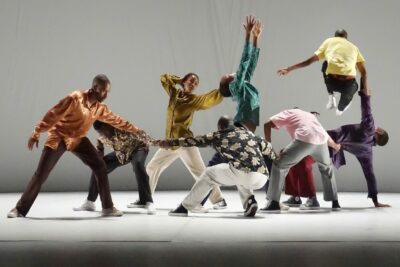 Kuumba at Harbourfront Centre
Toronto's largest Black Futures Month celebration continues supporting Black culture. Dance, music, workshops and literary events highlight that the past reaches into the future. While some in-person events have been postponed due to COVID-19, there are still some incredible virtual events to look forward to, including an electrifying dance performance by Via Kathlehong Dance and choreographer Gregory Maqoma, who've come together to create a show based on popular gumboot street & protest dance from South Africa. Details here.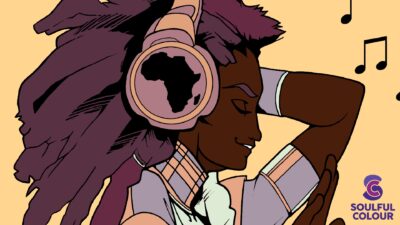 I Am My Best Thing
I Am My Best Thing is a virtual evening of healing through guided meditation, mindful colouring, and sound healing. Registration for this event includes a self-care kit that can be picked up at Hart House. The self-care kit includes: a copy of the colouring book Soulful Colour Mindset•Money•Matters by creator and author Sophia Jackson, multicultural colouring pencils, a healing crystal and more. Happening on the evening of Feb 28th, this event sounds like a wonderful way to end the month. Register now.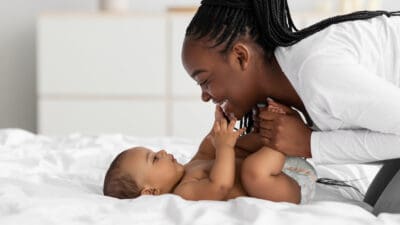 Black Moms Connection
Support an organization that relies on donations! Black Moms Connections is a grassroots, bootstrapped Canadian organization. Donations go directly towards Black mothers and their families. Donate to the emergency fund to help Toronto Black Moms or sign up for monthly giving. Consistent recurring donations to Black Moms Connection, allows them to consistently support moms in need. A small gift can have a large impact. Food costs are high, and $40 can help a new mom pay for a tin of baby formula; $75 can help provide groceries. Between rent, bills, and unforeseen bills – your support can bring peace of mind to a mom by helping her out with her direct needs. Learn more about this wonderful community.