JFL42, the epic festival of comedy itself, is kicking off today and it's got a slew of amazing, hilarious women on the line-up! Incredible YouTube star Miranda Sings is one of the headliners. Late Night with Seth Myers darling Michelle Wolf will be dropping a set. The newly appointed talk show host Grace Helbig is making an appearance. Plus, there's a whole bunch of highly skilled American stand-up comedians coming our way including Nikki Glaser, Aparna Nancherla, Rachel Feinstein, Liza Treyger, and Fortune Feimster.
Yup. There is a ton of estrogen-heavy talent hitting the JFL42 stages and they're not all arriving from down south. Several are from our very own city of Toronto. There are four shows featuring some of the funniest female comedians about town and you should definitely check 'em out. Always support local artists, ESPECIALLY when they're in festivals because Canadian entertainers deserve big time accolades. Also, there are tons of brilliant comics who likely live down the street from you. So, like, go watch your neighbours shows, particularly these neighbours' shows: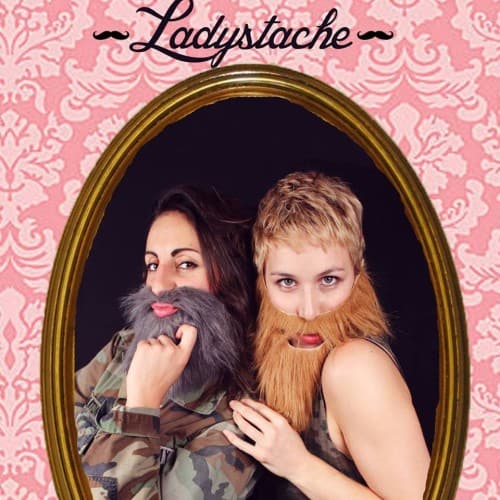 Ladystache
Steph Tolev and Allison Hogg are a dynamite duo of sketch comedy and extreme hilarity and bizarre characters and electric EROTIC chemistry. Their sketches are funny and weird and Bjork-related in all the right ways and their performances are consistently high-energy and acrobatic and Oscar-worthy. They have so much damn fun on stage and that fun is seriously contagious. You will definitely bust a gut or two over this hour. This is one of my favourite videos of theirs where Steph plays a "Moustache Dad"
Moustache Dad from Helix Reel Entertainment on Vimeo.
You can buy tickets to their show on September 29th at 7 pm, HERE.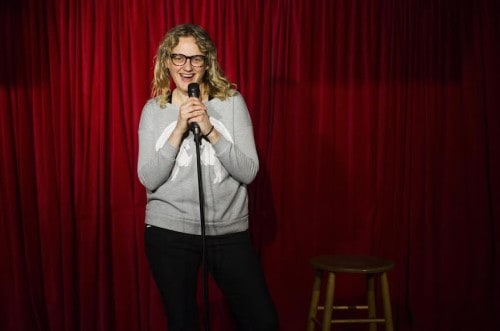 Dawn Whitwell
As I mentioned in my interview with Dawn Whitwell from a few weeks ago, she is my hero and a constant inspiration for me. She taught me the art of stand-up and after you see her perform you will agree that I learned from the master. Dawn is so clever and poignant and personal that at the end of her show you'll not only feel like she's your best friend you'll want to be her best friend. I guarantee excellent jokes and tons of heart and lots of stories about her wife. Look at the mighty Dawn on Comedy Now!
You can buy tickets to her show on September 25th at 10 pm or September 28th at 10 pm HERE.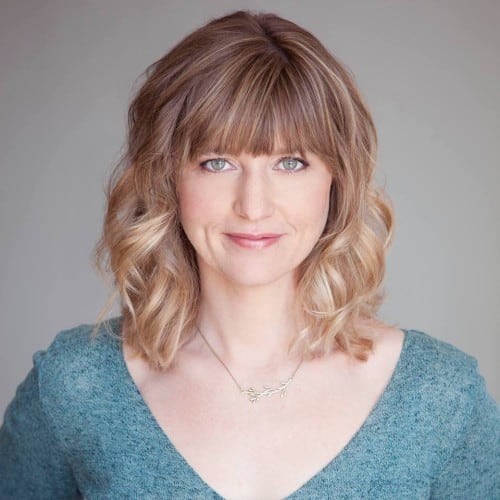 Rebecca Kohler
Rebecca Kohler is not only one of my favourite humans to talk to she is also one of my favourite comedians in the city. His razor sharp wit and ridiculous stories and outrageous opinions constantly excite my comedy brain. She's completely herself on stage and is unapologetic about it. She's one of the best Canadian comics we've got so if you've never heard Rebecca tell a joke you really should. Excessive laughing will ensue. Watch her on JFL All Access here!
You can buy tickets to their show on September 30th at 7 pm HERE.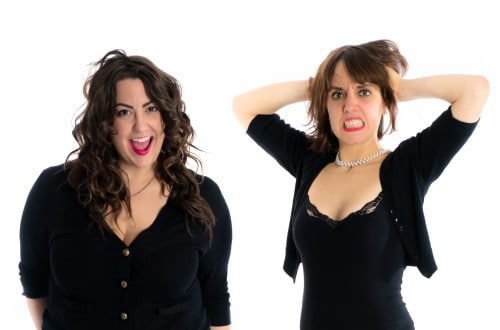 The Crimson Wave
And lastly… yes, this is a shameless plug but I had to do it! I'm a woman and I'm in comedy and I'm in JFL42 along with my period partner Natalie Norman. We make up The Crimson Wave and we are co-hosting an all female lineup of feminist comedians as well as doing a live podcast recording where we'll be discussing menstruation and sex and vaginas galore. Now, I am a bit biased, but in my opinion we're FUCKING HILARIOUS so you should 100% COME TO OUR SHOW FOR SURE. Don't believe me? Look at us prepping for JFL. I eat a tampon for goodness sake. If you're not into that then we probs can't be pals.
You can buy tickets to our show on September 25th at 9 pm and October 1st at 10 pm HERE.