Helmut the Pug is tearing up the 6ix. Since his Pugline Bling video, a spoof of Drake's Hotline Bling, was featured on Buzzfeed, Mashable and Canada AM, Helmut has gained massive popularity (as evidenced by his 12K following on Instagram).
Now Helmut is on a charitable mission. Enter: the 2016 Helmut & Hotties calendar. In case the name isn't self-explanatory, Helmut poses with 12 different local male models from Elmer Olsen Models & Plutino Models. (YUM!)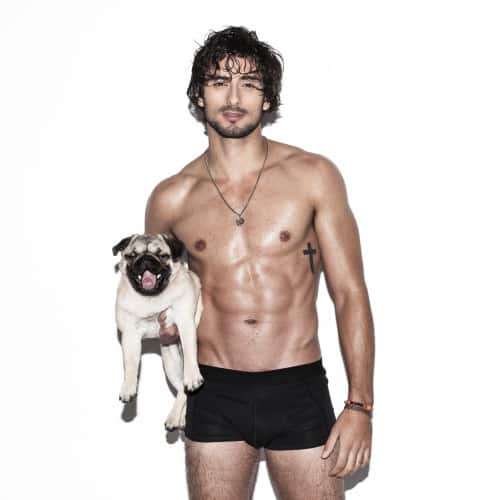 All proceeds from the sales of the calendar will be donated to Pugalug Pug Rescue to help Toronto pugs find new homes. The calendars are now available for purchase. For only $15, this will make the perfect gift for your dog-loving bestie.
Want a little preview? Check out these teasers.
Follow Helmut the Pug on Facebook, Instagram, and Twitter.