I've fallen head over heels in love. It began like many great romances do…with complete and utter indifference. Call it a slow burn. It took some time to peel back the layers and really see the intricacies but now I'm hooked.
My name is Jenny and I am in love with negronis.
The negroni has become my go-to cocktail this season. If you think it's a weird choice for Valentines Day, think again: This cocktail is symbolic of many romantic relationships, being equal parts bitter, sweet and totally intoxicating.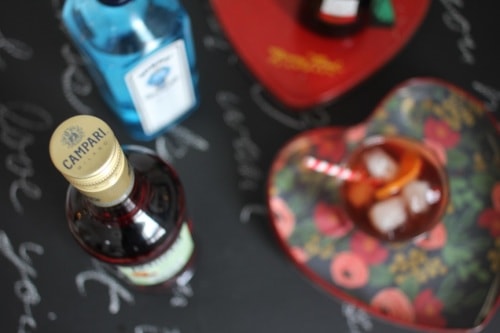 Campari is the essential ingredient in this cocktail. If you're single on Valentines Day like me, grab your girlfriends and consider picking up a bottle of the delicious apertif. Campari is characteristically bitter and makes for good company on February 14th. Campari also has an amazing calendar campaign right now featuring french actress Eva Green evoking the glamour and whimsy of eras past. I'm very into it.
Negroni Recipe
1 oz of Campari
1 oz of sweet vermouth
1 oz of gin
orange peel
ice
Pour the Campari, sweet vermouth and gin in a glass with ice and stir together until its completely chilled. Peel the rind from an orange and rub it on the edge of the glass to perfume it. Garnish the cocktail with an orange twist.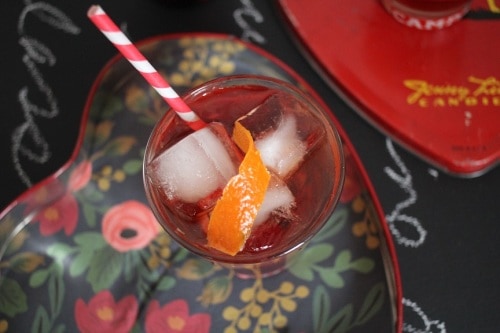 Still thirsty? Check out my signature Valentine's Day drink (with cinnamon hearts!) here.