Twenty-four-year-old Toronto-based entrepreneur Alex Dunn recently launched Novel Editions, one of the first Canadian book subscription boxes available on the market.
Each month's shipment includes a recently released novel as well as two or three related items. A subscription guarantees your membership into the Novel Editions Book Club, where you can use the community platforms to find other like-minded readers to discuss the books. Plus, Dunn includes great book club guides to help you create cozy atmospheres to meet and share your stories – everything from what snacks to serve, wine to drink, questions to ask and activities to try.
We caught up with her this week.
What gave you the idea to start Novel Editions?
I have always loved reading and have always wanted to start my own business. I finished school this year and it seemed like the perfect time to try something new, so after a lot of brainstorming, Novel Editions was born.
What has been your career/education trajectory up to this point?
I have a degree in Psychology and after graduating this year I decided to pursue a career in Publishing as well as working on Novel Editions.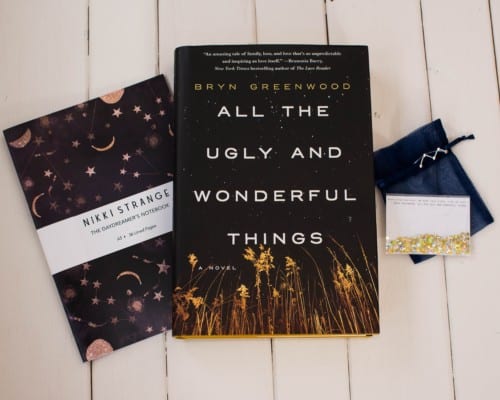 What do you love about creating these boxes each month?
I love that it allows me to be creative. I get to read a ton to find the perfect book and I always create boxes that I would want to receive in the mail.
What's the biggest challenge you've overcome in launching Novel Editions?
People tell you that starting a business is difficult, but you don't realize how difficult until you're in it. Our first box went out in November and absolutely everything that could go wrong did. Our custom boxes were a disaster, so I had to quickly find another company to create new ones. Our books were delayed in being printed, so I had to call and beg to get them here on time. There were so many little disasters, but it's all a learning experience and our launch ended up being successful.
What do you look forward to for Novel Editions in 2017?
Creating more unique boxes and expanding into other areas. We have a lot of surprises coming up and I think that our subscribers will be pleased with what we have planned for them!
Start your subscription here.