Lulu Wei's There's No Place Like This Place, Anyplace premieres at Hot Docs this week. The documentary shares the story of Honest Ed's, the garish and beloved department store that defined the Bloor & Bathurst intersection for 70 years. But more than that, Wei's film is about a rapidly changing Toronto, where neighbourhoods are stripped of character for the purposes of gentrification.
In 2016, when the news hit that Honest Ed's would be demolished, there was a resounding outcry from Torontonians. Saddened and outraged, we knew that the removal of Mirvish Village would forever alter the fabric and charm of the Annex neighbourhood.
Wei was a resident at that time, living on one of the neighbouring streets,"This was a personal story for me that unfolded around me, as my partner and I were living in the block. I realized that no one was documenting how special the block was and I was worried that it would be forgotten."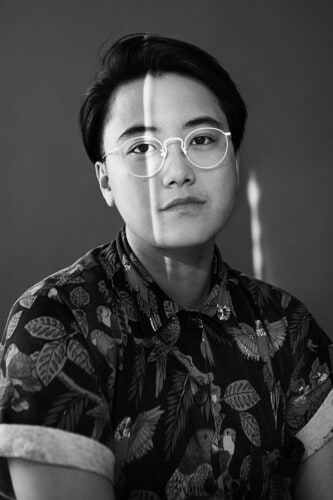 The documentary takes us back to 1940's, sharing archival footage from those early years, and walks us through the many eras Honest Ed's lived through, all the while questioning urban design. For anyone who ever got lost in the maze of Honest Ed's (it was nearly impossible not to), There's No Place Like this Place, Anyplace will bring back memories, both from the wacky store (would you like some Timotei shampoo or an Elvis bust?) but may also trigger a longing for a Toronto that used to be.
With condo development and inflation fuelling our current housing crisis, and the pandemic (with no end in sight) forcing so many neighbourhood gems to close their doors—our city is changing at an alarming rate. Wei hopes There's No Place Like This Place, Anyplace stirs conversations about what makes a city livable, "I'd like audiences to see the complexity of the issues that are raised and I hope it will encourage people to think about who our cities are being built for and how do we create cities that we want to actually live in."
There's No Place Like This Place
,
Anyplace
premieres on Hot Docs on May 28th, and will be available to stream until June 10th. More info on the Hot Docs site.