This Saturday, a stellar lineup of queer comedians will be performing at Gay AF Comedy's Pride-Stravaganza, hosted outdoors at the historic Campbell House Museum. Toronto comedian Martha Chaves will be headlining this unique comedy showcase, with jaw-dropping laugh-out-loud sets from some of the country's top LGBTQ+ comics.
Dubbed "the grand dame of Canadian comedy," the Nicaraguan-Canadian comedian is known for her witty and provocative standup. Chaves is a regular on the CBC Radio shows Because News and Laugh Out Loud, and has performed sets at comedy festivals around the world in English, French, Spanish and Italian.
Chaves is a comedic force, and has led the way in Canada's queer comedy sphere. She headlined Canada's first LGBTQ+ comedy tour, Queer and Present Danger, as well as The Ethnic Rainbow, Canada's first comedy show featuring queer comedians of colour, as well as many Toronto Pride events.
We connected with Chaves to ask about her comedy inspirations and what we can expect from the upcoming Pride-Stravaganza.
What was it that made you want to get into comedy?
I wanted a profession in which I could distill the circumstances of my life with all its hues and woes, into entertainment for others.
Can you remember the first time you fell in love with a comedian?
I wouldn't say "fallen in love", but I remember the one that initially made me realize that comedy is an art that requires talent and dedication and luck—I felt a calling. George Carlin. He inspired me with his sheer brilliance and dedication to the craft and masterful use of language. Carlin was a wordsmith.
In your opinion, why is a queer comedy show so important right now? In 2023?
Because some people want to obliterate us, beginning by shutting us up. Laughing at them and celebrating our lives by being ourselves on stage is a way to stick it to them.
What's making you laugh these days?
My wife Linda makes me laugh more than anybody in the world. Her sense of humour is exquisite, and silly, and sexy.
What's some career advice that has served you well?
Work hard then work harder and then work harder. In every bit and every joke, try to escape mediocrity.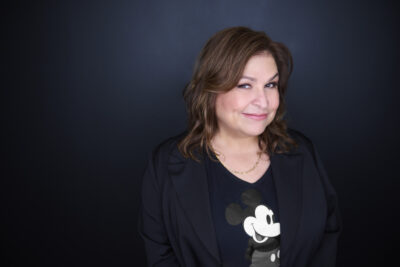 What can people expect from this show?
Belly laughs and great queer voices.
How do you plan to celebrate Pride this June?
I'll celebrate marching with ACTRA, my union, in which I am a councillor. And then on my balcony.
What's a nonprofit that you'd like to give a shoutout to, and why?
Sistering is a multi-service agency for at-risk, socially isolated women and trans people in Toronto who are homeless or precariously living.
What would you like to say to the queer kid or adult who's feeling nervous or scared about sharing who they truly are?
I would say, to take all the time they need to come out and to know that when they do decide to come out, Tia Martha will be there to morally support them, hug them, and teach them how to send the haters to hell in a funny way.
What has stand-up given you?
My raison d'être. My life's purpose. My sanity. My wife. I met her at one of my shows.
Gay AF Comedy's Pride-Stravaganza is happening this Saturday, June 17 at the Campbell House Museum. Tickets are available here.