Remember that scene in the OC where Alex (Marisa's soon-to-be-girlfriend who worked at the Bait Shop) is on her awkward set-up with Ryan (Marisa's recent ex) at the Walkmen show, and she asks him if he likes live music? And he's all "No, I like Journey, you?" and she's all, "It's my passion." We feel you, Alex, and so does Me to We Style.
Me to We Style is a Canadian company that produces sweatshop free, environmentally responsible, and unbelievably soft apparel, and for the fourth year in a row, they've teamed up with the Canadian Academy of Recording Arts and Sciences to create the 2013 Live.Music Collection for the Junos. Check out Melanie from Canadian band Belle Plaine rocking her Live.Music shirt from a stop on their recent tour. And me! Wearing one too!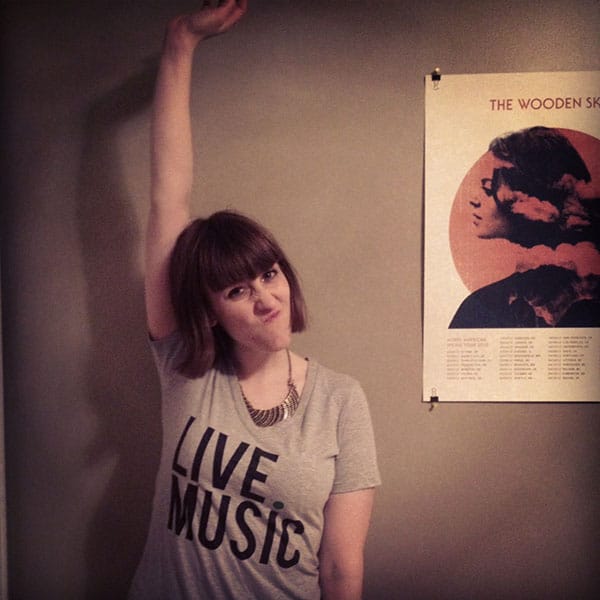 Half of Me to We's annual profits go to offsetting administrative costs for Free the Children, which helps children around the world through education. Every purchase of a tshirt, hoodie, scarf or tote will not only allow you to proclaim your love of Canadian music, but also allow you to help a great cause.  Check out the collection here.