Whether you hoarded houseplants during the pandemic or you just began venturing into the world of plant parenthood, we have the perfect series for you.
Betty Xie explores what the pandemic might look like from the perspective of our beloved houseplants in her new 5-part animated series for CBC Gem, Uprooted: The Plantemic.
The series follows a group of houseplants as they navigate the ups and downs of pandemic life in a Toronto apartment. Xie, the writer and director, began working on the series a couple of months into the pandemic, inspired by how her own plants became her companions during the lockdown.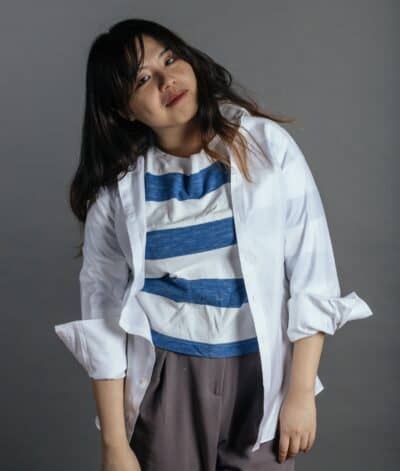 A growing pandemic trend
In conducting research for the show, Xie discovered that it's common for urban dwellers, in particular, to gravitate towards houseplants to make up for a lack of social interaction and available green space. For many, this instinct was only enhanced by the pandemic.
"A lot of people feel this very palpable sense of loneliness, and so I think we turn to our plants to seek comfort. Plants are one of those ways that we can see how life grows and blossoms over the seasons of time, reminding us of that sense of life."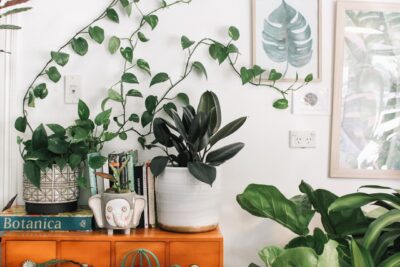 One of the show's plant characters, a perpetually confused green onion, was inspired by the pandemic trend of growing vegetable shoots in jars of water. "Many people started growing their own green onions at their home, and it's a vegetable used in Asian cuisine a lot, so I thought it's a nod to my culture as well," says Xie. The other plants were based on those that Xie owns. She worked closely with art director Joyce Hui to craft characters that reflect qualities of the plants themselves, both visually and personality-wise — like the prickly cactus or the aloof air plant.
From there, Xie says the voiceover casting process came naturally, beginning with Kim's Convenience's Andrea Bang as the bubbly voice of Anna, the optimistic pancake plant. Xie completed the cast with all Asian-Canadian actors, including Eric Bauza, the first Asian actor to voice Bugs Bunny in Looney Tunes Cartoons.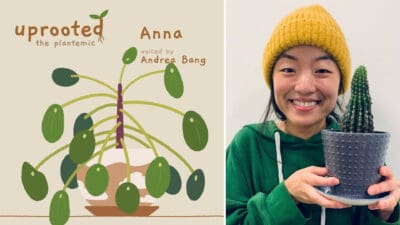 Plants can get existential too
Uprooted remains relatable and grounded despite the focus on talking houseplants. The jokes and references to early quarantine days evoke a sense of nostalgia and familiarity. The plants find themselves taking up exercise and meditation, binge-watching TV, trying to look their best to be in the background of Zoom calls, and having existential crises, mirroring what many of us experienced in the early days of the pandemic. A human character is part of the story, but Xie thought it was important she remains a subtle presence in the background to keep the focus on the plants' journeys.
"It's really also about our existential search for meaning. There's some absurdity about plants trying to find meaning during the time, and there's something very funny about that. But also, hopefully, people will reflect on that on a deeper level," says Xie.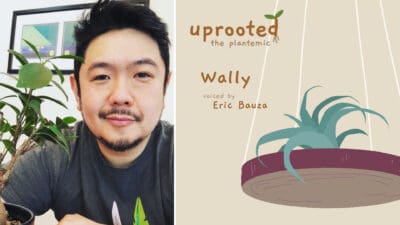 With a total runtime of 20 minutes, the show is a perfect mini escape for a blah day of pandemic weariness. It's also a heyday for any pun lovers out there, as the title hints at. As we all search for the small things that bring us comfort and joy during stressful times, maybe talking houseplants can be one of them.
"My intention is for people to be able to watch this on a day that they feel nothing during the pandemic. We all have those phases in these difficult times… I would love this show to be able to uplift people's spirits."
Uprooted: The Plantemic is now available to stream on CBC Gem. Watch the trailer here.