This week, see the work of (and get your chance to meet) more than 900 promising young artists and designers at #GradEx102, OCAD's biggest GradEx EVER.
GradEx is a five-day exhibition spread across three buildings on campus, including the iconic Sharp Centre for Design (100, 113 and 115 McCaul Street). Check out future art and design stars like Integrated Media student Sandra Ibrahim, whose work combines art and science (she's created light boxes featuring images taken through a microscope).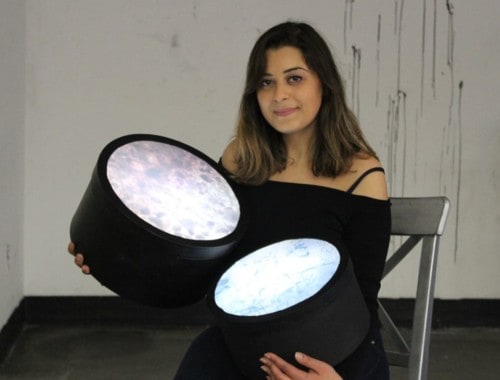 Or these sculptures and installations by student (and mother of four) D'Andrea Bowie. Her work is inspired by her experience as part of OCAD U's artist residency on Toronto Islands. This beautifully detailed ceramic mural is titled "The Toads on Doughnut Island."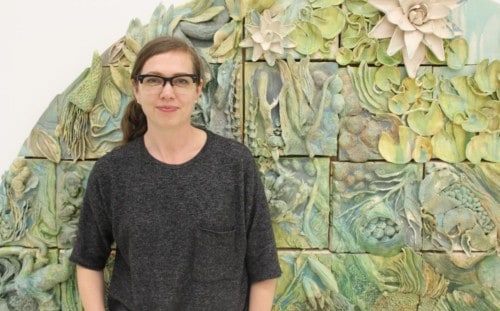 You'll get to see the hand-painted work of Sarah Alinia Ziazi, who explores historical contraceptive practices such as women using thimbles as diaphragms or weasel testicles as contraception in the Middle Ages.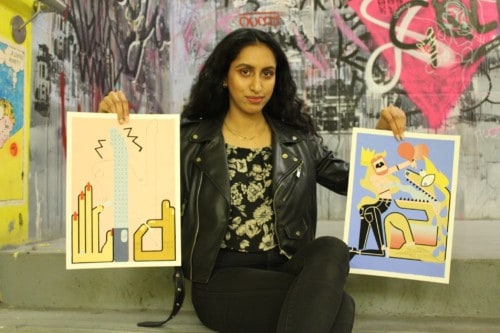 Opening Night Celebration is this Wednesday, May 3 from 6:30 p.m. to 11 p.m. The exhibit runs through May 7th. More details here.