Spring has arrived, and with it a stack of hot new releases. From books that have recently hit shelves to buzzy titles that are soon-to-be published, Books Editor Ameema Saeed, along with other Shedoesthecity bookworms, have picked our best bets for the season. Poignant memoirs, complicated love stories, heists, eerie mysteries, and great fiction to get lost in this spring… read on, and read plenty.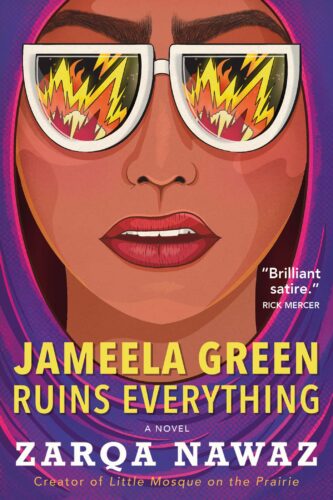 Jameela Green Ruins Everything
Jameela Green Ruins Everything is zany, daring, and hilarious, and exactly the type of novel we'd expect from Zarqa Nawaz, creator of CBC's award-winning sitcom, Little Mosque on the Prairie.
We first meet Jameela at her book launch, where things don't go as she envisioned. Irate that her book isn't getting the attention she feels it deserves, Jameela reluctantly seeks answers through prayer, pleading with God for help. "My first book, Laughing All the Way to the Mosque, didn't make it to the New York Times bestseller list. Like Jameela, I was very upset!" says Zarqa, with a laugh. "I was narcissistic and self-involved."
One reviewer on Goodreads exclaims that Jameela Green reads like a fast-paced TV sitcom, and it's true. So desperate for success, Jameela will do anything. One bizarre move leads to the next, and within a few chapters, Jameela's life is unrecognizable as she finds herself in the middle of an international terrorist operation. "Once I decided that Jameela was going to the Middle East, I knew this was going to be about ISIS." The result is a satirical masterpiece that few on earth would dare to do. Read our full interview with Zarqa Nawaz here. JM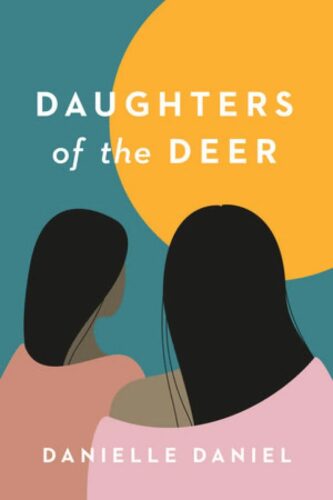 Daughters of the Deer – Danielle Daniel
Daughters of the Deer is a haunting historical novel where author Danielle Daniel imagines the lives of her ancestors in the Algonquin territories, in the 1600s. This story is inspired by her family link to a girl murdered near Trois-Rivières in the early days of French settlement.
Marie is an Algonquin woman of the Weskarini Deer Clan, who lost her first husband and her children to an Iroquois raid. After another lethal attack, her chief begs her to remarry for the sake of the clan. Marie is a healer who honours the ways of her people, and Pierre, the green-eyed ex-soldier from France, is not the man she would choose. However, her people are dwindling, due to the diseases brought by the white men, and nearly starving every winter as game retreats from white settlements. If her chief believes such a marriage will cement their alliance with the French, against the Iroquois and the British, she feels like she has no choice. Reluctantly, she trades the memory of the man she loved, for a man she doesn't understand at all, who is blinded to the ways of her people.
This is a powerful story, bringing to life women who have fallen through the cracks of settler histories. Especially Jeanne, the first child born from this new marriage — neither white, nor Weskarini, but caught between worlds. As she reaches adolescence, it becomes clear that she is Two-Spirited. In her mother's culture, she would have been considered blessed, and to be holding special wisdom, but to the settlers of New France, and even to her own father, Jeanne is unnatural, sinful, a woman to be shunned, and even worse.
Daughters of the Deer is a poignant, heartfelt story, exploring the long history of violence against Indigenous women, and the disruption of First Nations culture, and I can't wait to read it. AS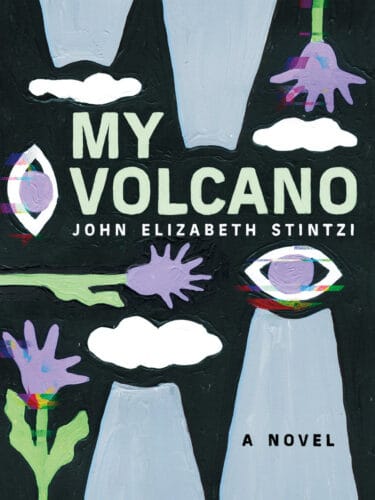 My Volcano- John Elizabeth Stintzi
John Elizabeth Stinzi's latest defies genre — setting the mythic and absurd against the starkly realistic, attempting to portray what it feels like to live in a burning world.
Told in electrifying, poetic prose, My Volcano is a pre-apocalyptic vision, following a diverse cast of characters from around the world as they experience their own "eruptions". A jogger in Central Park notices a mass of stone in the centre of the reservoir — a mass that, three weeks later, grows into an active stratovolcano, nearly two and a half miles tall. This inexplicable event coincides with a series of strange phenomena happening around the world.
This book sounds strange, and also really special — tapping into our collective anxieties about climate change, and a world on fire, in an absurd and poetic way… I can't wait! AS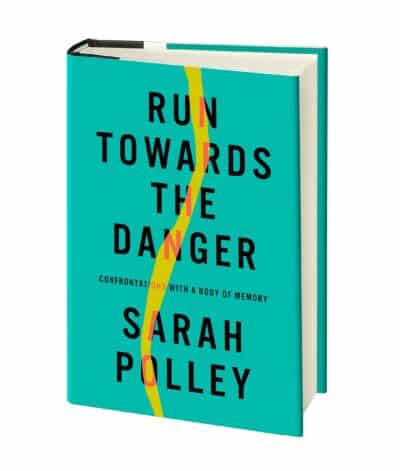 Run Towards The Danger – Sarah Polley
I devoured Sarah Polley's Run Towards The Danger within 24 hours. For the past week, whenever my partner passes me in our home, I'm on the phone telling someone else why they should read this book. It has had a profound effect on me.
Were you one of the millions who used to watch Polley on Sunday night in the 1990s hit family series Road to Avonlea? In Run Towards The Danger, Polley opens up about the reality of being a child actor, and how that period of time in her life informed many choices she has since made in adulthood.
She also bravely shares about a horrific sexual encounter with Jian Ghomeshi, that allegedly happened when she was just 16. Polley reveals, in painstaking detail, the difficult decision she made to not join other women who came forward about Ghomeshi in 2014. It's a decision that has weighed heavily on the writer for years. But what she has to say about the matter offers important commentary on both our flawed legal system and how women survive trauma. Her experience will resonate with many.
Unlike a traditional memoir, Run Towards The Danger isn't chronological, and Polley makes clear that it isn't her life story, but pieces of her journey. The title of the book references a recommendation given to Polley by a brain specialist, after she received a blow to the head. For years, she dealt with excruciating migraines and brain fog, and it robbed her of time with her three young children. After consulting dozens of doctors and healers, the advice that helped her the most was when she was told to "run towards the danger," or tackle the things that she'd been avoiding.
Writing this riveting book is one of those things, and once you pick it up, you won't be able to put it down. Polley's story is a sharp reminder that things are rarely as they seem, and we all have stories and complicated lives. We're grateful for her honesty, empathy, and insight that has helped us review our own history—daring to examine the nuances of certain moments and chapters with a fresh perspective. JM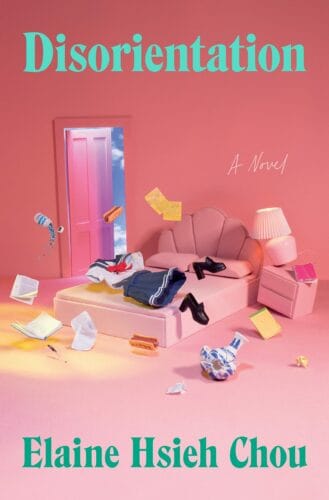 Disorientation – Elaine Hsieh Chou
Disorientation follows 29-year-old phD student Ingrid Yang, who is desperate to finish her dissertation on the late canonical poet, Xiao-Wen Chou. After four years of painstaking research, she has nothing but anxiety and stomach pain to show for her efforts, when she accidentally stumbles onto a curious note in the Chou archives — which she uses to convince herself that it's her ticket out of academic hell.
Her exploits to unravel the note's message lead to an explosive discovery — upending her life, and the lives of those around her. With her friend Eunice Kim by her side, and her rival Vivian Vo hot on her tail, they set off on a rollercoaster of mayhaps and misadventures, from campus protests, to book burnings, and a movement that stinks of "Yellow Peril" propaganda.
In the aftermath, nothing looks quite the same to Ingrid — including her gentle and doting fiancé Stephen. When he goes on a book tour with the "super kawaii" Japanese author he's translated, doubts and insecurities creep in, as she finds herself drawn to the cool Alex Kim. As the events Ingrid instigated keep spiralling, she has to examine her complicated relationship with white men, white institutions, and most of all, herself.
This sounds like an incredible and unforgettable satire, offering an incisive look at white supremacy in academia, complicity, and rage, as it asks the question "who gets to tell our stories — and how does the story change when we finally tell it ourselves?"
It sounds INCREDIBLE, and I'm already obsessed with the stunning cover. AS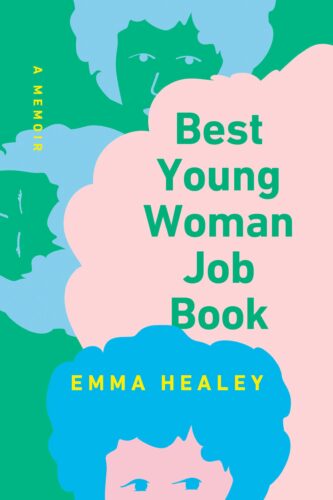 Best Young Woman Job Book — Emma Healey
Emma Healey's witty memoir follows her career through a series of odd jobs that weren't quite what she had in mind when she envisioned being a writer. Now the author of two poetry books, Begin with the End in Mind and Stereoblind, with published work in a slew of media outlets, her memoir shows how it hasn't been an easy road for Emma to get here.
Her university creative writing program teaches her more about surviving the trials of the literary world than about the art of language. To pay the bills in her twenties, she writes software manuals for a lead porn producer, captions daytime TV, works for a marketing firm run out of a bedroom, and narrowly avoids death at her research assistant job. While finding her voice as a writer, Emma navigates the ups and downs of modern dating and begins writing essays about her life for money. Along the way, she grapples with the blurred lines between art, identity and work — facing questions many writers and artists can relate to.
As someone at the beginning of my writing career with no idea where the twists and turns of my twenties will take me, I feel especially drawn to Emma's story. With all of the ups and downs and detours she faced, I think it will be a needed reminder that career paths usually aren't linear, and even if you aren't where you want to be right now, it doesn't mean you've failed.
Best Young Woman Job Book is sure to speak to aspiring writers or anyone who is finding their footing in the gig economy, feeling like their dream job is always just out of reach. AC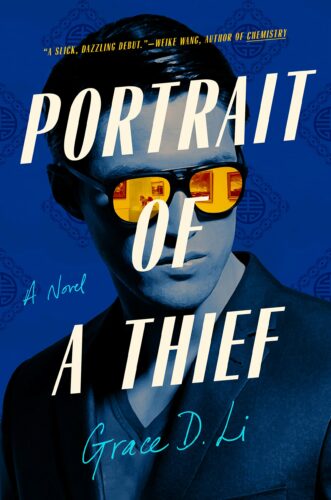 Portrait of A Thief – Grace D. Li (April 5th)
I have been excited about this book since THE MOMENT I heard about it.
Portrait of a Thief is Grace D. Li's debut novel. Drawing inspiration from the true story behind this article, this is a heist novel inspired by the (true) story of Chinese art vanishing from Western museums. This book follows a group of college students who are recruited to steal Chinese art (which itself was stolen from Beijing centuries ago).
The crew is made up of every popular heist archetype you can imagine: A conman, a thief, a getaway driver, a hacker, and of course, their leader — Will Chen — art history major, perfect student, and his parents' American Dream.
Described as Ocean's Eleven meets The Farewell, it's more than just a heist novel. It's also an exploration of Chinese American identity, as well as a necessary critique of colonialism, and its lingering effects. PLUS Netflix has already snagged the TV rights — so you can read it before you watch it! AS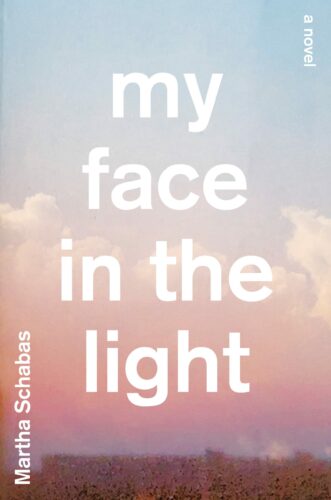 My Face in the Light — Martha Schabas (April 12)
Acting has been at the centre of Justine's life for years. But recently, her theatre career, marriage, and life in Toronto have left her feeling uneasy. After an awful audition across the pond in London, she receives a strange business proposition — one that would let her leave everything behind.
As she deals with the complications of abandoning the life she knew, Justine is forced to confront trauma from her past, including her relationship with her estranged mother, a famous painter.
Schabas' first novel, Various Positions, was shortlisted for an Evergreen Fiction Award and named a book of the year by The Globe and Mail, Quill & Quire and NOW Magazine. Publishing next month, My Face in the Light is already receiving high praise within the literary community.
"Martha Schabas has written a novel like cut crystal; clear, crisp prose that, when held up to the light of careful contemplation, reflects back many-hued revelations. She is a writer of astonishing intelligence," says Jordan Tannahill, Giller Prize-nominated author of The Listeners.
Named a most-anticipated book by The Globe and Mail and CBC, this sounds like an intimate and psychological story that isn't afraid to dive into art and identity. Obviously, we love that it's set in Toronto. AC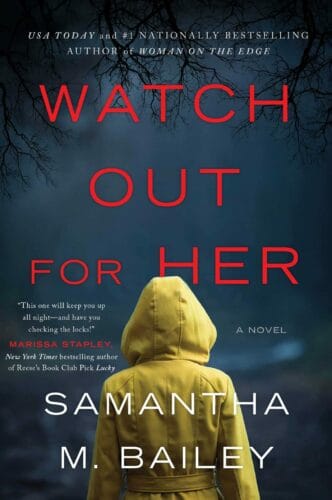 Watch Out For Her — Samantha M. Bailey (April 26)
Best-selling author Samantha M. Bailey's newest creepy thriller set in Toronto and Vancouver already has us looking over our shoulders. Sarah Goldman, her 6-year-old son and her husband just moved across the country. After discovering some shocking secrets about their former babysitter Holly, the family fled to a friendly suburb far away… or so they think. When Sarah discovers hidden cameras in their new house, she has to find out who's watching her family and do everything she can to keep them safe.
Exploring themes of motherhood and paranoia, this psychological thriller is bound to be a gripping page turner. "Filled with foreboding from the very first page, this one will keep you up all night—and have you checking the locks," says Marissa Stapley, New York Times bestselling author of Reese's Book Club Pick Lucky. We already have chills. AC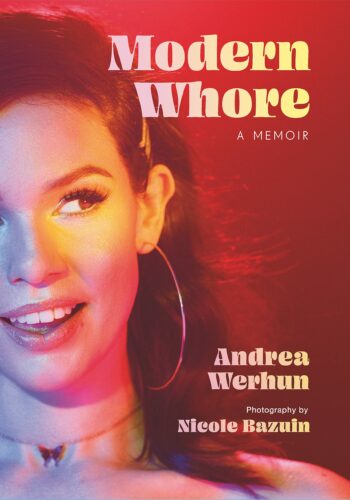 Modern Whore – Andrea Werhun, Photographed by Nicole Bazuin (April 26th)
This is without a doubt my most anticipated memoir of the year. It's technically a reprint (with a lot of bonus and expanded content) of Werhun's original memoir by the same name.
Andrea Werhun's sex work career gave her money, freedom, joy, and a lot of ahem… dick. Oh the places a whore will go: strip clubs, four-star hotels, stinky basement apartments, luxury cottages, and more. A natural performer, she revelled in the opportunity to invent her escort counterpart, Mary Ann, and introduce her to men all over the city. As she whores, she learns, and she writes it all down. Then she quits… in order to become a stripper.
This book also includes Nicole Bazuin's lush photography documenting Andrea's sex work career, in all its sexy, silly, slippery, and sometimes heartbreaking glory. In this memoir, readers can join Andrea and Nicole as they revisit the idea of the modern whore. It shows us a series of vignettes exploring the many identities sex workers adopt in the service of their clients, and in the eyes of the public — both in a literal way, and a literary way. Sometimes hilarious, sometimes sexy, this book also doesn't shy away from the serious side of sex work, exploring the risks sex workers take, and the rights our culture constantly takes away from them.
It's described as "Playboy, if the Playmates were in charge" — if THAT tagline won't reel you in, I don't know what will! AS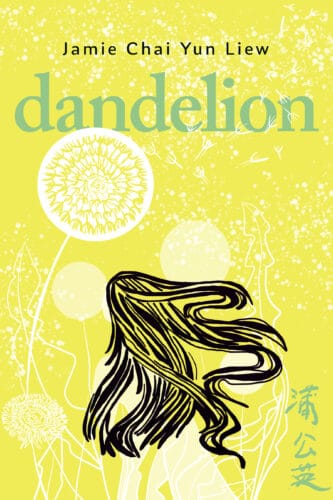 Dandelion — Jamie Chai Yun Liew (April 26)
Jamie Chai Yun Liew's debut novel is a moving tale of motherhood, identity, and belonging. Lily grew up in a small British Columbia town without many other Asian families. Her father, previously stateless, wanted to keep adapting to life in Canada, while her mother, Swee Hua, struggled with feelings of isolation and longed to return home to Brunei. Swee Hua left without a trace.
Years later, Lily is now a mother herself. As the mystery of what happened to Swee Hua eats away at her, Lily ventures to Southeast Asia in a search for the truth about her long-lost mother.
Jamie's father was also stateless for many years, and was part of her inspiration in becoming an immigration lawyer. As the world faces many refugee crises, including the situation unfolding in Ukraine, I think this aspect of the book will be particularly poignant. I'm also intrigued by how the novel will tie in so many significant themes — migration, mental illness, tricky family dynamics — around the mystery of Swee Hua's disappearance.
The book also received a glowing review from Catherine Hernandez, author of Scarborough, who said the novel "picks at the open wound of diasporic displacement with tenderness and compassion." AC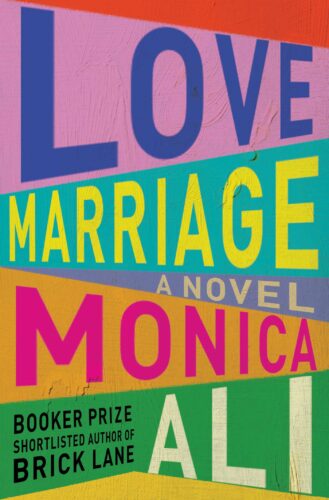 Love Marriage — Monica Ali (May 3)
All her life, Yasmin Ghorami has believed in her Indian family lore of a "love marriage" and the example set by her parents. But at age 26, she gets engaged to upper-class Joe Sangster, and quickly realizes the vast differences not only between their cultures and families, but their sexual experiences. As their wedding approaches, secrets, lies and infidelity stir up trouble for not only Yasmin and Joe, but Yasmin's parents and their "love marriage." I'm sure the multilayered conflict in these love stories will keep plenty of readers hooked.
Set in London and oscillating between multiple points of view, Booker Prize shortlisted author Monica Ali's latest social comedy is a captivating story of two cultures, two families, and two couples with differing perspectives trying to understand each other. Oprah Daily sums it up beautifully: "Cultural clashes, political satire, Oedipal conflicts, elegant prose—they're all here in this romp of a book." Will class, sex, and race get in the way of love? AC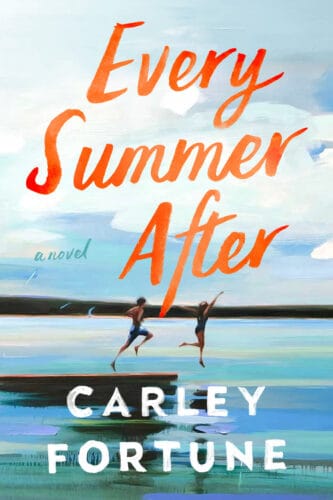 Every Summer After – Carley Fortune (May 10)
We've been following Carley Fortune's journey for well over a decade. We've watched her move up the ranks in Canadian media, starting at Toronto Life and later becoming an editor at the Globe and Mail, Chatelaine and most recently, Refinery 29 Canada. She's helped launch the careers of many writers and also published her own powerful writing about motherhood and the Canadian media industry, both of which have sent ripples across the country.
This past winter, Fortune took to Instagram to share her exit from journalism, and her move to full-time fiction writing. Her debut novel Summer Ever After is one of the most buzzed-about releases of 2022. "This is a radiant debut that packs an emotional wallop," says Emily Henry, bestselling author of People We Meet on Vacation.
Inspired by Fortune's childhood summers spent on the lake in Barry's Bay, Ontario, Every Summer After is a big, sweeping nostalgic story of love and the people and choices that mark us forever. Fortune has teased the book sharing that it is both a romance and a mystery, with all the sweet and sticky markings of youth. "I went hard on summer nostalgia. Teenage crushes. Drippy ice cream cones. Damp bathing suits. Friendship bracelets. Christopher Pike paperbacks. It's all here!" We can't wait to get our hands on a copy. JM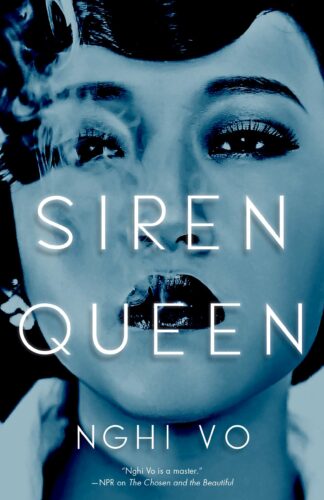 Siren Queen – Nghi Vo (May 10th)
Siren Queen is the stunning new novel by the acclaimed author of The Singing Hills Cycle and The Chosen and the Beautiful. Set in the backdrop of the Golden Age of Hollywood, this is a dazzling new novel, where immortality is just a casting call away.
Luli Wei is beautiful, talented, and desperate to be a star. Coming of age in the Golden age of Hollywood, she knows just how dangerous the movie business is, and how limited the roles are for a Chinese American girl — but she doesn't care. She has rules for herself: "No maids, no funny talking, no fainting flowers" — and she would rather play a monster than break those rules.
But, the worst monsters in Hollywood aren't the ones on screen. The studios want to own everything from her face, to her name, to the women she loves, and they run on a system of bargains made in blood and ancient magic, powered by the endless sacrifice of unlucky starlets like her. For those who do survive, their fame and success come at a steep price. But Luli is willing to do whatever it takes, even if it means becoming a monster herself.
Combining a few of my favourite themes: Old Hollywood glamour, monsters, and magic — all tied up in Nghi Vo's STUNNING writing — I think this is going to be a book I'll be talking about for a loooooong time. AS.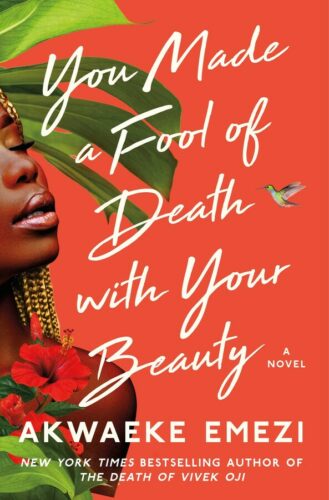 You Made A Fool of Death With Your Beauty – Akwaeke Emezi (May 24th)
New York Times bestselling author Akwaeke Emezi reimagines the love story in this beautiful novel about a young woman seeking joy while healing from loss.
It's been five years since the accident that killed the love of her life, and all Feyi Adekola wants is to learn how to be alive again. She's practically a different person now than she was before — an artist with her own studio, sharing a brownstone apartment with her best friend Joy, who insists it's time for Feyi to ease back into the dating scene. Feyi isn't ready for anything serious, but a steamy rooftop party encounter turns into a whirlwind summer she could have never imagined. She's even dating the perfect guy — but their new relationship might be sabotaged before it even has a chance, thanks to the dangerous thrill Feyi feels every time she locks eyes with the one person in their house who is definitely off-limits.
Her new life is more complicated than she ever expected it would be, and Feyi has to begin her search for real answers. Can she release her past, and honour her grief while still embracing her future? And how far is she willing to go for a second chance at love?
This is sure to be a beautiful and vivid story about healing, and the constant bravery it takes to choose love — against all odds.